Ischgl in the summer. The mountains are calling...
Hazel Butterfield
02 August 2017
The mountains are a year round destination, but granted some have more to offer than others throughout the summer. Ischgl is one of those. Sometimes, the art of a Great holiday is to try something new.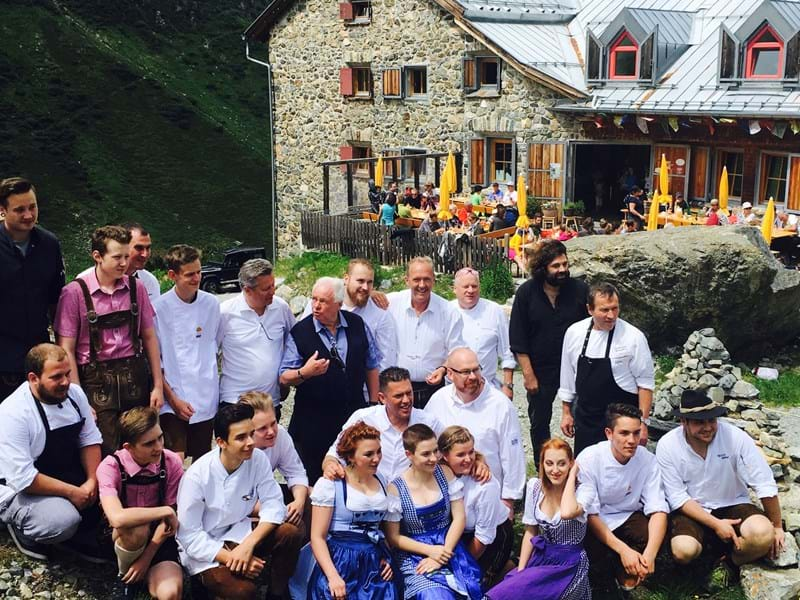 They have a varied schedule of events and concerts in Tyrol's Paznaun region that have something for everyone; families, just the women, sports enthusiasts, thrill seekers and foodies. A few of my favourites are here.
Then there are the start and end of the season 'Top of the Mountain' outdoor concerts that have grown in their notoriety over the years. Attracting an impressive catalogue of International stars, they do know how to throw a party!
SkyFly 
A 3 stage zip-line travelling at speeds of up to 85km per hour in to the valley, starting at Silvrettabahn intermediate station and ending at Fimbabahn. There are 2 lines so you can go side by side with with someone if you choose to! They do strap your skis/board on to your back in the winter, so it can be part of your day's activities, you don't have to travel up specially. The Ischgl SkyFly is stupid fun and for sure, not to be missed. It is just an unbelievable way to see the mountain. If you haven't got a GoPro, borrow one.
St Jacob's Way - Hiking through Austria & Switzerland
The Jakobsweg as its known in them there mountains, is back and this year's selection of Europe's finest chef's have their signature dish's ready to greet you in their respective huts nestled away amidst the great mountainous Austrian backdrop. Food, fitness and awe-inspiring views.
Being a Vegetarian in the Mountains...
Granted, on the Jakobsweg the meals are meat focused and some chefs were more obliging than others to adapt their signature summer dish! Being a vegetarian in the mountains is seen as being quite a dubious concept but you will be fed! Please don't say you're a Flexitarian or a Chegan, it will just confuse matters and make their blood boil. Pick a side and stick with it!
The Weather
Oh is the weather in the mountains interchangeable, but always incredible. Make sure you go prepared. A storm in the mountains is a magnificent sight but it can also be something that needs to be treated with respect. My only protection from the indecisive alpine weather was a recently (& randomly) liberated cagoule that was vaguely shower proof and it took a battering.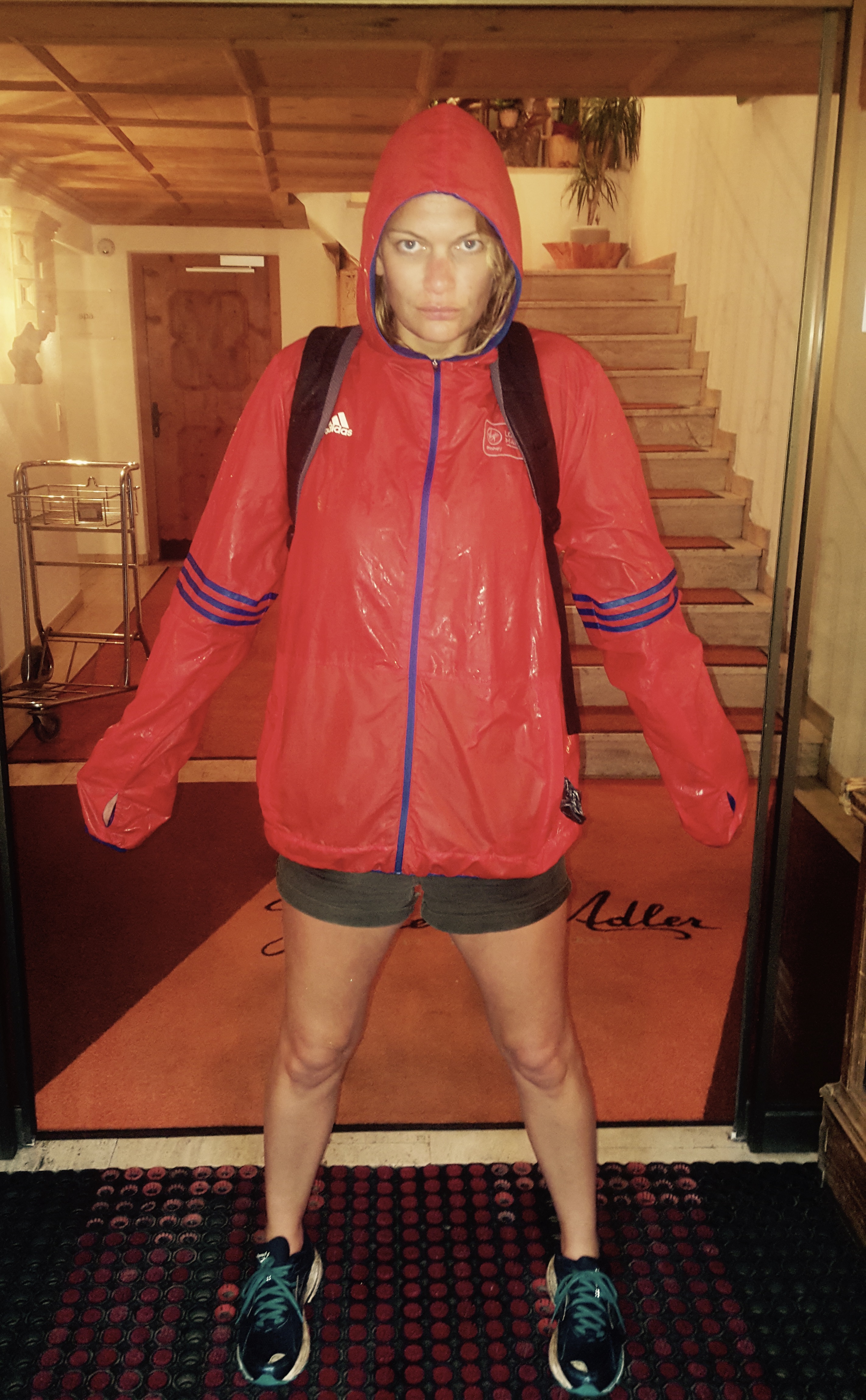 Silveretta Card
Holidaymakers can visit each of the five lodges when staying in any of the Paznaun villages of Ischgl, Galtür, Kappl and See by using the all-inclusive Silvretta card which gives guests free and unlimited use of cablecars, chairlifts, buses and other facilities. Use the accommodation search facility on www.paznaun-ischgl.com to book from a range of properties from simple b&b to 5* luxury.

Where to stay
Hotel Goldener Adler - summer breaks start from €574 per person for a double room.
A beautiful boutique hotel centrally located in Ischgl with deliciously friendly staff serving excellently traditional food, with dreamy spa and relaxation facilities.
Other place to eat
- Hotel Silvretta, this chic and modern Austrian restaurant was quite frankly the best meal I've had in a long time. The decor is uber modern, with an excellent wine selection and oh do the staff wear their Lederhosen perfectly. Often in Austrian, there is a desire to feed vegetarians similar flavours, but here are just a few of the dishes I devoured: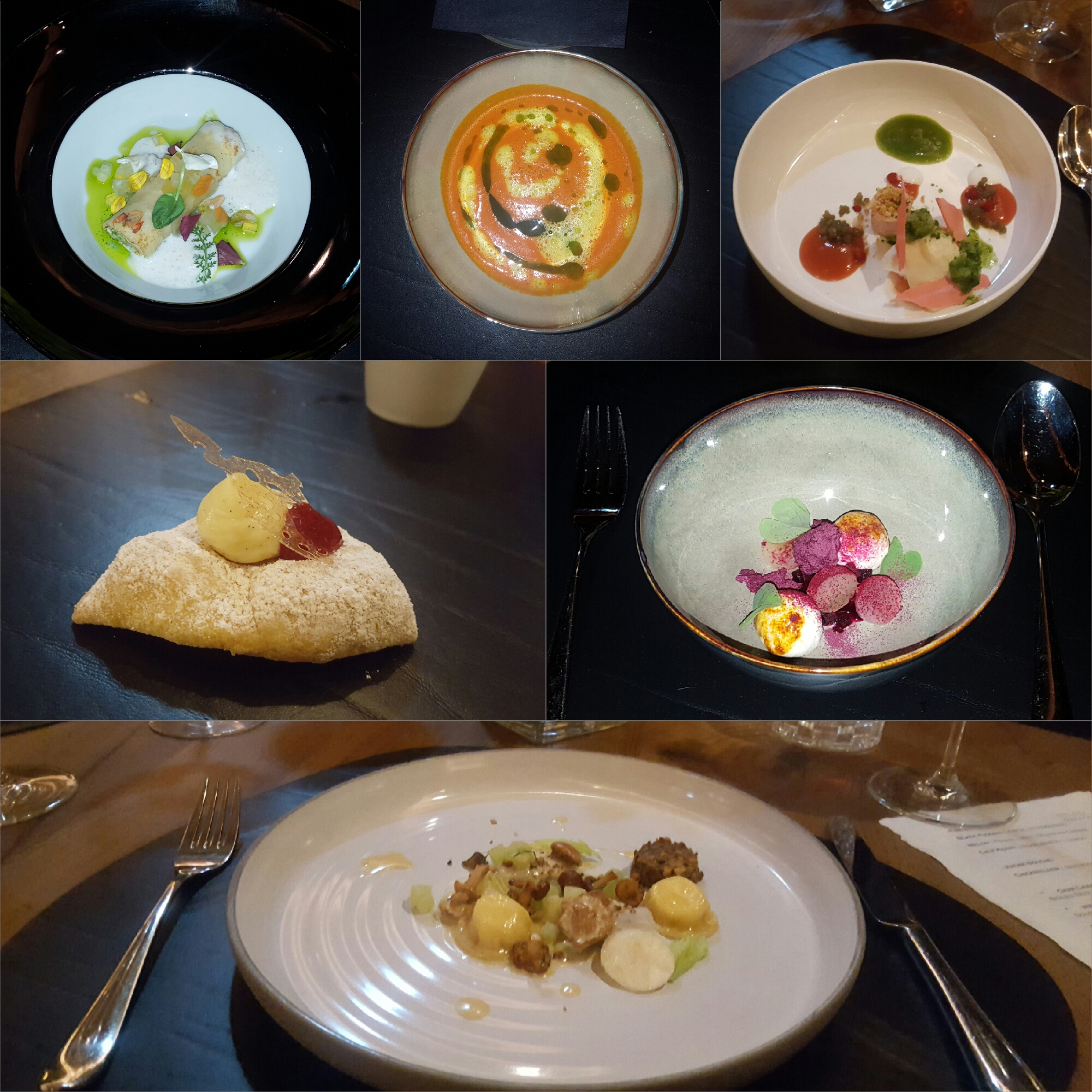 - Hotel Trofana Royale, pure indulgence in a kitchen headed up by Martin Sieberer. This is Ischgl's flagship hotel and it is obvious to see why, the whole place is just Austrian hospitality at it's finest. The staff, the pool, the bar, the variety of restaurants and even the toilet, its all impressive. But the food you will experience here is a work of art. 
Getting there
Swiss Air fly LHR - Zurich from £84
Alpentaxi will take you the remainder of the way (2-3 hours weather dependant).
https://www.swiss.com/gb/en/Book/OfferBook/Group/from-London-LON-to-Zurich-ZRH/zTk2
Useful resources
https://www.paznaun-ischgl.com/en