OK Foodies - What have we got to look forward to?
Hazel Butterfield
17 April 2019
I love food. I love cooking it, eating it, eating out, watching food shows, reading the Sunday glossies, salivating over the Waitrose monthly food magazine, farmers markets... Oh and Wholefoods, this place just fills me with joy and empties my pockets. But most importantly, food festivals. Lots of food, freebies, cooking demo's, lashings of yummy booze and then as a result of the aforementioned... lots of happy people with happy tummies. The perfect day out. Just try and keep me away.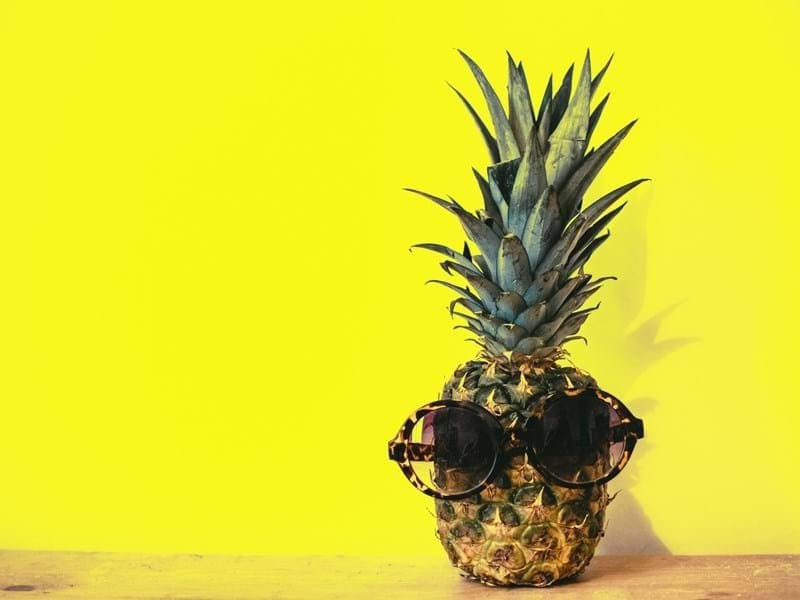 I have been trawling the net to make sure I know what is when and I couldn't help but share it with you. There are squillions going on out there, as the better weather draws closer, but these are the ones that are particularly making me salivate! Here goes:
On the 27th-28th April at Old Deer Park in Richmond, TW9. Such a great location, easy to get to, a kids zone and a very reasonable £7 entry. This is their 4th year and it just keeps on getting better, fingers crossed for great weather as the setting is just stunning. They have a great selection of stalls and I'm already excited about
Barnyard Birds
a
Truck Stop Today
fav and another stall that has a lot to answer for on my last visit
Beetlejuice
!
I'm a regular visitor to this one, I'll be partaking in the Syon Park date in West London on the 25-27th May. My last foodies festival, was randomly excellent. Me and the man-thing rocked up for a saunter and our usual food porn top up, the sun was shining and before we knew it we had nicely settled in to the Champagne stall having a blast with some random other people and came home with a rather stunning Stag Champs Bucket!
They even had a massage tent to help de-stress after making all those hot sauce/Gin/cocktail/olive oils decisions. The man-thing did very well carrying all the bags full of goodies back - after my massage it seemed counterproductive to then strain myself.
You're also allowed to take your mutt along to Foodies to all the outdoor areas, so long as they are on a lead.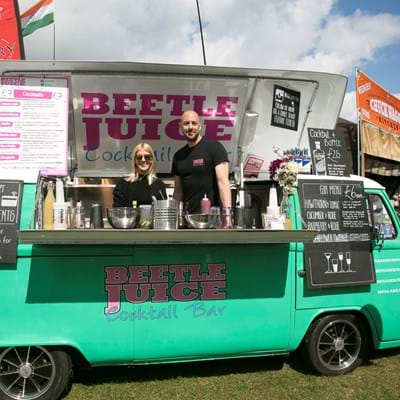 Tooting, back in 2017 was named as one of the world's coolest and friendliest neighbourhoods in the worlds. Combine that with a food and a music festival, what more could you possibly want?!
"Tootopia is Tooting's neighbourhood festival championing local food, drink and culture! With roots in 2012, Tootopia rebranded in 2015 and since then, has grown to become one of South West London's most-loved hyper-local happenings."

Chiswick House and Gardens Food Festival
12th, 13th & 14th July - I've not actually been to this one yet but it looks excellent with over 50 stalls, live music, competitions (Man V Food!), activities for kids and kidults and super easy to get to. I can't wait.
Finally, my last one for the diary. If you're wanting a little bit more from your festival and you're giving the aforementioned a miss... The Big Feastival, brought to you by Jamie Oliver and Alex James. Set on an idyllic farm in the Cotswolds, glamping, food, booze, music - but you don't have to leave at the end of the day, you can just roll into your tepee (well not for a few days anyway)! Imagine Glastonbury, with better food, not as vast and lots of middle class nightmares.
A slight curve ball and not really a food festival, but I only really go in the warmer days so I see this as a summer food orientated shenanigan; Dukes Meadow Farmer's Market - Hidden down a rickety lane betwixt Kew and Chiswick. Every Sunday 10am-2pm. 
It may be small, but I love it. On top of all its goodies and bizarrely reasonably priced plants (for the area!), just along the far path not more than 30 seconds away there is an excellent adventure playground and children's pool (free) just in case you need to have a bargaining chip for the kids.
What is my ideal food festival?

Well the organisers or a food festival are not in charge of the weather, but that is what is the 'cherry on the top'. Good atmosphere, easy to get back from, not too large so that you can easily bother going back to the Hungarian salad place at the beginning when the fake munchies creep in 3 minutes after polishing off another delight. Not 'we are so trendy it's fashionable to remortgage for a kale falafel' kind of prices, space for blankets, child friendly (with an over 18's area - obvs), music, kitsch and freebies. Oh and lashings of friends. Done.
What I go crazy for?
Well due to my chicken eating vegetarianism there are certain popular types of food that I admire, but from afar. Bruschetta is my weakness, as are cocktails and new gins. I'm not fully signed up to the mung bean party but hands up, I do love a good salad and I've never yet walked past a chutney stand without making I purchase.
If you have read any of my other blogs you will have noticed that I love a deal or even better, a freebie. It's not always about selling the most on the day it's about getting us hooked from here on in. It's about fun and trying something new.
Related Blogs:
A Food Truck A Day Keeps The Taste Buds Saying 'Yay'..! 
Want to showcase your product to our audience? Then check our advertising options.