A Food Truck A Day Keeps The Taste Buds Saying 'Yay'..!
Hazel Butterfield
15 August 2018
It's catchy isn't it?! Excuse the pun foodies, however, you need to hear more...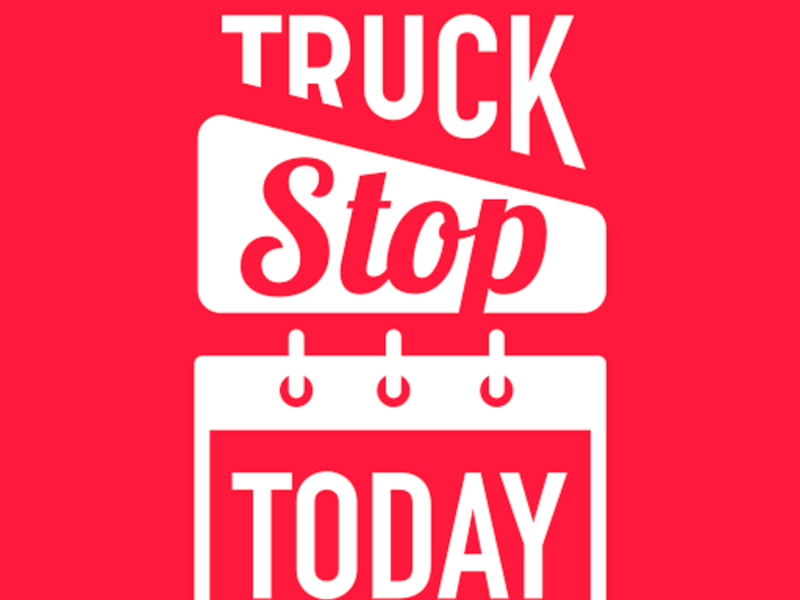 So you like food, love a foodies festival, think that Pret A Manger is robbing you blind and want variety? Truck Stop Today is for those of us who want the delicious food at festivals any day without paying the entrance fee, being obligated to eat 12 meals in one day (it all looks so good) or being held ransom by the british weather.
It's a resource detailing an eclectic bunch of Food Trucks and their locations around the UK. With over 1,200 listed, you're in with a very good chance of finding something that's tickling your fancy at the drop of a hat. 
I got the opportunity to chat to cK Edwards-Levene, the founder and foodie enthusiast behind TruckStopToday.com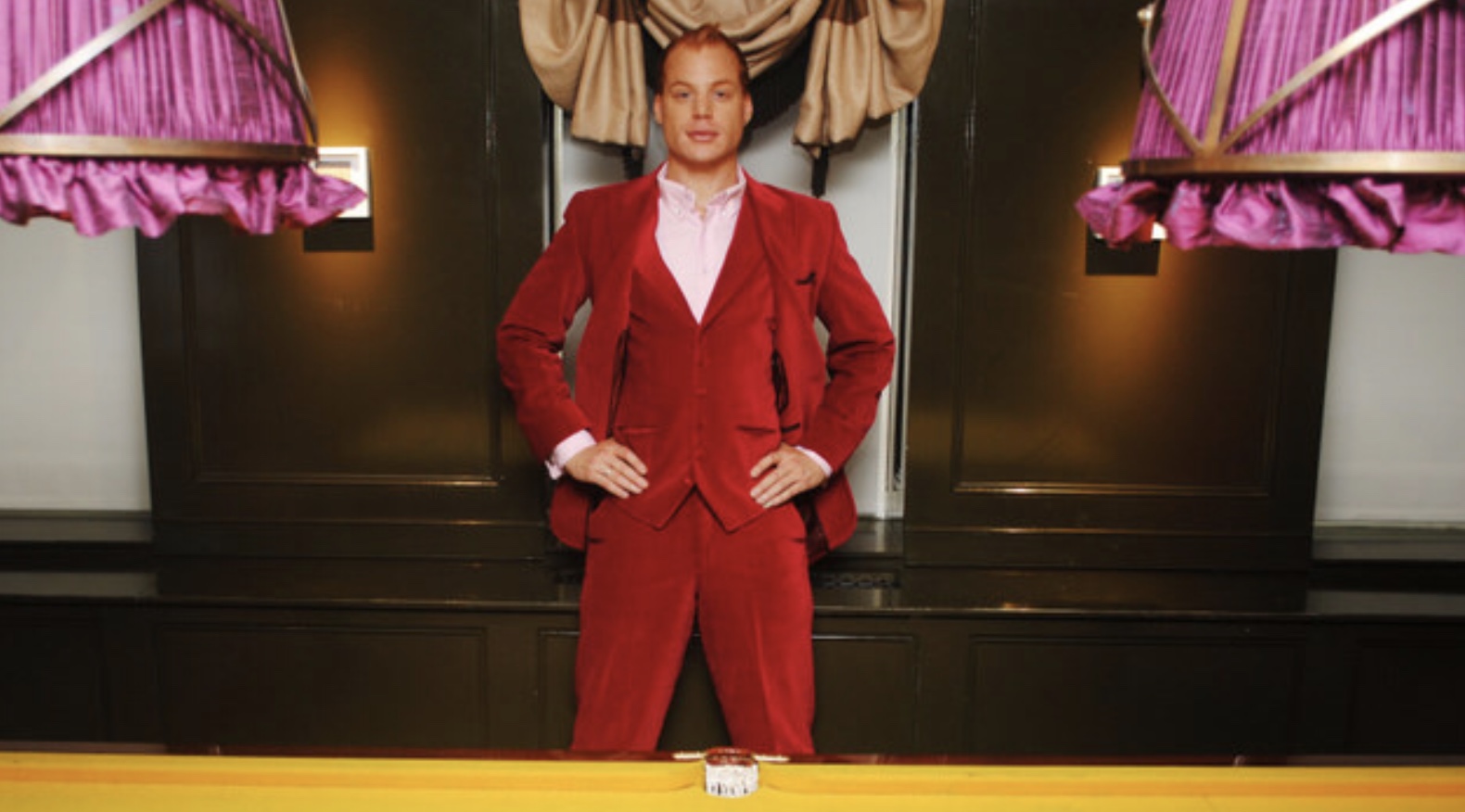 How did the idea of TruckStopToday come about?
Aaaah great question - it was kind of a 4 step process: Initially the idea came from being obsessed by Americana and loving (most) things American... Something had stuck in my head from when I was a child from watching American films.
Combine that with 9 years at toptable.com Europe's largest online restaurant booking service until it was sold for $55m to Opentable, which is the worlds biggest and valued at around $2.5b at last count.
With seeing a food truck driving down the Uxbridge road one day and going online to find that it was nigh on impossible to find out where food trucks were going to be or more information about food trucks full stop. I thought "I can't be the only person in the UK (maybe I was 3 years ago) who wants to find out more about food trucks" ... so I'll create the UK's first online library of food trucks. And I did.
What has been your biggest achievement since starting this venture?
There have been so many achievements for the business and one highlight is having Amazon give the concept a big thumbs up and their support at deploying the business to their sites uk wide - it's an exciting time.
This is a bit like choosing a favourite child (hey, we all have one), but if I was holding you to ransom and you had to go to a festival for a week with just 3 of your listed food trucks, which would they be?
Aaarrrrrrrgh I hate you! All the food is glorious and I can't pick out just three traders but what I can do is give you three cuisine types I absolutely adore; Buttermilk Fried Chicken... we have Meat The Chef, Barn Yard Birds and Uncle G's.
Tea truck or coffee truck?
I'm up at 6am every day to exercise so tea just wouldn't cut the mustard - Coffee trucks all the way for me and we have an amazing Citroen HY van at Croxley Park every day from 7:30am.
Do you have any other ideas in the pipeline?
There is so much more to do with Truck Stop Today - we'll be expanding into Europe very soon and have lots of other off-shoots to launch, so that's our focus.

You have over 1200 Food Trucks on your website, what is your 5 year plan for truckstoptoday.com? 
We can't give away all of our secrets Hazel! Other than total world domination? Bringing a food truck or street food trader to every office, business park and work hub uk wide - that'll keep us busy...
What were your biggest struggles with getting our go-to foodies dream off the ground?
I was the first... I had nobody to copy and improve upon, most businesses we see launch after seeing a business do poorly or feel that they are missing a trick so launch their own version. I didn't have that luxury I was starting everything from scratch-everything. That was a huge struggle for me.
Who has surprised you the most in terms of what Food Truck is popular?
Meat The Chef is no real surprise at how popular they are they have a secret recipe for their buttermilk fried chicken and it literally flies out the truck - (sorry) couldn't help myself. En Root is a massive hit with his Raja Wraps. Vegan and vegetarian food is having a real moment in the spotlight. That's interesting to me as a meat eater, I am eating more and more vegan food and finding that it's really enjoyable.
You have a great and enthusiastic team working with you, what makes you a great company to be a part of?
Who wouldn't want to work with a crazy food obsessed, American loving red head?! Other than that?  It's an exciting industry to work in, it hasn't been done before, we have a strong brand and strong followers who trust us which is really encouraging for such a young business - we are actually helping traders earn a living and we are helping land owners bring an exciting free amenity to their locations so it's just all love!
Hokay, I little game that I like to play. It's a bit like Snog, Marry, Avoid but with a minor difference. You have The Fat Duck, MacDonald's and the Local Italian Pizzeria (a good one) - who has to eat where with you; Lady Gaga, Ricky Gervais & Elphie The Frenchie. Why? 
Lady Gaga - Italian because she is Italian and I'd love to hear about her family recipes for pizzas and hear her thoughts on my local pizzeria!
Ricky:  MacDonalds - because he seems like a really down to earth guy who isn't that fussed about fancy reestaurants... and come on - who doesn't love a double cheeseburger!
Elphie The Frenchie: The Fat Duck - She is my baby and that girl deserves the very best. She'd love the whole experience and the price tag although I'm not sure that I would appreciate the results of such a rich meal and what would come out the other end.... ARRRRRGGGGHHHHH!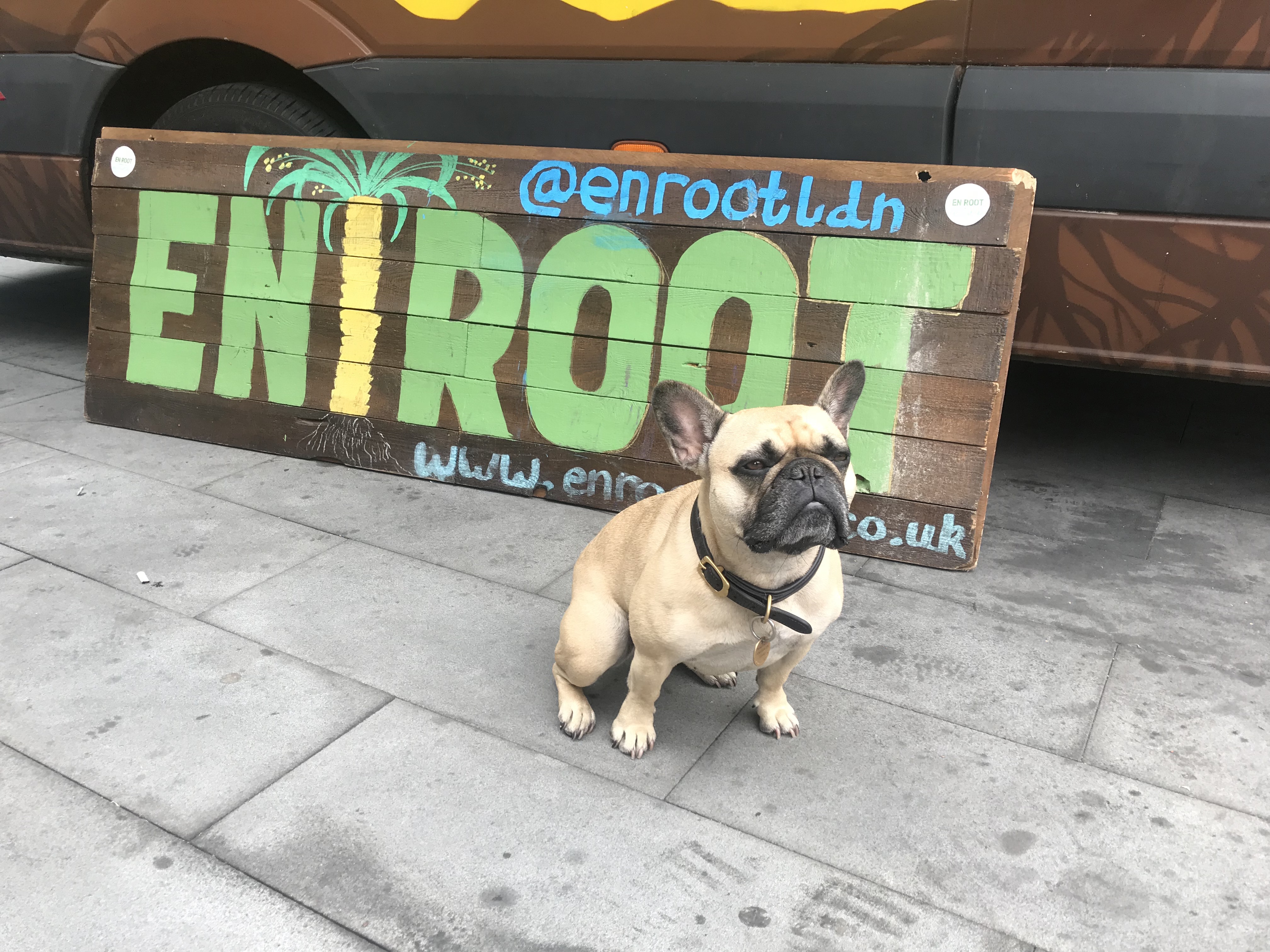 You have an excellent collaborative arrangement with WeWork.com offices and there are hopefully many more other offices on the cards. How did this come about?
I love Americana, I love Food Trucks and I thought the whole co-working concept was awesome, lots of people in one place who maybe didn't have a cafeteria. So I emailed the founders and said I love their business let's collaborate.  They agreed and put us in touch with the UK heads and the rest is history... We now work with around 11 or 12 of their UK sites. So yeah it's great.
You work with 'The Clink' prison initiative. Can you tell us a bit more about that?
Absolutely - I have a criminology degree and have always been interested in crime, not becoming a criminal that sounds wrong but in reducing recidivism and the different strategies behind it - The Clink Initiative really resonates with me because it supports inmates looking to change their lives for the better. Once they have been through the process we connect them with traders looking for reliable and eager workers... It's a win win.
Get  TruckStopToday pinned to your home screen and give as many as you can a whirl...!