A quick break in Paris
Hazel Butterfield
13 April 2018
The city of food, love and tourists - what more could you possibly want?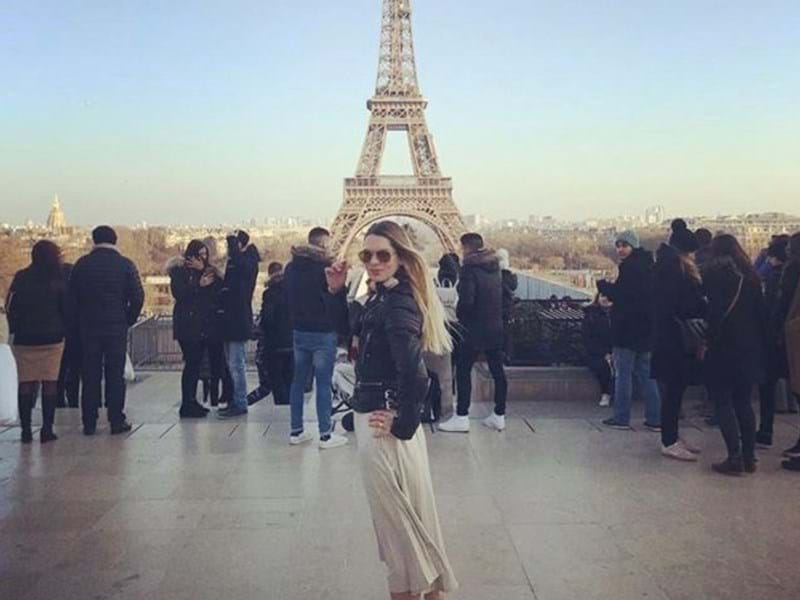 I have been to Paris a few times but with quite a few years in between each visit and all have been quite different experiences. It helps when the sun is shining and don't get me wrong it was bloody icy cold, but clear sky and sunshine over Paris is hard to beat. I have to say, my latest trip was by far the most enjoyable. Here's why.
Eurostar
It's starts off at St Pancras, straight after my radio show at Wandsworth Radio finishes at 12pm. On a train by 1.30 - exiting Gare du Nord before it hits 4pm, not bad. A good tip is that upgrading on Eurostar is often cost efficient so check out the price difference and factor in the free food, coffee and a cheeky tipple. I even got to sit across from Toni Collette (Murial's Wedding).
Where we stayed
The 5* Hotel Banke, very close to Galleries Lafayette. As the name may suggest it is a converted bank that still kept elements of the traditional style of a classic characterful bank, designed with Parisian gothic and yet modern appeal. Complete with gold extended chesterfield sofas, an atrium fashioning brass chicken feet drinks tables, a sweet stand and endless decor aching to be instagrammed. Oh then there is the Gin menu - it was going to be a long night.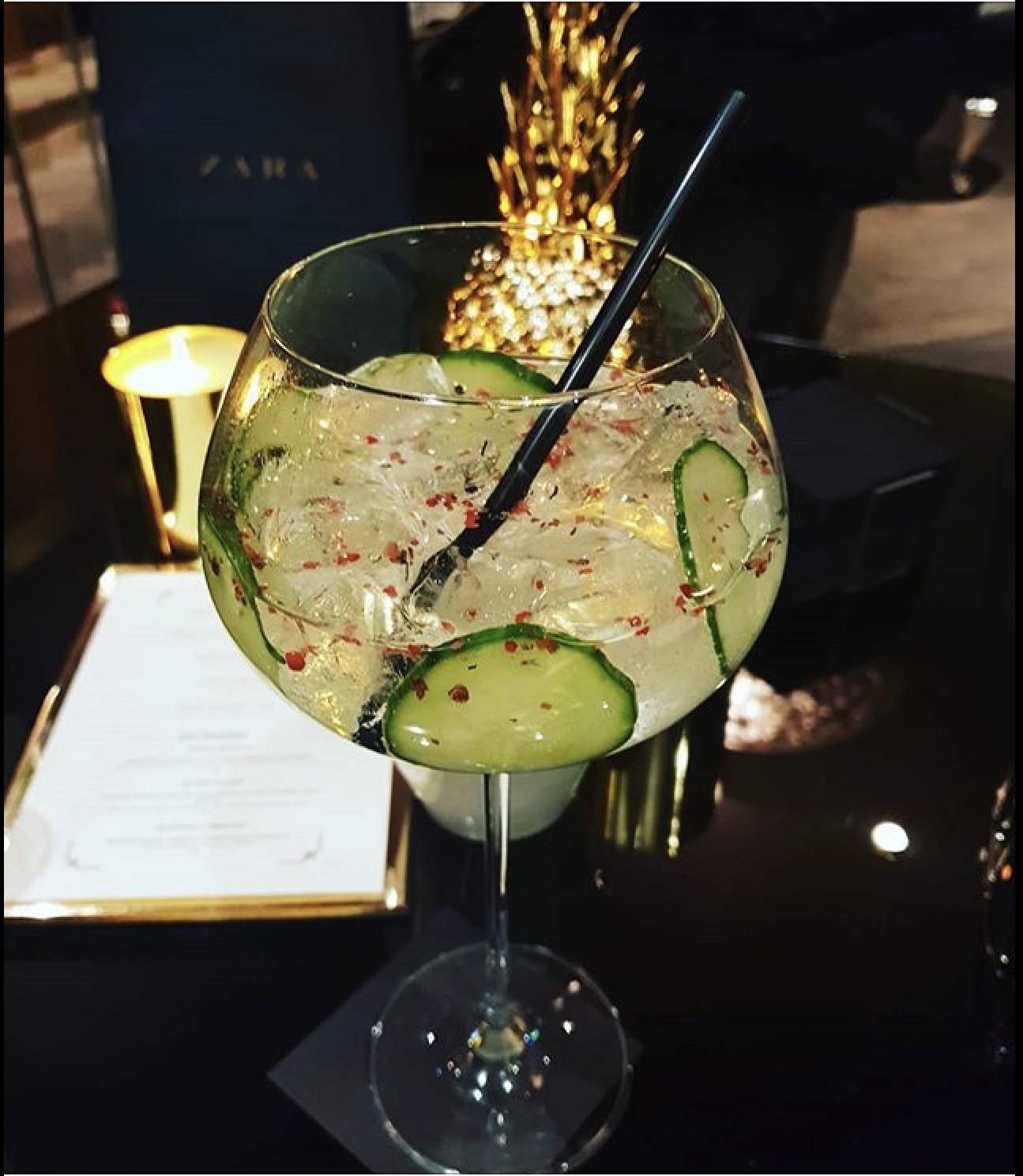 Gastronomic Experience
We were hopeful for our trip up to Montmartre nice and early in the morning, before our extortionate treat of lunching at Alain Ducasse' Le Jules Verne and I'm sure the walk would have been lovely had we not fallen asleep after our lazy morning bath. Quick Home Alone scene of "we slept in". Clothes thrown on and speed walking down to the Eiffel Tower that should have really, leisurely, taken at least 30 mins longer. Always remember to give at least half an hour of queuing to get past security, they are strict and thorough, rightly so and there is no rushing the Parisians.
However, when you are through, for most there are further queues for the lifts to the observation deck - but not for us! A separate and private lift is supplied to diners at Le Jules Verne, walk straight up, take your comfy and deliciously exclusive lift and the restaurant is even a floor above the ob-deck.
We went for The Experience Menu, albeit one of us (me) made the non-French move of asking for a vegetarian option - of which there was not one! (Note: Keep it light but firm that you want this otherwise they will have you feeling guilty for asking for such a bizarre request). However, they came through and created a delicious selection of vegetarian dishes. My request was simply to let the chef create what he wants without too much trouble so long as it's not meat or fish, they had a free reign. Yes, that can be quite annoying on a busy shift but I was paying 200 euros for my experience and I still find it relatively archaic for vegetarians to not be accounted for.
The maitre'd was exceptional, it was quite the treat to see him deal with a variety of nationalities with fluency and charm, switching his persona by reading his clientele. Some people were born to do certain jobs and this was undoubtedly his.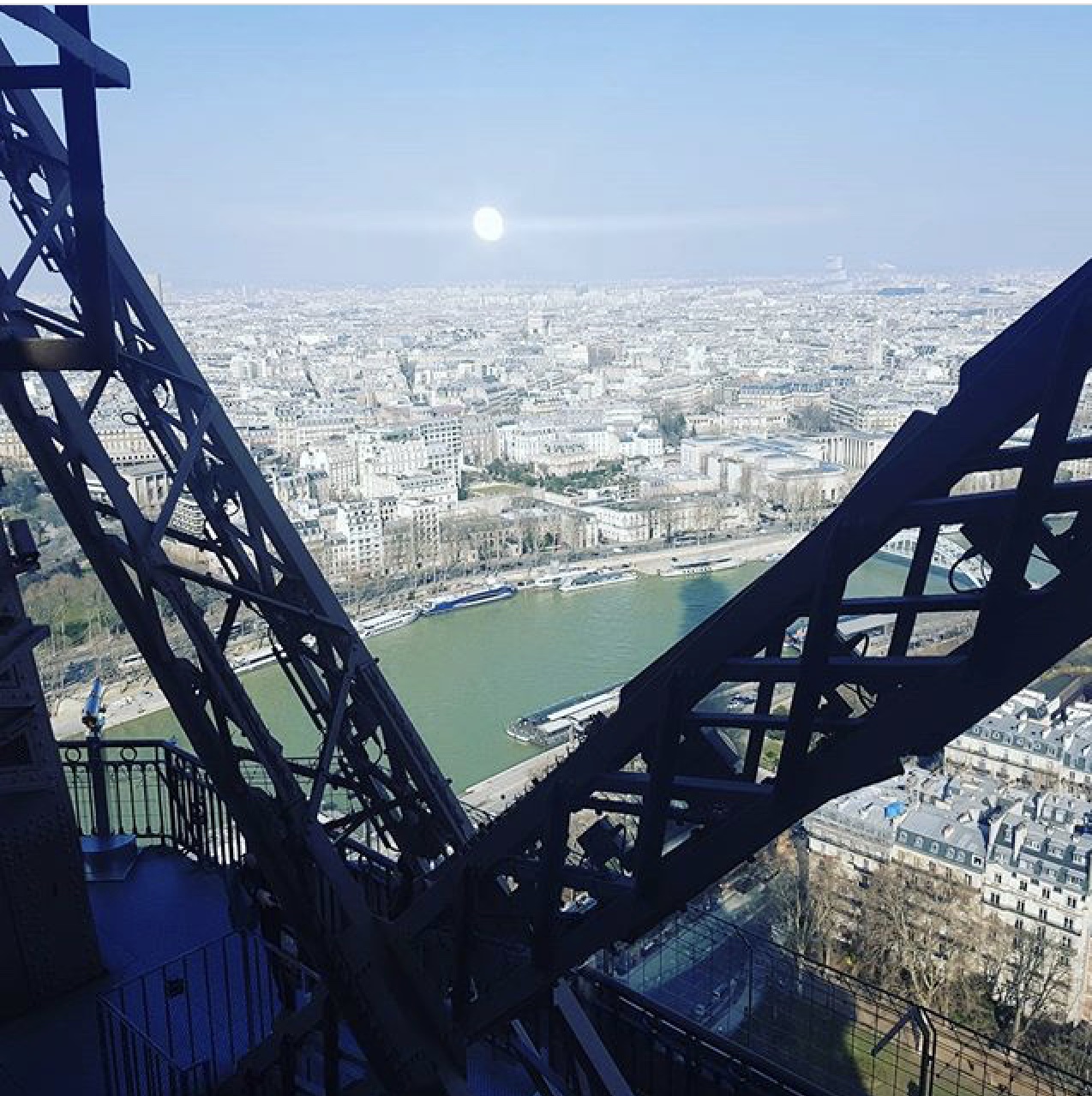 Check it out on Instagram here.
Oh the view, seriously this has to be the best way to sightsee, on a clear day like during our visit, it's just breathtaking.
Champeaux
Considering our lunchtime treat you'd think we were done for the day, alas, no. We came to Paris to eat and enjoy, next stop is Champeaux in the modernised Forum des Halles. Another Alain Ducasse creation, albeit with a completely different style. Posh diner seems to describe it quite well. Cocktails, steaks, salads and lashings of vegetarian options.
Forum Des Halles
This is such. A step away from traditional Paris but still feels like it has that Parisian edge. Surrounded by cobbled streets, cathedrals and a croissants throw away from the sex district, it really is worth a visit.
Shopping
Paris and shopping go together quite well, but it's not the most productive way to spend your time when time is limited, but I have found a little compromise.
Shopping centres with food and a view - genius! Some have a roof terrace which is just excellent in the summer, but for the colder months I came across a little gem in the Printemps food hall. On the outskirts of their food hall on the rope floor with high rise tables looking out toward the Eiffel Tower and the busy shopping streets as the sun goes down. While sampling the most incredible range of cheese from their truffle selection with the most unbelievable honey, washed down with their recommended wine. We were appalled at how much we ate, but we couldn't stop. Then just as we were starting to think that we were devouring food in what is basically a House Of Fraser when we had the whole of Paris on offer, the glitter-ball lights on the Eiffel Tower kicked off in front of the window we were sitting at and we realised that Paris does many things in different ways and all can and should be experienced. I also got to buy a cute skirt.
In summary, great food, even though, basically we were Alain Ducassing the hell out of it, even for the kids macaroons as a "we've been away, you haven't" gift at Gare du Nord waiting for our return Eurostar. We had perfect winter weather, a smidge of shopping, just the right amount of sightseeing without being knackered and simplistic travel arrangements.

Well, I've done all the hard back breaking research so you can just Book, turn up and enjoy (I can't control the weather).
Related Blogs - 
ISCHGL IN THE SUMMER. THE MOUNTAINS ARE CALLING...