Getting your 5 a day from Gin & Sangria
Hazel Butterfield
14 June 2017
In the same way that we sneak beetroot and carrots into cupcakes for the kids, the same can be done with a good ol' tipple for the adults.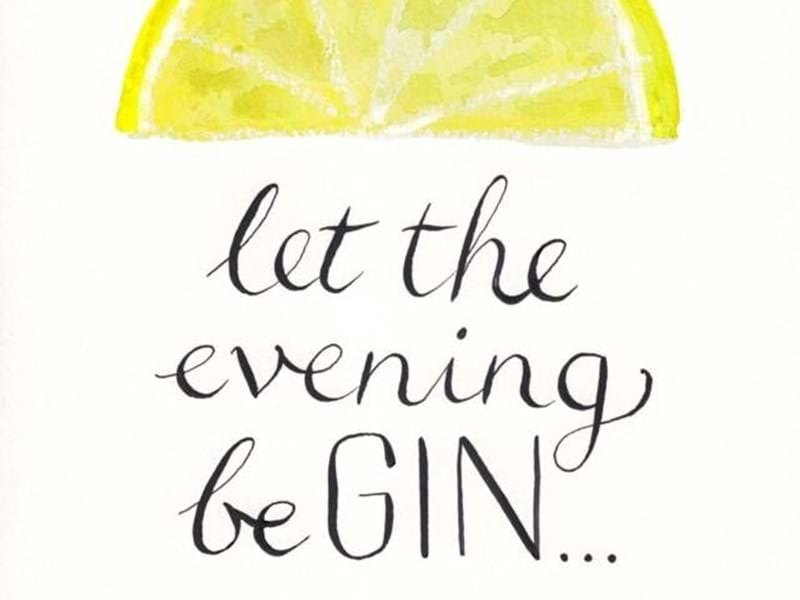 Now, I have arduously put together a list of my favourites and pimped up some traditional tipples and given them a bit of edge to give your that 'happy place' feeling. I have obviously had to test these recommendations for reliability and any possible amendments required for optimum results. On a vaguely related note, please see my blog on Hangovers. 
Let's start with Gin (not the first time I have said that)
Gin is so versatile and can be a great tipple for those wanting to lose a bit of weight, paired up with some of the excellent lighter tonics out there and the flavours that can be mixed in without the need for sugary juices and soft drinks. Instagram is full of delicious and crazy ideas that regularly keep me busy. One of my favourite Insta follows is The Cocktail Guy:
There are so many Gin's out there, Gordon's and Bombay Sapphire can 'do one'. The Food Festivals always have a great selection of something new in the in Gin World which I regularly trawl through for occasions such as this. But if you are struggling to make a decision, get yourself down to a Majestic Wine where they always have an extensive selection with people on hand who know their stuff and regularly will have tasters available if needed.
My favourite simple tricks for a delicious and pretty Gin Cocktail are:
The wider the glass, the better. Use a wine glass if you don't have anything suitable.
Freeze and chop loads of Lemons and Limes, not only will you then always have some in, but if you head out to a picnic, its easier to store than ice. We don't want a lukewarm beverage do we?!! - Hey, it also means that you have it all chopped and good to go for the morning water infusion.
Perfect Herb Concoctions - 
                     Rosemary and lemon
                     Raspberry, basil and mango
                     Cucumber and Mint.
Now, for a complete do-over of the Bloody Mary try a 'Salad Gin Cocktail':- Gin, Tonic, tomatoes on the vine, cucumber and sprig off parsley to garnish with lashings of ice. It looks a little bit like this... Yum!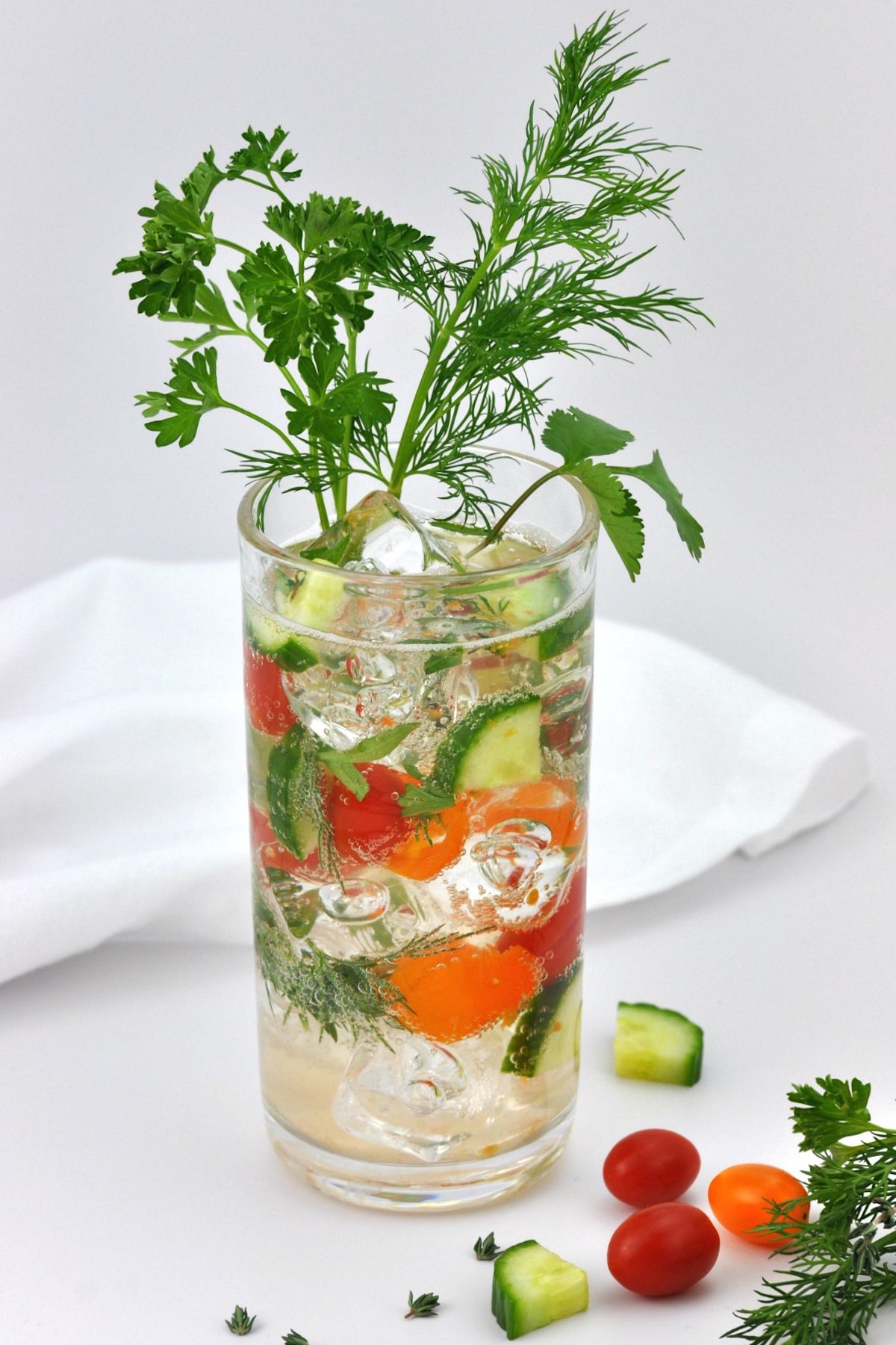 Now on to Sangria...
One of the best parts of sangria is the price, a good bottle for 5-7quid is all that's required. Using a Gevrey Chambtain is just madness (madness I tell you). A good tip from my Spanish insider says a can of Sprite is also an excellent addition, however here are my tried and tested favourites that are a little different from the standard.
 - Cucumber, melon and mint sangria with a crisp white wine and lashings of ice. A great and easy cheat for this one is to get the frozen melon balls available from a plethora of supermarkets.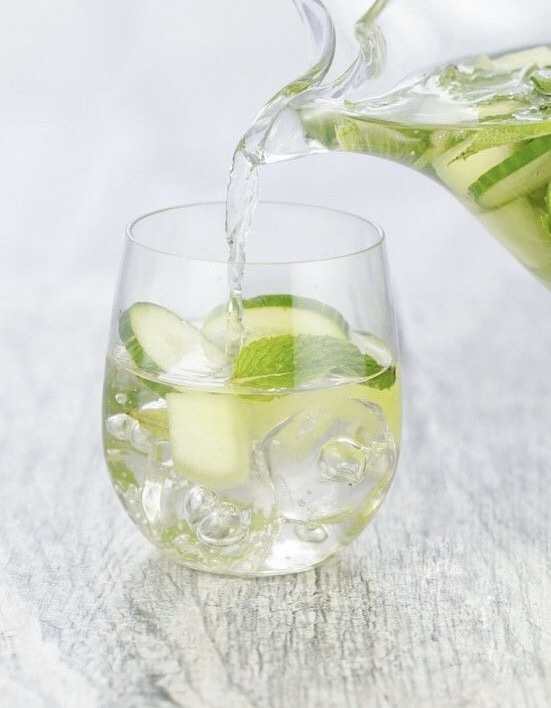 So like all the good Singers/Artistes out there, the big thing right now is to collaborate, so here is my take on that... For a combination of Sangria, Gin and the (still going strong) enthusiasm we have for Prosecco, try this little gem: It's Like a Belinni Gin Fizz Sangria and in searching for a name for this, 'The Gizzle' just seemed dubious, 'The BFG' didn't give the Sangria element any credit so I had to settle with 'Fizzy Wizzy Woo Wah''. 
Gin
Fizz
Frozen Limes
Blueberries
Passion Fruit
Dash of Ginger Beer
I'm not going to give booze measures, this isn't a dictatorship and I don't want to come across too 'judgy'!
Enjoy your alcoholic detox.