Khao Lak - Paradise with WiFi
Hazel Butterfield
06 March 2019
Khao Lak is a town 1 hour drive from Phuket airport, away from the busy bustle and student backpackers. Surrounded by rustic and yet beautiful virtually untouched beaches, 20 minutes away from jungle treks to waterfalls and market towns that aren't completely devoid of tradition.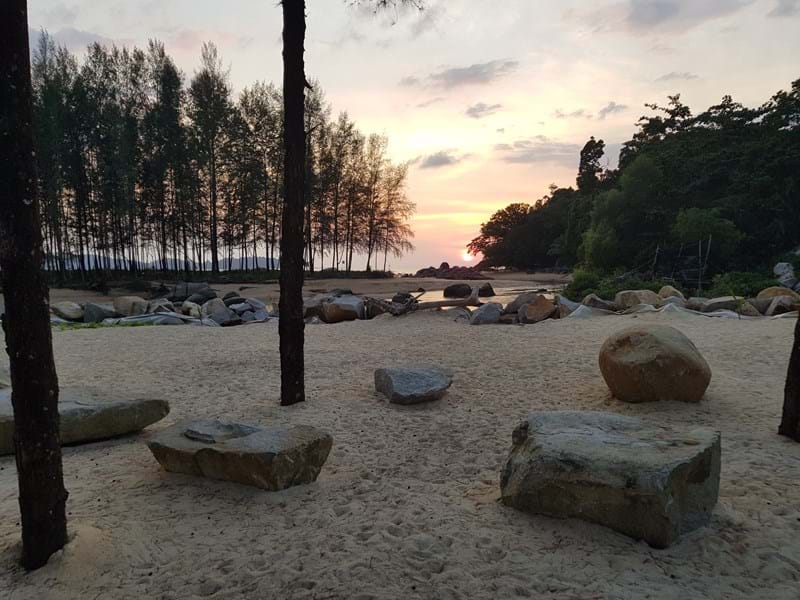 I'm very lucky that my children love to travel and experience new places in the world. They appreciate what you get if you travel a little further, and welcome unique adventures.
A few years back I took them away to Vietnam and when it was time to return, people who we were on our trip with were carrying on to Thailand, they were most unimpressed that they were expected to go home and go back to school. So when a deal came up on Voyage Prive boasting 79% off, I saw that as a sign. Some of the more tropical destinations are deemed to be unattainable through expense and tolerance of travel, but if you don't go with the traditional extortionate holiday companies and be a bit more creative, there are deals to be found. As for the travel, the longer flights can ensure more of a longer uninterrupted sleep for the younger ones and the older ones can have a movie marathon!
Kalima Resort
A relatively new resort with a sister hotel located in Phuket, Kalima Khao Lak is truly stunning. The design of this resort is just incredible with swim up rooms and outdoor luxury baths on upper floor rooms looking out over the beach and river. Equipped with a muliti-layered tropical main pool complete with swim up bar, a kids pool (conveniently situated next to the kids club and gym) and an infinity pool overlooking the beach with perfect views of the sunset with your chosen cocktail. There's football, volleyball, kayaking, paddle boarding, crabbing, Thai boxing, aqua Pilates and personal trainers on hand. Or maybe the spa is more your scene? The spa is admittedly more expensive than the beach and town parlours but still an average of £25 per hour treatment and they are utter bliss. I woke up from my treatment and my masseuse had braided my hair - I loved it!
Top 5 things to do in Khao Lak
Khao Lak Town
Here you have the shops to barter for you Raybans (which if you're not sensible frolicking in the ocean will subsequently lose), clothing, Buddha's etc. Get what you need from the 7/11, pick up a massage (be careful Thai massage can be very strong!), visit the cocktail bars and there is a MacDonald's there if you want to hold bribery over your children.
Poseidon Beach
The first thing to do is try Poseidon Beach, a few beach bars serving beers, cocktail and food at very reasonable prices, Thai massage and manis/pedis from 300bht (about £7, really!), WiFi (for Instagram!), free sun beds and warm sea.
 Or a simpler view...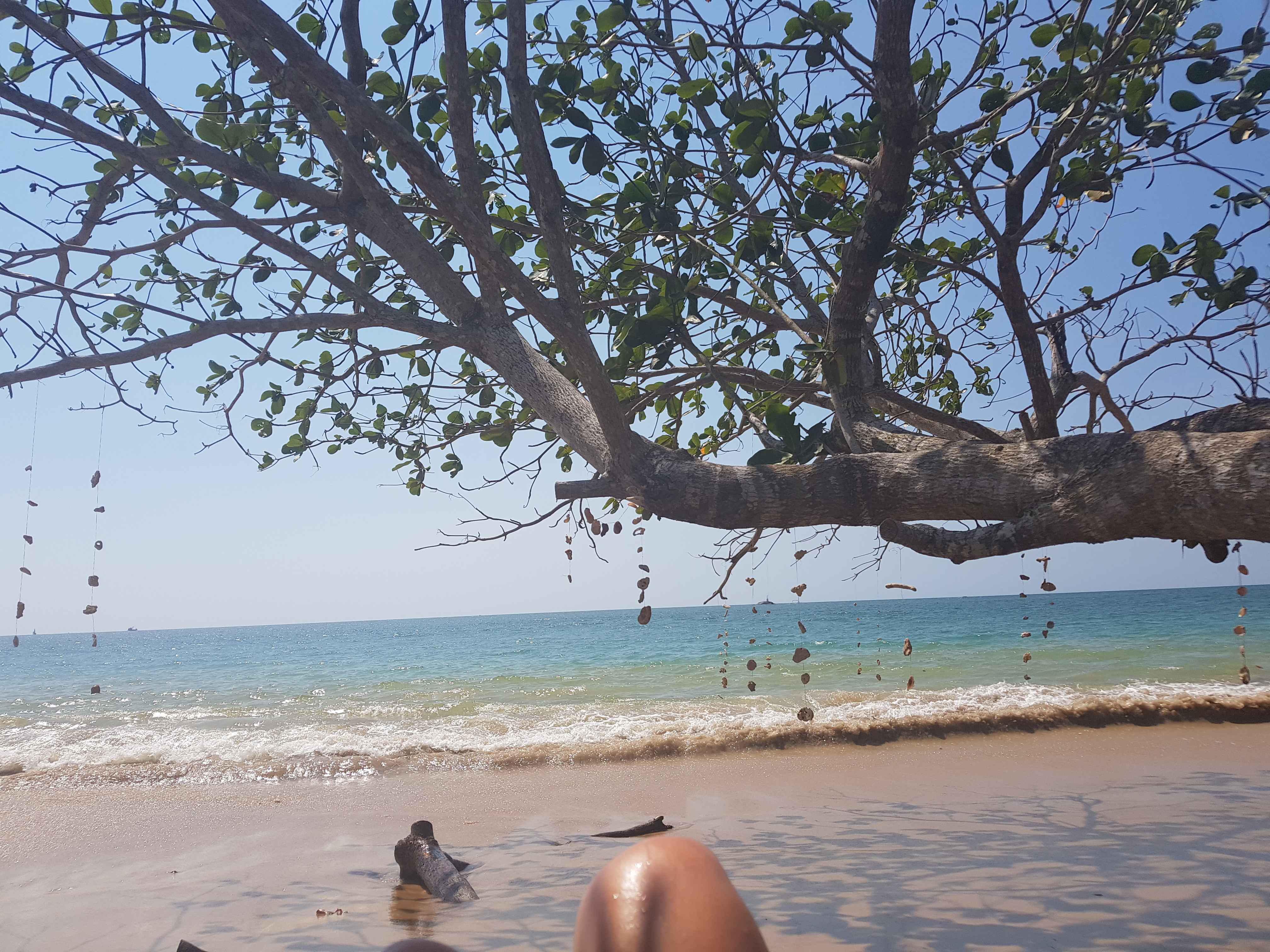 Elephants Zipline
Never mind the kids, I love a great treetop adventure and what better place than in a Thai jungle surrounded by wildlife, with the ocean in view and the odd Elephant staring up at you?
Bang Niang
Just a couple of miles from Khao Lak town is Bang Niang, easily reached by £4-5 in a taxi. Here you have a traditional market that even the kids will love. Football kits, AirPods, beauty products and incredibly fresh Thai food and drinks. You can check for the market days on the link I've provided, but I found the Saturday markets, starting from 2pm to be great. Get there as late as possible so you can still be around for the free 9.30 show 'Moo Moo Cabaret' - Thai Lady boys, unbelievably child friendly!
Ton Chongfa Waterfalls
Just a 20 minute drive from either Khao Lak or Bang Niang is a the beautiful waterfall trek - Ton Chongfa Waterfalls. Most taxi drivers will take you for 600bht round trip and they will wait for you at the entrance for your return so you don't need to worry about getting back. Entrance is 200bht for adults and 100bht for children.
What you will experience is a 1-2k trek through the jungle on well-travelled paths until you reach your first waterfall and then you embrace the rickety jungle pathways to a further 3 waterfalls with 2-300m in-between. It's easily attainable unspoilt beauty and adventure.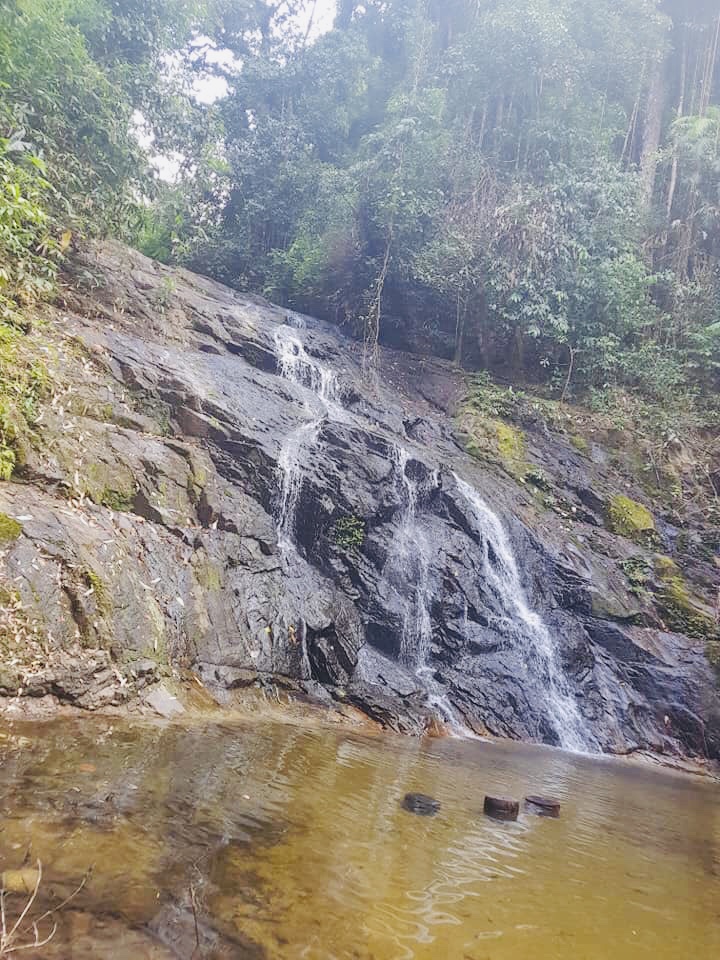 Chill out
You are in paradise, sit back and enjoy it. Watch the sun go down, take time away from your phone (apart from when I got this below and so many more on my instagram...!). Smile at people and get onboard with the Thai culture of being happy, calm and content.
If pure relaxation is your aim, here's a delicious selection of books to keep you busy.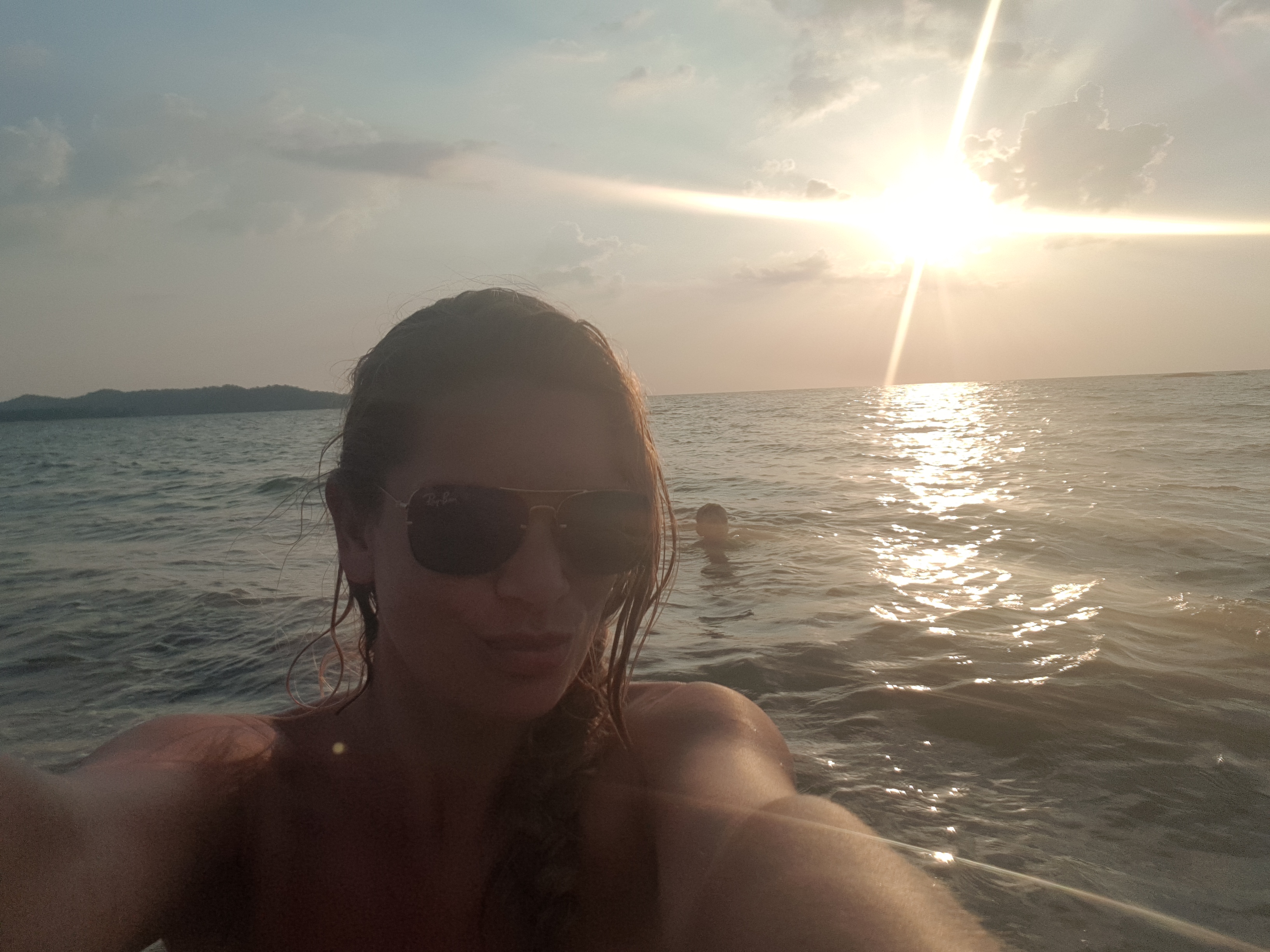 Ultimately, as a single mum travelling with young children, I felt 100% safe. We all had a great holiday and experienced a great variety in Khao Lak in a way that has only whet our appetite for more Tropical travel!
Key Info
One key piece of advice is in regard to the paper currency. Only fold the notes once and lengthways, avoid creasing the images of their royal family, a move that is likely to cause offence.
Key phrases - 
Yes – Chai (khrup/ka)
No – Mai (khrup/ka)
Maybe – Aaj ja (khrup/ka)
Thank you – khop khun (khrup/ka)
Sorry/excuse me – Khor thoad khrup/ka
Hello – Sawadee khrup/ka
How are you? – Sa bai dee mai khrup/ka
Goodbye! – La gorn khrup/ka
Not spicy (!) - Mai pet