I am a bookaholic and I regret nothing...
Hazel Butterfield
02 May 2017
Here are my next four reads to tell you about. I've tried a good old selection over the last month so there should be something for everybody to give a whirl. Let's get reading.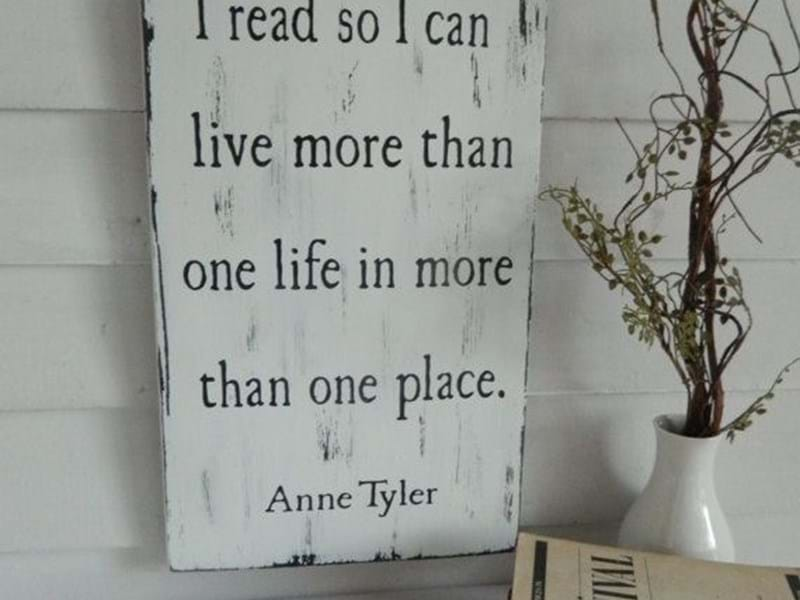 The curious incident of the dog in the night - Mark Heddon.
A story about a dog being murdered with a garden fork as told by a boy with Aspergers. So it was not really about the dog and more about what transpired because of his efforts to uncover the mystery in such a simplistic manner, his pragmatism was infectious, as was his knowledge of space and quadratic equations. I felt like I was learning!! It's quite similar to 'When Mr Dog Barks', which means it was excellent. A story from a particular point of view, of someone unable to read between the lines. Life is not just challenging for a carer, it's a pretty arduous battle for the person with the disorder, but the way the Mark Heddon portrays what is going through his mind is incredible. I was hooked from start to finish.
Nothing but trouble, a Jessica Daniels Series Book 11   - Kerry Wilkinson
I love this series and always download the book as soon as it's available. This was as good as I knew it would be. Please NEVER do these out of order, it just is wrong. She got herself in less trouble in this book I feel, the start was not fooling anyone. It was also less dramatic as others, but 11 books in and you're a part of the process and it's just as addictive to catch up and check in with Jessica and her merry men (& strays). Yes there were murders, mystery and gangland politics and a bit of jiggerypokery. Obvs. My only issue is that it went by too quickly. Oh and another cliffhanger, my little confused brain was semi-happy that it meant another one has to be on the cards, but it did feel a bit abrupt. Hurry up with the next one, Bex maybe in trouble.
Ok, yes I loved it. Which is bizarre to say of a woman telling her story of a lifelong struggle with depression, anxiety and OCD, but stick with me. She covers a variety of issues, life stages, milestones to overcom, in a non-preachy but brutally honest way. The way she explains her involuntary thoughts that overtake any rationale, how she distracts herself from what is painfully obviously an issue that will not 'pass'... I now think that 'my OCD' is potentially not just wanting a tidy home, it goes much deeper and explains many of my actions and issues I've needed to overcome or find coping mechanisms for. Which I guess was one of her goals in writing this book, to open up discussions and awareness about anxiety and depression. The more we know and share, the less stigma there is and the more opportunity to raise support for a failing mental health system currently in place in the UK.
At one point I was so engrossed that many buses passed the bus stop I was reading at, it was like I had forgotten why I was even there! Mad Girl is funny, insightful, with a bizarre and unexpected 'feel good' ending. If you like this, for a slightly more intentional laugh out loud autobiographical part of her life, try Bryon Gordon's other Best Seller, 'The Wrong Knickers'. Regardless of any mental illness, she is unapologetically mad as a box of frogs, but all the best people are.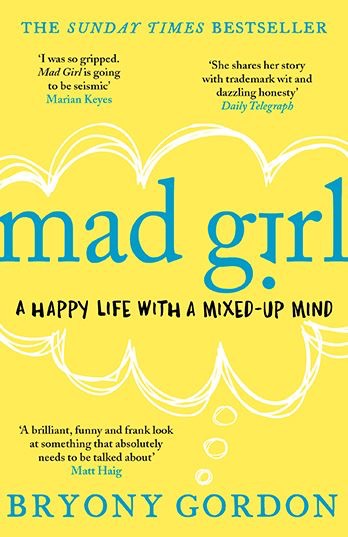 The Corrections - Jonathan Frantzen
This has been sitting and waiting on my kindle for ages. I tried it months ago and couldn't get past the 1st page. It seems to archaic-like in its cover (there ae many)and initial setting of the scene. It didn't float my boat (no pun intended) and yet it kept on entering my arena as one to try. One day, while stuck waiting for my turn (for something or other) I was bored and all twittered out and there it was just staring at me...
Told from the perspective of each different member of the Lambert family all entwining their stories together, their thoughts and personal recollections of family life both past and present. The secrets, failures and challenges they all face independently while trying to function as members of a family and autonomously.
At times the detail and tangential ramblings appeared irrelevant and served to lose my interest. It took a long time to get through, which rarely happens with me and a book, the aforementioned ramblings did make it hard to settle in for a long read, but I feel invested enough to get through it and I do really want to see where it goes. But for now, I need a little break.