I Like Big Books And I Cannot Lie...
Hazel Butterfield
07 September 2023
"Reading is an exercise in empathy; an exercise in walking in someone else's shoes for a while." – Malorie Blackman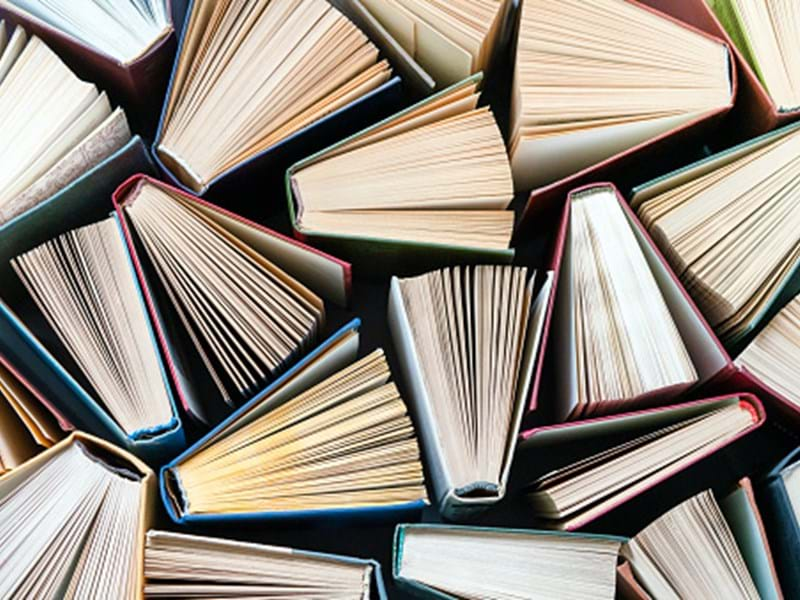 Generation Anxiety – Dr Lauren Cook
This book came at the perfect time for me, just as one of my episodes was kicking off. The relatable prose is really helpful in consuming the knowledge and guidance Dr Stone has to impart. A voice that guides without judgement, in fact very openly incorporating Dr Stone's own issues with anxiety. Unpacking and reframing our sadness and anxiety, looking at harnessing and focusing on the good in our life. Learn to seek out joy where we can and is appropriate. Helping us to run toward our issues rather than running away scared. If we face our fears we take away its power.
Listen to my chat with Dr Cook here:
Talking To Ghosts At Parties – Rick White
There are some excellently profound nuggets amongst these random and astute observations of humanity showing up in a great variety of ways. A selection of flash fiction taking you on many different journeys, some sad, many of them funny and most of them a tad bonkers. Open to subjectivity at times, getting the reader to think and decipher the meaning for themselves. I loved the introspective nature and how the characters randomly showed up in other scenarios as their lives overlap. Great to read and a nice change from committing to longer works of fiction.
Sad Girl Novel - Pip Finkemeyer
I'm loving the emergence of these stream of consciousness style novels that assist a deep dive into someone else's psyche. The intricacies of their thought patterns, sense of humour, ego and sense of awareness. In the case of Kim, her loneliness and wanting someone to care but only when she wants it. Exploring wanting to achieve, be unique, but lethargy relentlessly taking over.
Navigating cultural nuance, ideologies and understanding of the components and viewpoints of mental health can be a mental workout on its own! A fantastically designed book written beautifully, focusing on realism rather than sensationalism that takes you on a self-reflective journey of just how amazingly talented or absolutely the worst Kim thinks she is.
The Graveyard Shift - By Maria Lewis
The killer is out there. And they're listening… I love thrillers and I read this in the perfect setting too, holidaying alone, while also being a radio presenter who is regularly in the studio solo! A good ol' thriller/slasher akin to the Scream franchise but with far better writing, less cheese and a great dose of pop culture.
Just how far will some people go to not have their dreams slashed (sorry), to hold their ground when the world is oversaturated with competition and egos? Tinsel Munroe has finally worked her way through the ranks to have her own paid radio show, The Graveyard Shift, literally. Although a show focused on cult thrillers is going to attract a certain clientele, what unfolds is beyond most radio presenter's level of comfort. Luckily Tinsel's sister, Pandora, is on hand with her investigative expertise to uncover what the hell is going on.