Wishing you a Green Christmas - Sustainable Gifts You'll Love
Hazel Butterfield
27 November 2019
Despite ‪Bing Crosby‬'s wishes for a us to have a white Christmas, we all know it's quite unlikely and yet a green Christmas is getting easier to achieve.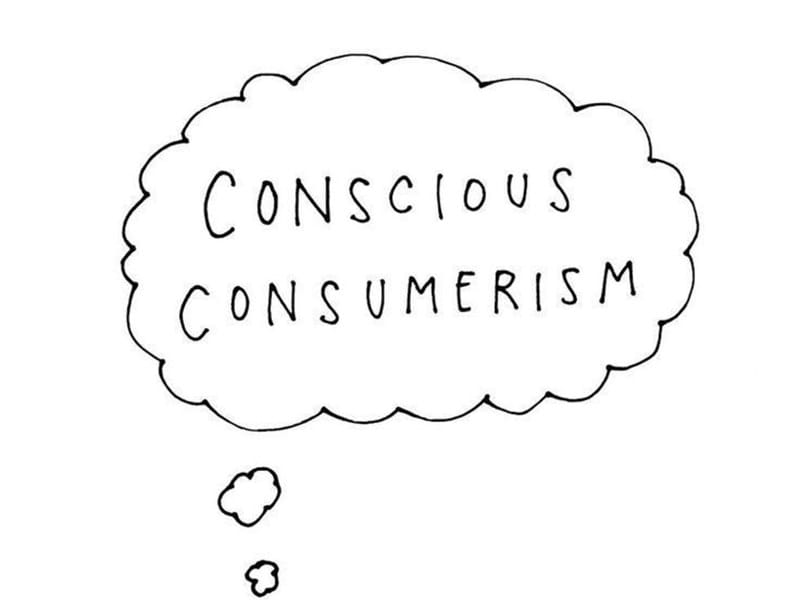 Before you all groan at the suggestion of a 'sustainable' Christmas, there really are some excellent companies out there making unique, beautifully creative and guilt free gifts. Here are a few of my favourites out there:
Nudge
I'm not a fan of gaudy plastics toys as it is, but I love this idea!
"Too much plastic packaging annoys me so I was determined to make a game that relies more on the gameplay than overproduction and still maintains its character," says creator, Dan Bramham. "Inspired by games like Chess and 9 Men's Morris, I started thinking about what makes a great abstract strategy game but doesn't require hours of gameplay. After many months of playtesting, layout adjustment and material testing, I finally nailed it. Players can enjoy Nudge knowing that every component has been carefully considered to minimise its environmental impact and they don't need to invest hours every time they want to play."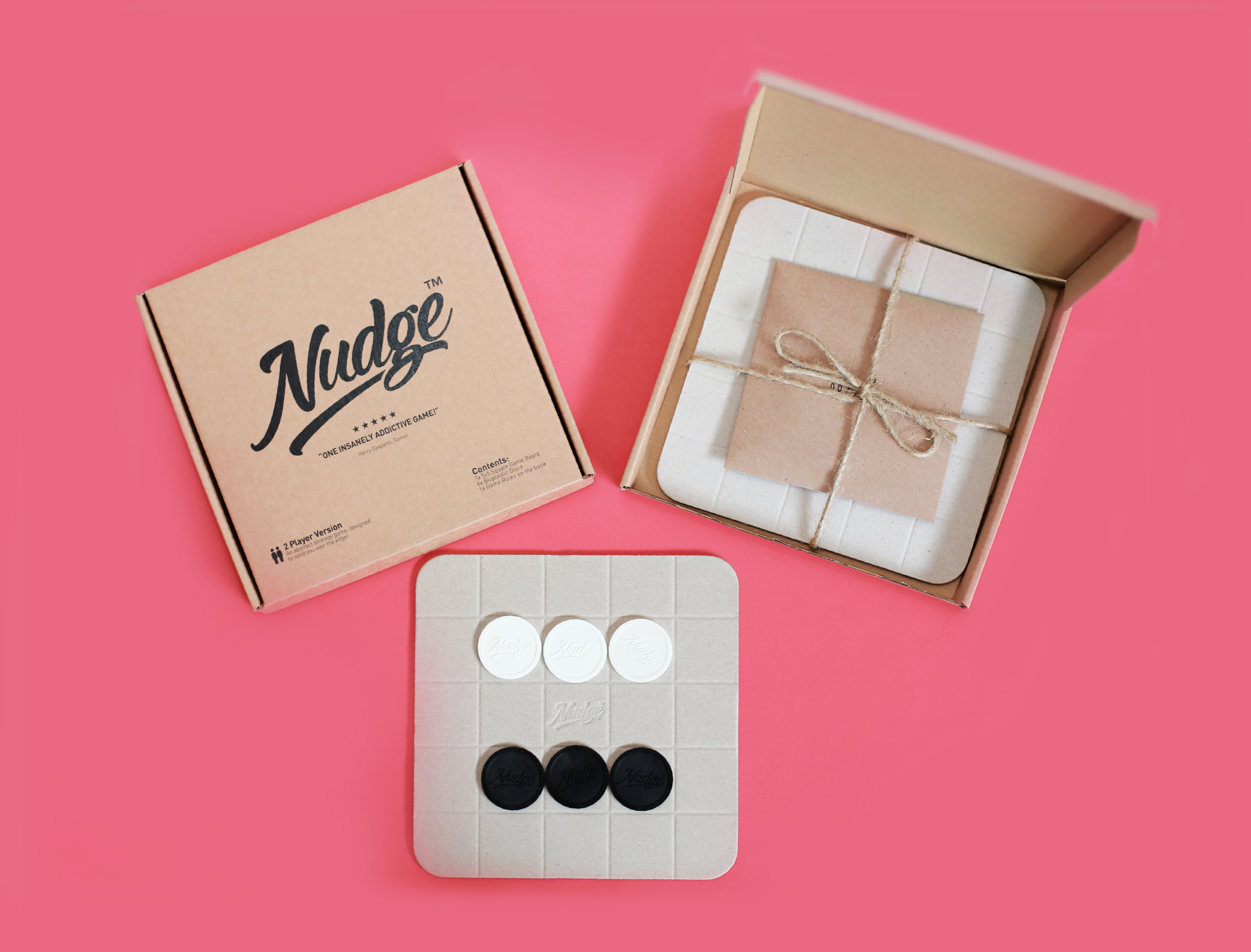 Did you know that our wastage increases by nearly 30% over the festive period?


Beam
Did you know Brits spend on average £19bn on presents each year. Meanwhile, a homeless person dies every 19 hours in the UK?
www.beam.org is an innovative platform hoping to change that by enabling homeless people to crowdfund their employment training and get into skilled work. This Christmas, Beam is introducing gift cards. These let you buy your friends, family or colleagues a one-off donation which they can then allocate to any homeless person crowdfunding on Beam's platform. 100% of donations go directly to the individual's employment training so that they can make a better life for themselves.
The electronic gift cards can be bought for any amount from Beam's website.
Box Human
BoxHumanFashion.com was developed as part of the first all-in-one empowerment platform. Designed to empower, motivate and offer people a 'safe-space' away from the pressures and labels of society. The fashion label was designed by Ashlea to be part of helping individuals become empowered from inside-out, by making their purchases a positive one.
All their sustainable pieces are made with positive messages to empower the wearer and are made to be kind to the environment. They have a collection called Styled Quotes - "Quotes that can be worn" which would be the perfect gift to inspire a friend, family or loved one with Christmas. Or, we have a fun and stylish collection of "Biscuit Tees" part of the "What biscuit are you?" campaign - Re-addressing what really matters, and that's focusing on a person's personality. "Style with ethics" making a great sustainable gift.

A 2016 McKinsey report revealed that three-fifths of all clothing items will end up in an incinerator or landfill within a year after being produced.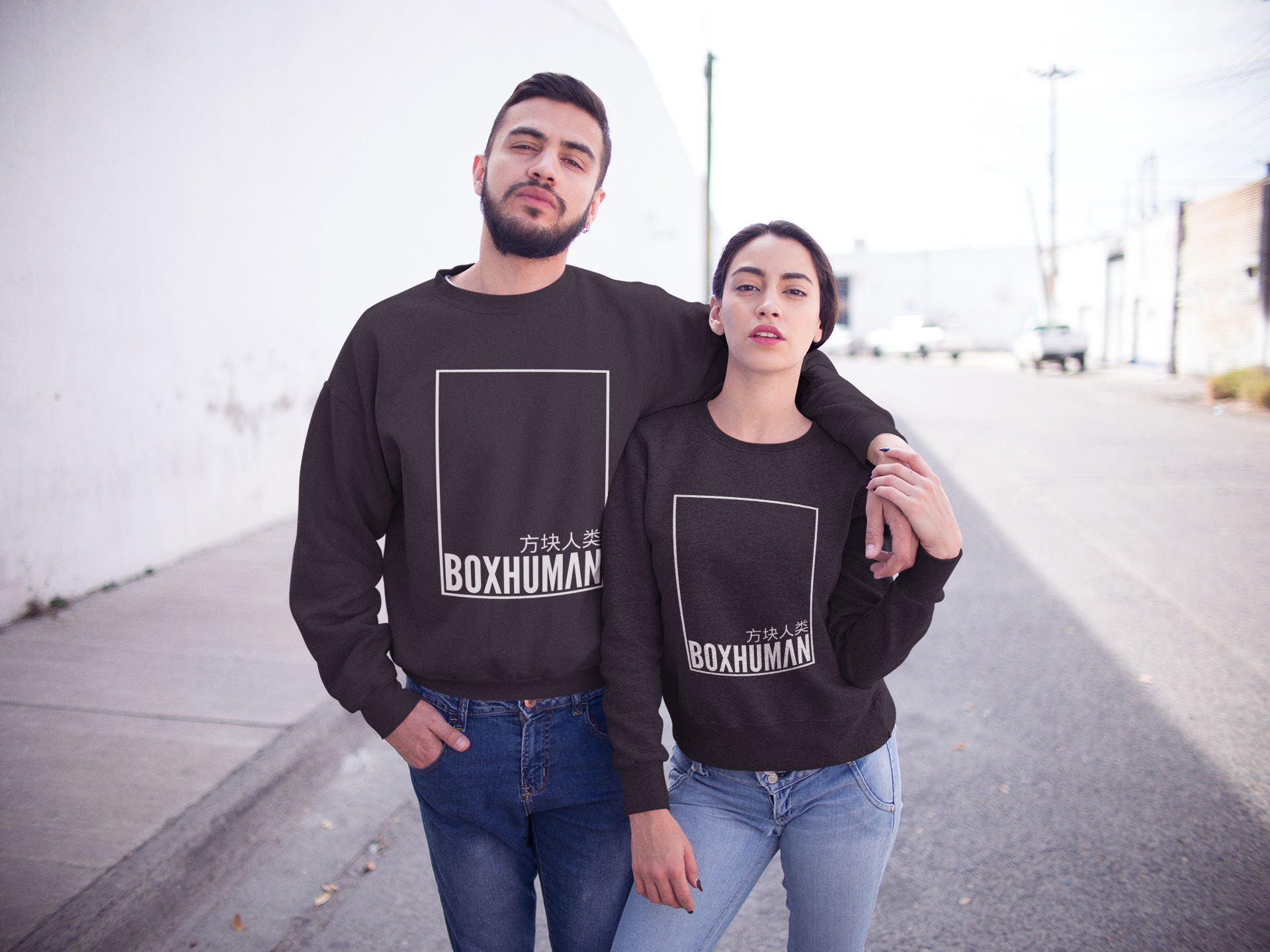 Lebrusan Studio 
Acclaimed champion for ethical jewellery, Lebrusan Studio offers a range of the finest precious, bespoke and silver collections, all with positivity at their heart. Utilising the beauty of nature and the delicacy of filigree work, pieces have a simple yet striking look, integrating the sparkliest diamonds with the finest golden strands.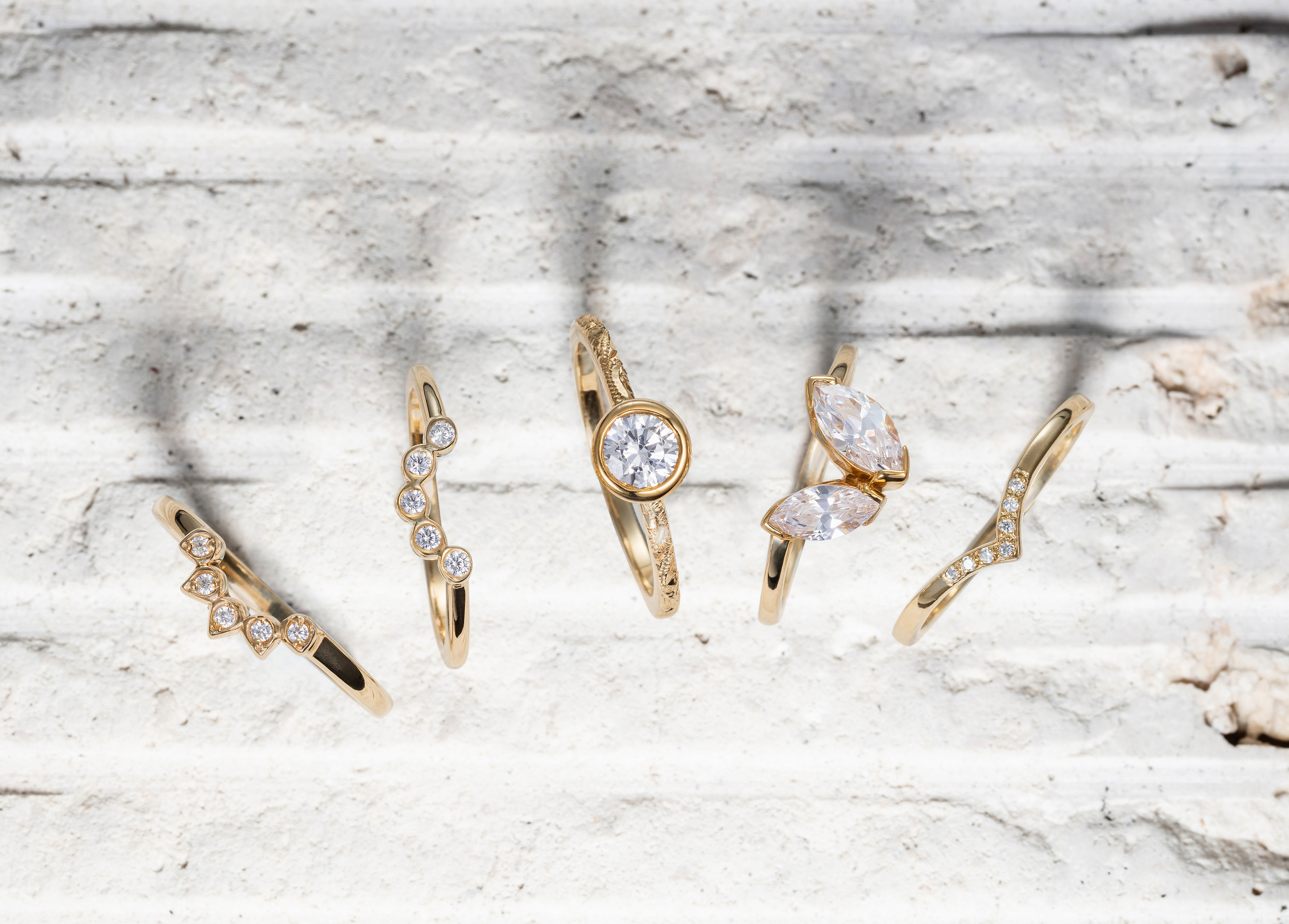 All Lebrusan Studio jewellery is produced using only sustainable gold, silver, platinum or other metals. As well as sustainable metals, they are also committed to sourcing responsibly mined diamonds and gemstones, the mining of which they know has not resulted in environmental damage or human rights violations. Lebrusan has also just announced her use of recycled diamonds!
Founder Arabel is a leader in the ethical jewellery industry and was one of the first Fairtrade Gold Licensees in the country, back in 2011. She regularly speaks about her travels to meet with ethical miners across the globe and has done a talk on ethical jewellery for TED Talks.

Hot Smoked
An award winning, Hot Smoking Kit that includes 3 x 200g  bags of wood chips in oak, cherry & beech, stainless steel smoker box, 50g jar of spicy bbq rub, 24 page recipe book supplied in an eco-friendly gift box.  Price - £28.50 and available from www.hotsmoked.co.uk The wood chips are from sustainable FSC approved sources and the cellophane packaging is recyclable and is hand packed at the company's HQ in Devon. 
A great present for men and women who love their food and enjoy cooking.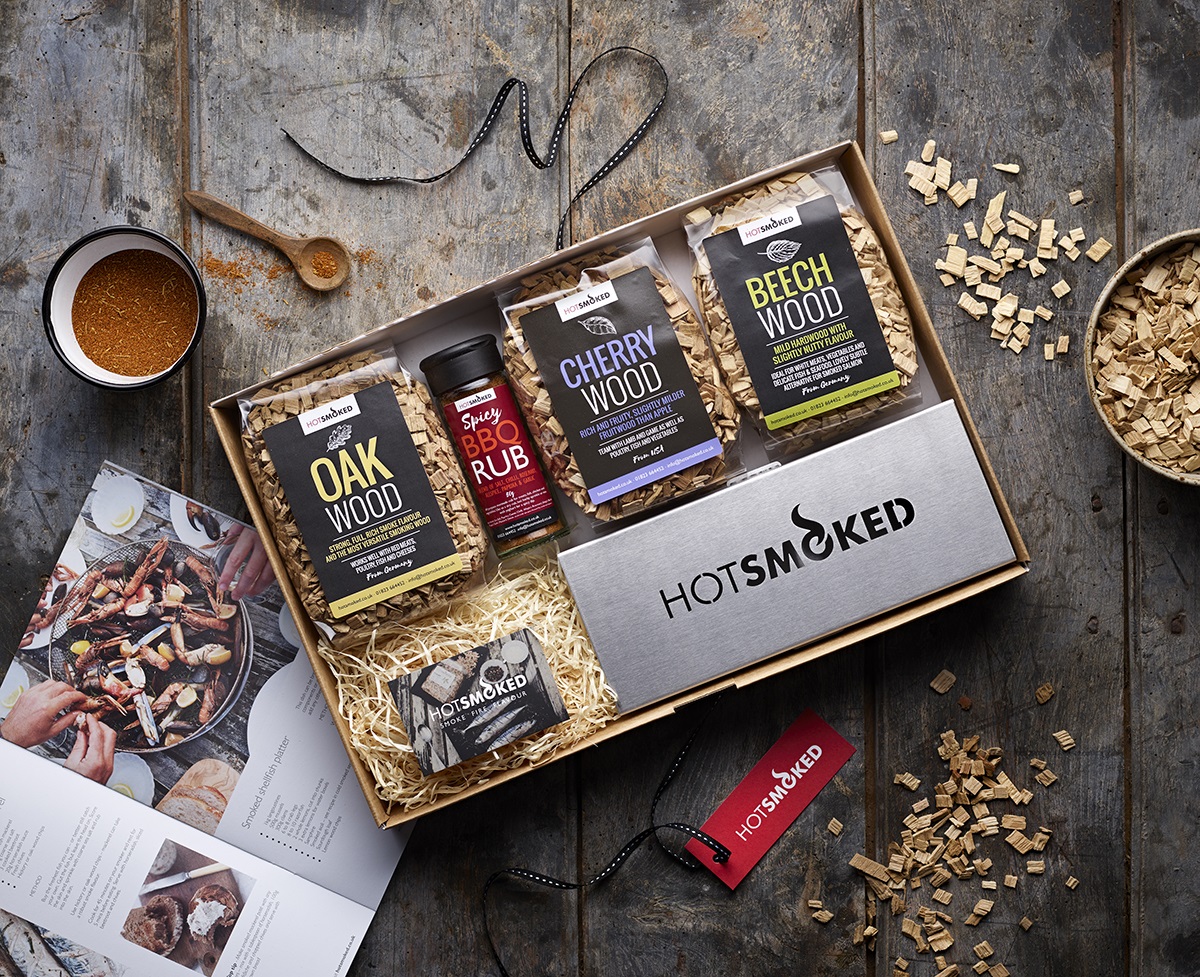 Boy Wonder
Boy Wonder; a premium boys fashion brand made in Britain with ethics and sustainability at it's heart. The paired-down collection with new prices features organic, British-made cloth, hand-drawn prints and follows circular design principles. They are re-launching on Kickstarter on 6th Dec 2019 at 11am GMT.
They have been named as a 'Childrenswear brand to watch' and one of the 'Alternative Occasionwear: The Brands to Know' by Drapers and featured in Future Textile magazine. You can find out more about them on their blogsite http://boywondering.weebly.com or check out our other social media channels.
Related articles:
Sustainability - Dipping your toe in... (some more)