Sustainability - Dipping your toe in... (some more)
Hazel Butterfield
10 July 2019
This is the second in a series of sustainability blogs that I will be producing, all of which will be discussed on my 'Riverside Today' Show every Friday 10-12pm at Riverside Radio.
Following on from the great response I got from my previous blog, I have even more excellent products, resources and life hacks to tell you about!
First up is...
BlueRock Toothbrushes
BlueRock toothbrushes come in an especially designed low-waste postal box. Your toothbrushes are stored, packaged and posted all in just one fantastic box. The postal box is PEFC-certified and completely plastic free. They look smashing in your bathroom too!

Our oceans need protecting. For every brush sold, they make a 10p donation to marine life conservation projects.
www.bluerockliving.com/our-mission
Tropic Skincare
Let your skin do the talking with this range of natural, vegan and cruelty-free products. Tropic Skincare provides beauty with a conscience in an industry that so often overlooks animal welfare and the environment. Designed with you and the environment in mind, your skin (and the planet!) will thank you for switching to Tropic 🌍✨⠀⠀⠀⠀
Even if the product wasn't this good or looked this stunning, the smell alone is enough to get you hooked!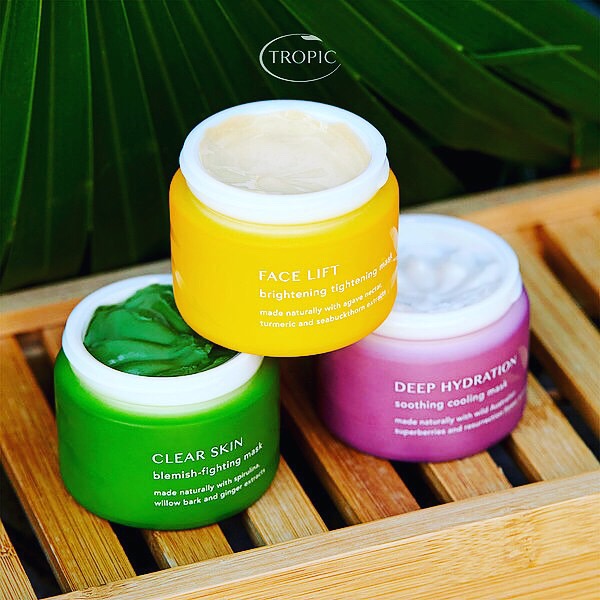 GARMENT COLLECTING - RECYCLE AT H&M
"The H&M Garment Collecting programme is a global initiative that works to prevent customers unwanted clothes and textiles from going to landfill. Did you know that H&M has been offering a garment recycling service across all stores since 2013? 
The H&M Garment Collecting programme is a global initiative that works to prevent customers unwanted clothes from going to landfill. 
We accept unwanted clothes by any brand, in any condition, at any of our stores, every single day of the year. 
Simply hand in your bag of old clothes at the cash desk and receive a £5 /€5 voucher to use towards your next purchase in store or online. 
All clothes collected by H&M are either reused, reworn or recycled with 0% going to landfill."
Lickalix Lollies 
Handmade natural healthy ice lollies that taste amazing, that are also free from lactose, dairy, gluten and nuts. The lollies come in a great range of interesting and inventive flavours that are for the whole family to enjoy.
Lickalix packaging will now have the world's first PLASTIC FREE TRUST MARK. A mark designed for the shopper, not for industry. Designed to sit clearly on the front of pack and it will simply tell the consumer: THIS PACKAGING IS PLASTIC FREE. A guilt free summer treat!
GreenFinder
Sometimes what is helpful is a resource that helps us help make steps in the right (sustainable) direction, GreenFinder is a great directory of eco-friendly products.
"GreenFinder we aim to provide you with all the information you need to make those all important steps (big or small) for a cleaner, greener and more ethical world."
I welcome your ideas to get started/onboard with sustainability and remember, something is always better than nothing.
Previous Blog:
Sustainability - Dipping your toe in...