Kerry Wilkinson & The Jessica Daniel Novels
Hazel Butterfield
23 October 2018
The Author that gave me my longest standing relationship so far...! Sometimes you come across a book that you just fall into, it envelops you and it leaves you wanting more. Luckily, Kerry Wilkinson's book series, The Jessica Daniel novels, has so far given me 12 and there's more to come. Phew..!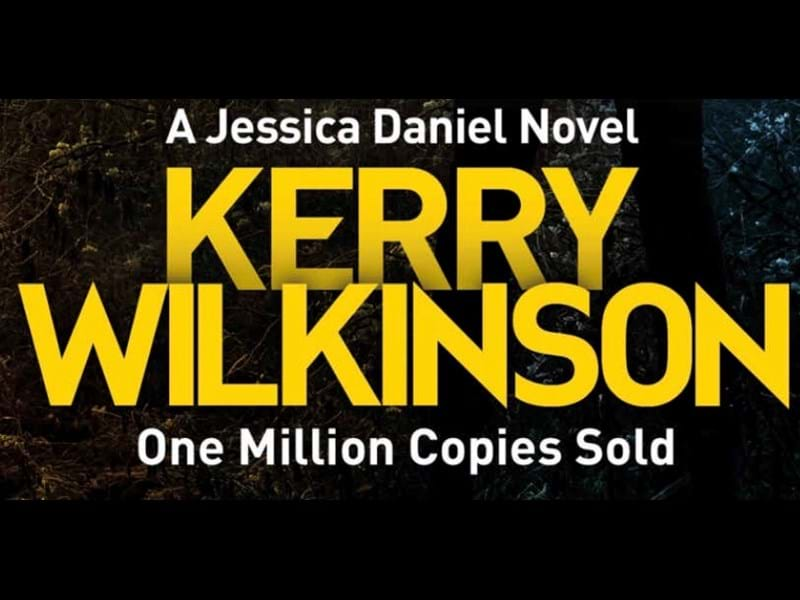 I do love my books and regular readers of my book blogs and listeners to my 'Get Booked' Radio Programme will know that I like to mix it up. But there are always those books from a series that you read the second it is released, because you have missed the characters. The Jessica Daniel books are that for me and I'm not the only one. She is a great combination of stubborn and endearing, doesn't suffer fools gladly and no-nonsense taker, flawed yet intuitive and all in all, a good ol' Northern lass and guess what? She is written by a man, Kerry Wilkinson. I tracked him down for a bit of Q & A...
How did you conceive the idea of the Jessica Daniel series?
I don't think I particularly conceived the idea of a series, or perhaps even Jessica herself. That all came over time, as I started writing. I remember being in Robin Hood's Bay in 2011, in a car, listening to Ricky Gervais on the radio. It dawned on me that, at 40, nobody knew who he was and then, by 50, he was the biggest comedian in the world. More than that, along with Steve Merchant, he'd made it happen. Nobody was going to write and cast him as David Brent, so he did it himself. It's the same thing Daisy and Charlie Cooper have done with This Country more recently, or Simon Pegg and his friends with Spaced. I had not long turned 30 back then and figured that, if I was ever going to do something creative with my life, it was going to have to come from me. So I did it.
What do you enjoy about being an author?
Setting your own hours is a big thing. If I want to get up early and get a bunch of work done, then have some time in the afternoon to do something else, I can. Life becomes a lot easier when you're not forced to have rigid routines.
What is the best book you've read recently?
Annabel versus The Internet by Annabel Port. On its surface, it's a book about a woman completing a bunch of nonsensical, often pointless tasks. But not only is it very funny, the book is filled with so much humanity. It's surprisingly touching. I also liked Dennis Lehane's Since We Fell; Nige Tassell's Bottom Corner; James Acaster's Classic Scrapes and Danny Baker's three autobiographies. I'm now reading The Holy Vible by John Robins and Elis James. I'm going to read Peter Crouch's book after that.
In terms of the Jessica Daniel novels, I feel like I've had quite a long relationship with her now, I haven't even committed to a partner for that long. If I was to cheat with another one of your books, which one should it be?
The Girl Who Came Back or The Wife's Secret. My standalones are more character led. Probably slower with the plot than the Jessica stuff but I think I prefer that.
You're a Bath boy, went to University in Lancashire and now live in Vancouver; what's your go-to comfort food/drink? A good old cuppa, Bath Gin or Maple Syrup?
Well, more a Frome boy. I was born in Bath but never lived there. I don't really drink tea, or gin, so I guess it's the maple syrup... although I wouldn't recommend drinking that.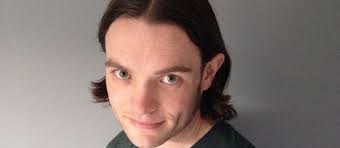 When is the next Jessica Daniel novel to be released?
I gather you self published until 2012 and you were the UK's best-selling self-published author. Can you offer any tips to writers about to embark on the journey?
Write the book and worry about what to do with it, if anything, afterwards. The number of people busy plotting a route to literary domination before they've finished a chapter is ridiculous.
What is your favourite book that you've written and why?
It changes but, at the moment, probably The Wife's Secret. It's the most recent one and I really like the cast of characters.
Finally, when will you use my name as one of the characters?
Actually, many of my character names come off my mailing list. I'll grab a first name from one person and, if needed, a last name from someone else.
A great reason so sign up to the mailing list!
Here are all the Jessica Daniel books in order:
– Locked In (UK), The Killer Inside (US) 
– Vigilante 
– As If By Magic 
– The Woman in Black 
– Think of the Children 
– Playing With Fire 
– April (short)
– Thicker Than Water (UK), The Missing Dead (US) 
– Behind Closed Doors 
– Crossing The Line 
– Scarred For Life 
– For Richer, For Poorer 
– Nothing But Trouble 
– Eye For An Eye