Secret Cinema - Bladerunner: The Final Cut
Hazel Butterfield
19 May 2018
I recently got invited by the man-thing to go to Secret Cinema's Bladerunner due to his friend blowing him out and originally him thinking it was way to 'sci-fi' for my liking. But my mutterings of being interested in the concept of secret cinema was enough to secure me a secondhand invite. Bonus.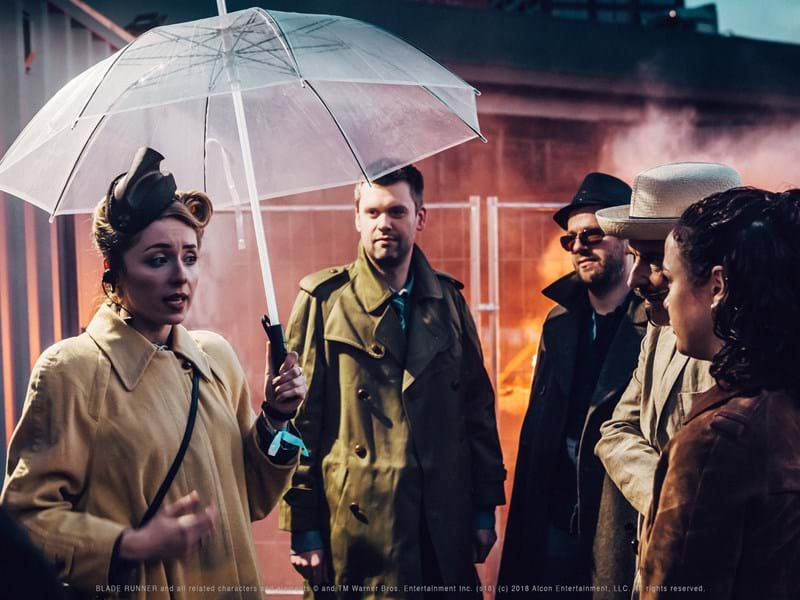 I'm not a fan of sci-fi and to much of my friends disgust, I had to admit I'd never seen Bladerunner. I couldn't have even told you what it was about. So, dutifully and in a vague attempt to not embarrass said man-thing (anymore than usual) I watched the film the day before to have a clue as to what to expect. Also, to explain why I was told to take certain items with me...
What to take
The official invite from Secret Cinema listed a variety of items, some of which I assumed were only needed for the hardcore fans, but as any normal person embarking on the unknown does, I asked twitter for advice and it delivered - quickly and thoroughly.
Do: A clear umbrella is an absolute must, the gold goggles help you to feel a part of it and the family pictures are required if you want to get involved with the characters and/or get picked on by the detectives. Do not forget your ID or allocated department - you will be asked. Dress in character or with a futuristic edge, if that isn't your thing, there are a good mixture of bonkers, vaguely bonkers and reservedly British. A sense of humour is also a must.
Don't: Booze, it will be taken off you and you will be reprimanded by the 'LAPD'. Also bags will be taken off you so if you can go light, all the better. If you're coming from work they do have lockers.
The Experience
I had no idea what to expect and I don't want to ruin it for you, but it is immersive. There are different levels as to what you get involved with dependant and the ticket you choose to purchase. You can stand on the sidelines or try everything, I do recommend engaging with the actors, it's more fun and they are very good at the banter!
Also, it will be dark inside, this isn't a Mary Poppins re-enactment.

What to eat
Wow, the food shocked me. All based around Chinatown, you've got noodles, burgers, chicken, sweet stuff and sci-fi snacks, lashings of booze and quickly constructed cocktails (no ridiculously serving waiting times). But the most impressive stand for me was the hot dogs, I saw that they even had a vegan hotdog with fits in with my Flexitarianism beautifully. I enquired as to which one was vegan assuming that it would be one of the dull ones placed on the menu purely to satisfy the 'V' tick box. Alas no, they were all Vegan and incredible.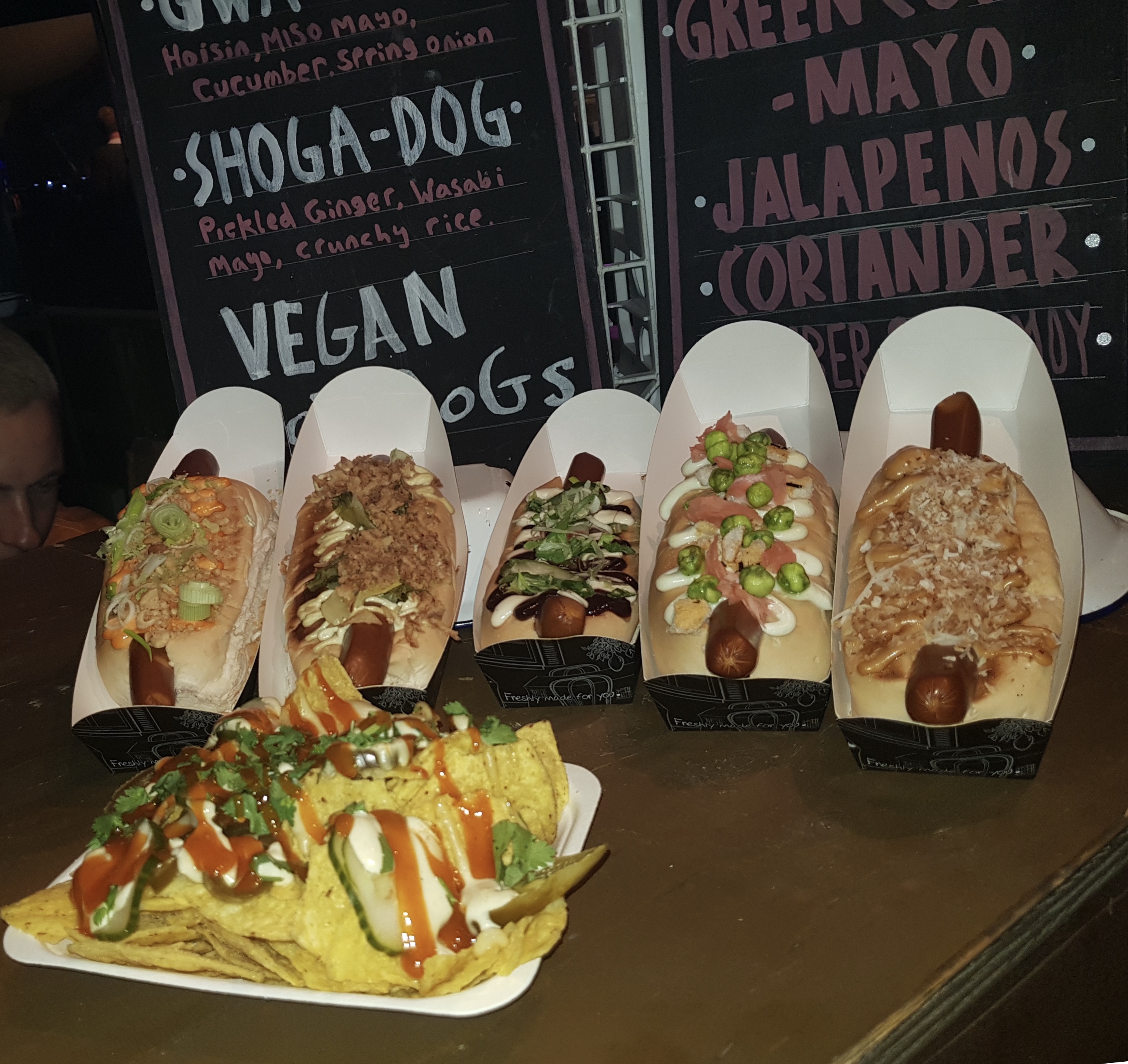 The Commute
As you get closer to the East-end venue, the crazies start appearing. The umbrellas, golden spiked goggles, see-through raincoats, detective outfits and the foot long eyelashes - not forgetting the obligatory random bloke who'll be wearing a flesh toned hoodie with fake nipples and a hairy back. Standard.
Characters
The guys at Secret Cinema spare no expense in keeping the London acting scene temporarily employed and there really are some crackers. The hair, clothing, accents and improv do bring the whole experience together nicely.
The Film
We weren't sure until we got there but you do actually get to see the film half way through the evening, with snippets of the actors acting out certain scenes to compliment to movie which did give it a kind of surrounded/involving feeling that didn't take anything away from the film, it added to it.
You can take your drinks in to the viewing with you and if you're in VIP they'll take your orders and deliver them for you throughout.
What's next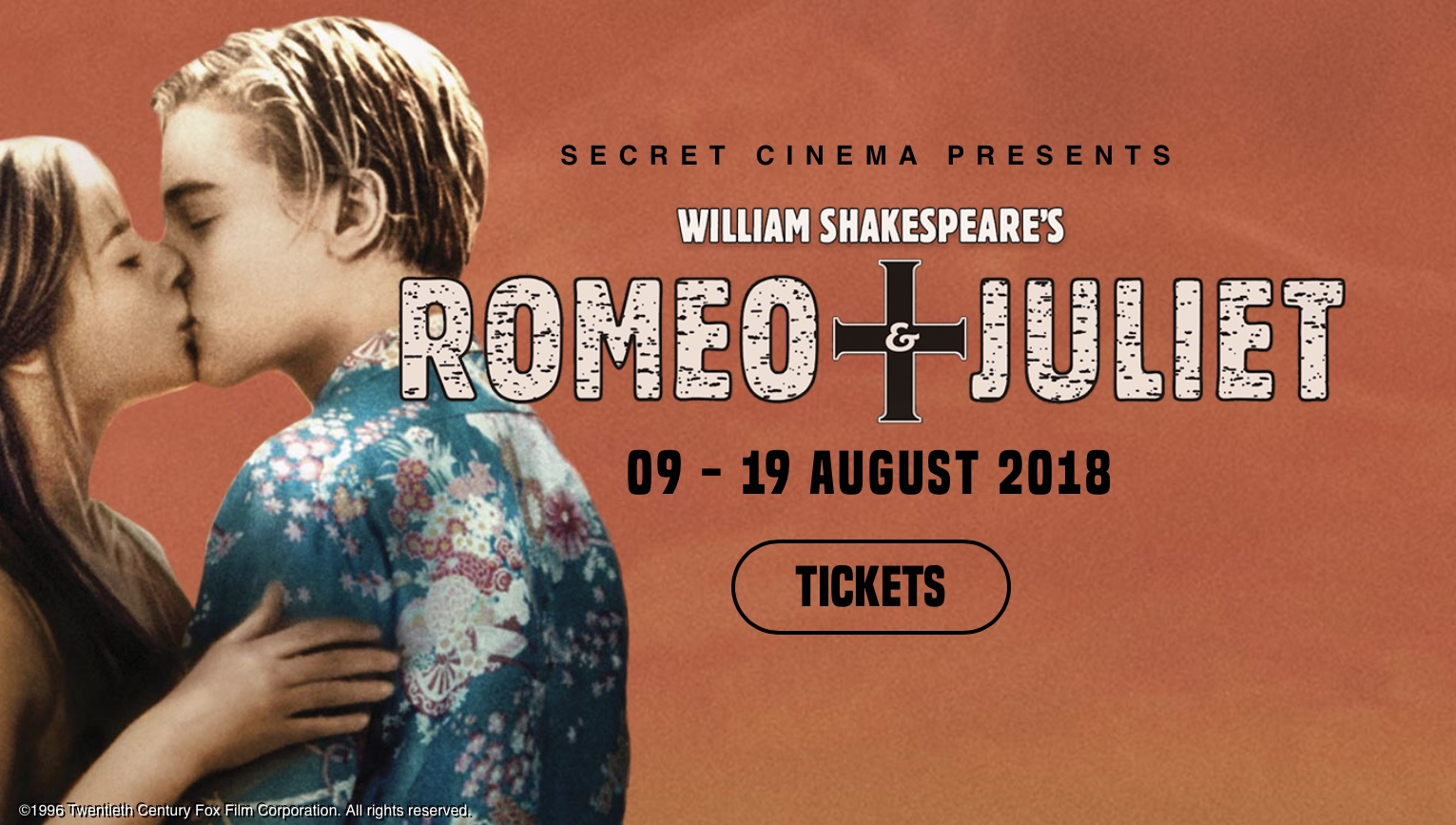 But do not fear, tickets are still available for Secret Cinema Presents - Blade Runner: The Final Cut. Get involved and please do try the hotdogs, even if you are a meat-eater. Enjoy!