Having a quick chat with London based Singer/Songwriter Ralph Taylor.
Hazel Butterfield
27 February 2018
In my line of work, I'm lucky to come across an excellent selection of singers, songwriters, bands and venues. May I introduce to you the effortless talent that is Ralph Taylor...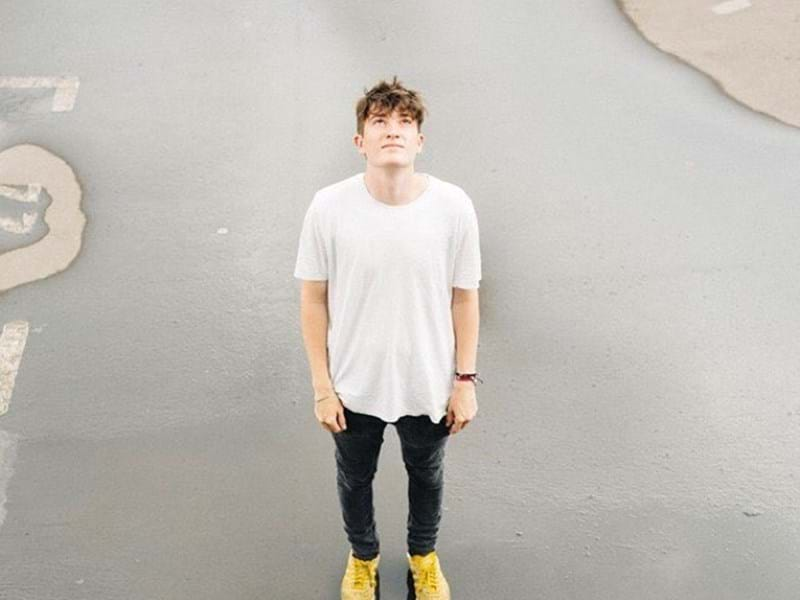 Let's get straight to the Q & A:
What is your favourite venue to play at?
Camden Assembly
As a youngster, you and Ed Sheeran travelled in similar circles, what wisdom/experience has he imparted to you?
We lived in the same small town. Him and both his parents were incredibly helpful when I first wanted to move to London to do music. Something his dad actually told me, that has stuck with me, is that writing music can be like turning on an old tap. You have to get through all the disgusting water until the good stuff comes!
What is your favourite song of your own?
Very hard to say. I have a new track, which will hopefully be released later this year that I reckon is up there! I think I'm going to call it, 'Cheap Talk'
Favourite song of all time?
Father & Son - Cat Stevens
Your career highlight to date, (obviously apart from this interview, or maybe our previous one at The Troubadour)?
Haha! Playing Boardmasters last summer.
Favourite trainer brand?
I honestly don't have one. Whatever has the biggest discount going!
This is a game Similar to Marry, Date, Avoid - but with my spin on it. You have 3 people, Rita Ora, James Corden and a Margot Robbie. Your 3 scenarios are; Spend a snippet of time in a hot tub with, be trapped in a horror film with and partake in drunken karaoke in a bar in Japan. Go for it -

Hot tub - James Cordon
Horror Film - Margot Robbie
Drunken Karaoke - Rita Ora
What is your ideal Friday night?
Having drinks with a few good friends, listening to some good tunes and having a dance! Or gigging… Or both!
Cup of tea or mug of coffee?
Hmmm… I go through stages. At the moment, Coffee.
What would be your alternative career if this whole singing malarkey didn't work out?
I don't really have a plan B! I think I will always want to be involved in music someway or another. However, that's a boring answer isn't it, so let's say I'd be a professional Darts player.
Have a listen to one of my favourite covers -
For your chance to see Ralph live, he's going to be playing a gig at Omeara with a full band, supporting Sam Frankl on the 22nd March.
Get connected here:
Twitter - @ralphtaylor100
Facebook - @RalphTaylorMusic
Youtube - Ralph Taylor Music
Instagram - ralphtaylor100
Web - RalphTaylorMusic.com
Check out his latest release 'Limit' that was recently featured as Track Of The Week at Wandsworth Radio.
Credit - Main picture by Jimmy Herrtage