My Round-Up of 2017 in a New Music Nutshell...
Hazel Butterfield
15 December 2017
One of the joys of my job is getting to see and hear some incredible emerging artists and luckily at times be a part of their journey. Interviewing live both out and about with the The Uk Americana Bar, in the studio Wandsworth Radio, previewing them on my #NewMusicFriday show at Radio FM1FM and at various Live Sessions throughout London. I love my job.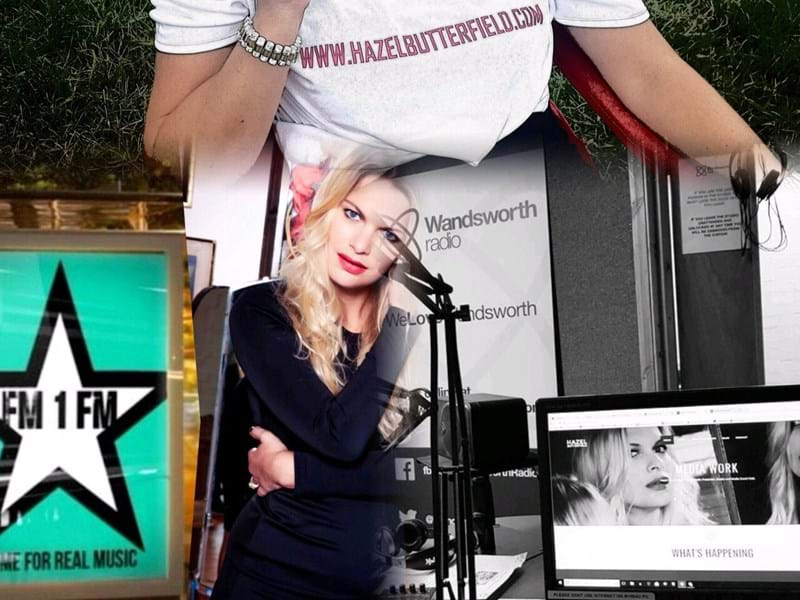 I receive music from all over the world so I get to listen to and play out an eclectic mix of music through my various platforms. This year has been incredible, it's great to see the responses from my listeners, I love it when you get involved!
You can catch up with live interviews @WandsworthRadio with Matilda Gracia, Dinachi and Peter Donegan on my Mixcloud channel, read Blog Interviews with Kaz Hawkins, Amanda St John and Steve Young on my website or check out pics of me out and about with JFK Blue and Ralph Taylor on my Instagram. Every Friday throughout 2017 on #LunchwithHazel @FM1FMRadio I have also featured a variety of artists which you can find on my twitter.
I've taken the liberty of putting all these treasures together on one handy little podcast which you can listen to here:
They are played in the following order, give them a click to find out more...

Matilda Gracia - Player
Peter Donegan - Superman
Dinachi - Fresh Love
Amanda St John - You Blew It
JFK Blue - If You Change Your Mind
Kaz Hawkins - This Is Me
Steve Young - Truth In Life
Souhila Ben Lachhab - Dance
Dana Immanuel & The Stolen Band - Clockwork
Kate Grom - Whistle Cry
Gg  - Daisychain
Dawson Rutledge - Same Old News
Ralph Taylor - Limit
You can find more Interviews and Live Sessions on my Mixcloud Channel.
If you'd like to be featured in 2018, get in touch via my website.
Happy New Year - Mmmmmmwah. X