My lovelies, I give to you... Kaz Hawkins.
Hazel Butterfield
16 May 2016
Multi-award winning and unique with 'knock your socks off' vocals from an equally delicious firework of a character. Full of life in her unmistakable trademark look and a stage presence that beckoned being more than solely a songwriter.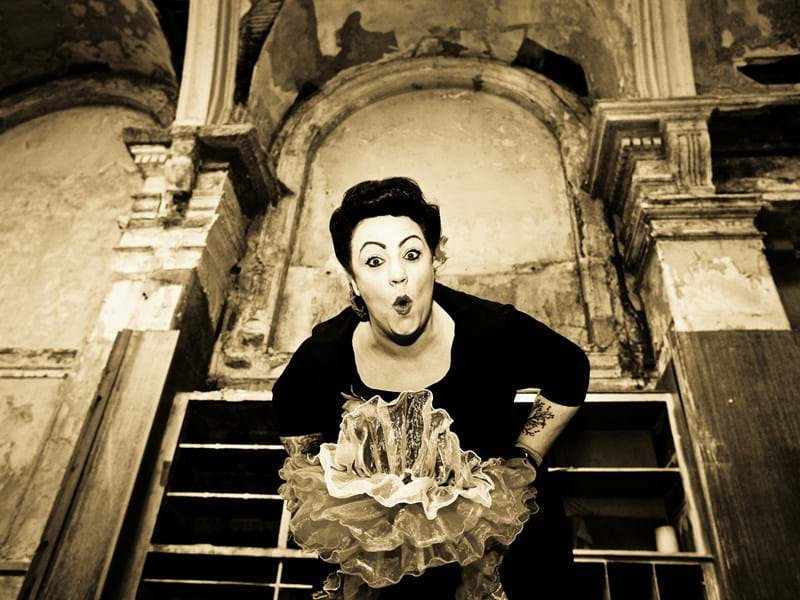 I was very lucky to catch up with Kaz Hawkins earlier last week, considering her impending UK tour, album release and yet more awards in the offing. How she found time, I have no idea! But she did, so here goes:
Q & A Time.
HB: Tell me your greatest achievement.
KH: STAYING ALIVE! Music saved my live so I cherish every day and live it so I don't regret anything I do.
HB: What is your favourite song of the tour, is it the same as the crowd's?!
KH: Not sure what my favourite is yet as we don't tour the album until next month, I guess 'Because you love Me' as I wrote it for my daughter who is studying at Wolverhampton so everytime I perform it, it's for her.
HB: Finish this sentence.. "I would not be this successful without..."
KH: PURE GRIT, determination, the belief and the faith my closest have in me.
HB: If you hadn't have been a singer, what was your back-up plan?
KH: A stripper, and why not haha... I didnt really plan to sing, it was always a way of making money, singing other peoples songs to bring money into the house.
HB: Your favourite venue?
KH: Oh god I couldn't possibly choose, hmmmmm well if I have to, we have so many new venues this tour as it's our biggest but I'm looking forward to playing The Convent again as it's just such an artist and music lover aimed venue and I have enjoyed watching its growth since we played it last tour.
HB: Firstly, congrats on your triple win last year for Blues Matters Magazine Writers' Poll Best Studio Album, the Barry Middleton Award for Emerging Artist at the British Blues Awards and the Pure M Award for 2015 All-Ireland Best Female Act. What have you got your sights on for this year?!
KH: I don't really set my sights on awards, although its amazing to be nominated I get quite overwhelmed at it all and it can easily distract me from my goals when social media takes a grip trying to campaign for votes etc. I've just been nominated again for a Pure M & British Blues Award already and I'm just trying to stay focused on the album and tour.
HB: I was lucky enough to speak to you last year briefly while headlining at Blues On The Farm 2015, firstly, my apologies for being a tad cider happy when at the Blues Festival...! You very passionately told me about how you've lectured at Boston University on Mental Health Awareness and Cocaine addiction. Can you tell us a bit more about that, where can we get more details on what you do to utilise your profile to increase awareness?
KH: In all honesty I am trying to move on from my back story, although I can never fully get away from my history, I now choose not to go over it all in interviews. I spent 2014/2015 using my music profile to help charities etc, but it took it's toll on me in the end as I have relive everything and no matter how strong I am it will always weaken me and I can't sacrfice my career. Not when things are so good in my life now, so I decided I just couldn't volunteeer anymore.....apologies.
HB: Right, I'm going to have to amend this game as I can't see you being mean, so, you walk into a room and there's David Beckham, David Attenborough and David Cameron. You have a thick gooey chocolate fudge cake, a bottle of 83 year old scotch and a glass of water - how do they get allocated? Failing that; marry, date and trip up in a puddle...
KH: This is so wacky, I love it, I wish all Q & A's where like this lmao. Ok well I am a huge fan of David Attenborough and I reckon we could have a good ol' go at the scotch (I'd have cigars too) and have him read my song lyrics in his gorgeous tv voice. Wow, that would be heaven and I would have to bring the cake out as well for him, for the munch when we set the world to rights. I would give David Beckham the water, well just coz hes gotta keep up moisture on that face of his... Who is David Cameron btw???? Haha!
​
Now we know a little bit more about Kaz Hawkins, check out her new single 'This Is Me'.

The album 'Feelin Good' will officially be launched on Saturday 28th May 2016 at The Belfast Empire Music Hall, before the band head out on their biggest UK tour to date, here is the when and where:
S​a​t 28th May​, ​Empire Hall, Belfast
Sat 4th June​, ​Ardrossan Music Experience, Ayshire
Thurs 9th June​, ​Danny Boy Blues & Jazz Festival, Limavady
Fri 10th June, John Peel Centre, Stowmarket
Sat 11th June, Coolham Village Hall, Near Horsham
Sun 12th June, Devizes Festival, Devizes
Tues 14th June, Tuesday Blues, 100 Club, London
Wed 15th June, Vonnies Club, Charlton Kings
Thurs 16th June, Hanger Farm Arts Centre, Southampton
Fri 17th June, The Met, Arbertillery
Sat 18th June, Westcoast Bar, Margate, Kent
Mon 20th June, The Haven Club, Oxford
Thurs 23rd June, The Murderers Club, Norwich
Tues 28th June, Bottleneck Blues Club, Rochester
Wed 29th June, Worthing Pier's Southern Pavilion, Worthing
Thurs 30th June, The Convent, Stroud (with live steam)
Sat 2nd July, Church Stretton Blues & Roots Festival, Shropshire
Sat 9th July Fuse Festival, Lichfield (1pm slot)
Sat 9th July Sisters of Blues & Soul Festival, Todmorden

Get your tickets here.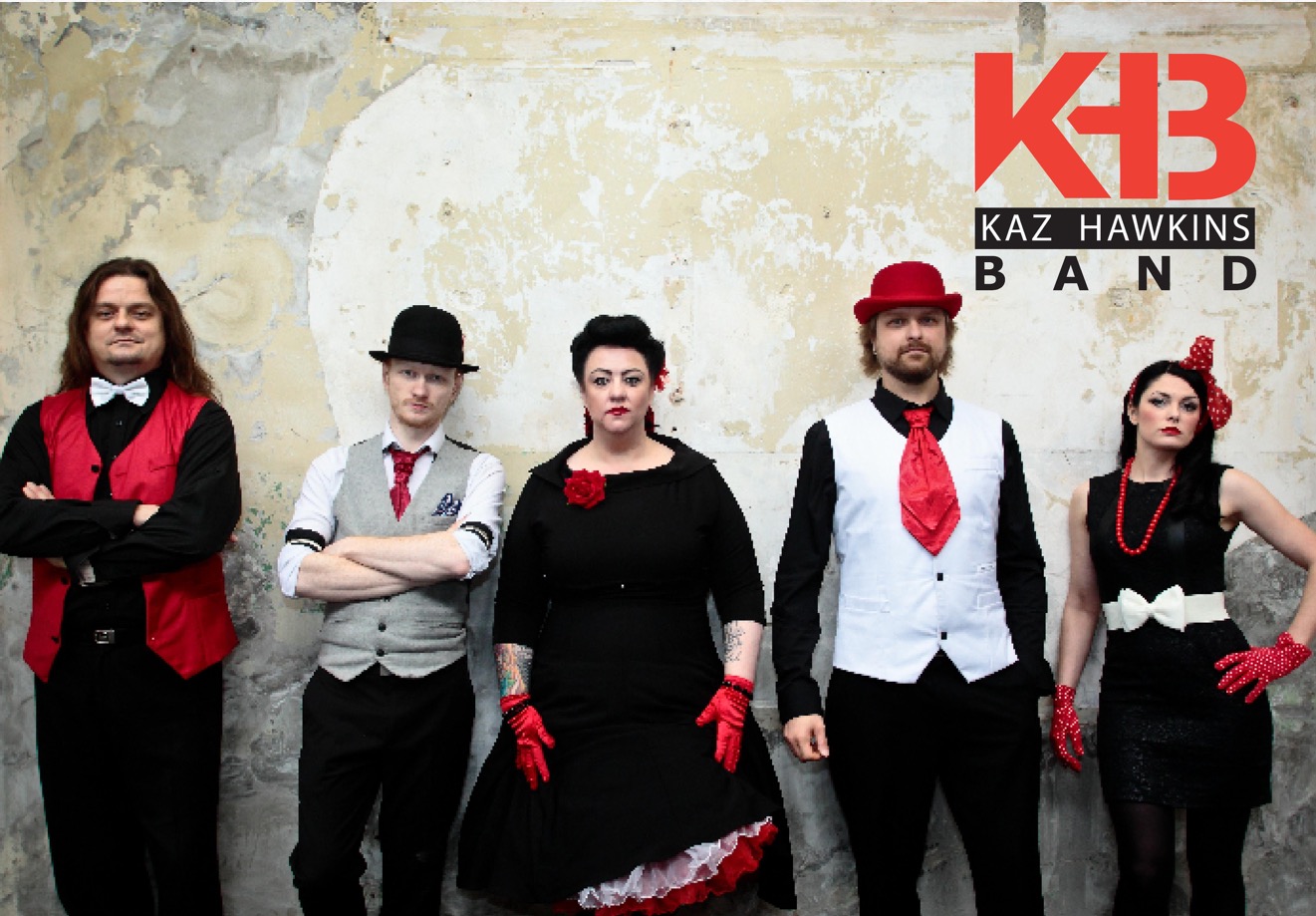 'Feelin Good' albums will be available for sale via the band's website after 28th May 2016.

@kazhawkins (Twitter)
Kaz Hawkins Band (Instagram)
Facebook 
YouTube