Meet Chris Antonik...
Hazel Butterfield
20 July 2016
While Chris was showing us Brits what he has to offer on his first UK Tour, I managed to catch up with him and find out everything you need to know (you know, like whether he's a cheese plate or pudding guy) about this deliciously talented Canadian Blues Singer/Songwriter.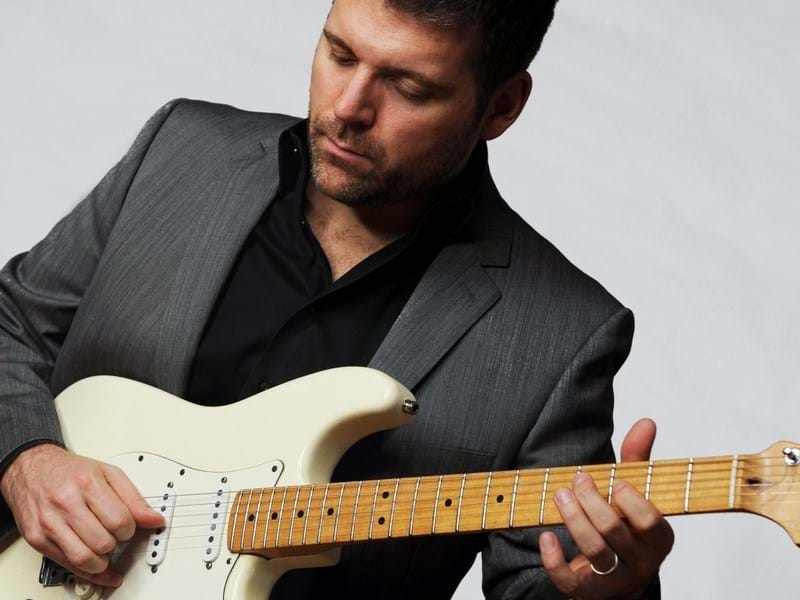 Let's cut to the chase.
What is your favourite track to play and why?
"Come from a good place" as its about being a parent and it's a great guitar vehicle.
Where did the inspiration come from for The King of Infidelity..?
This is a work of fiction, a short story about the moment one (hypothetically) admits to their partner that they have been unfaithful. It's not autobiographical but more an exploration of a moment. I wrote the music while one of my songwriting partners (Henry Lees in Canada) wrote the lyrics.
Is this your first trip to the UK? If not, where is your favourite area?
This is my first UK tour! I have loved all areas. Just great to see so many parts of the country!
You have been compared to Eric Clapton, but who would you want to play you in the movie of your life? Be as honest or as wishful as you like, we're not here to judge.
While I appreciate the comparisons to EC, I take it in stride and am humbled by it. No one is EC!
In terms of a movie, unsure I deserve that! But how about Ice T? Kidding. I dunno. Maybe go British? Daniel Radcliffe? Seriously, if the movie was made now, maybe Emory Cohen. I loved his work in "Brooklyn".
What was your career back-up plan?
Fortunately, I have other work at home that helps me pay bills outside of music. Toronto is expensive and I have children! So I have a nice platform to create the art I want to make.
Who would be your dream collaboration?
I hope don't feel this next question is too intrusive, but after dinner, do you choose the cheese plate or a sweet pudding?
Cheese plate!
What, so far, has been your career high and low? (Please don't say this interview as your low..)
Honestly, being able to expand my touring into the UK is a new high point. But before this, having Mike Mattison of the Tedeschi Trucks Band guest vocal on my last album.


We always play this, it's like date, marry, kill. But with alterations. Ok, Kanye West, Britney Spears and Lady Gaga are all in a room. You have to sing with one, be on a tour bus overnight with the other and the other has to be locked in a room with Donald Trump. Who's doing what and why?
Sing - Kanye. He's a great artist. I could lay down some serious guitar riffs.
Tour bus - lady gaga. Perhaps I could get some wardrobe ideas lol
Brittany - in the room with Donald. Maybe she could talk some sense into him.
If you don't get the chance to make it to one of his UK dates (see below), all you need to do is click on this YouTube clip for a full concert. How easy is that?!
More deets here: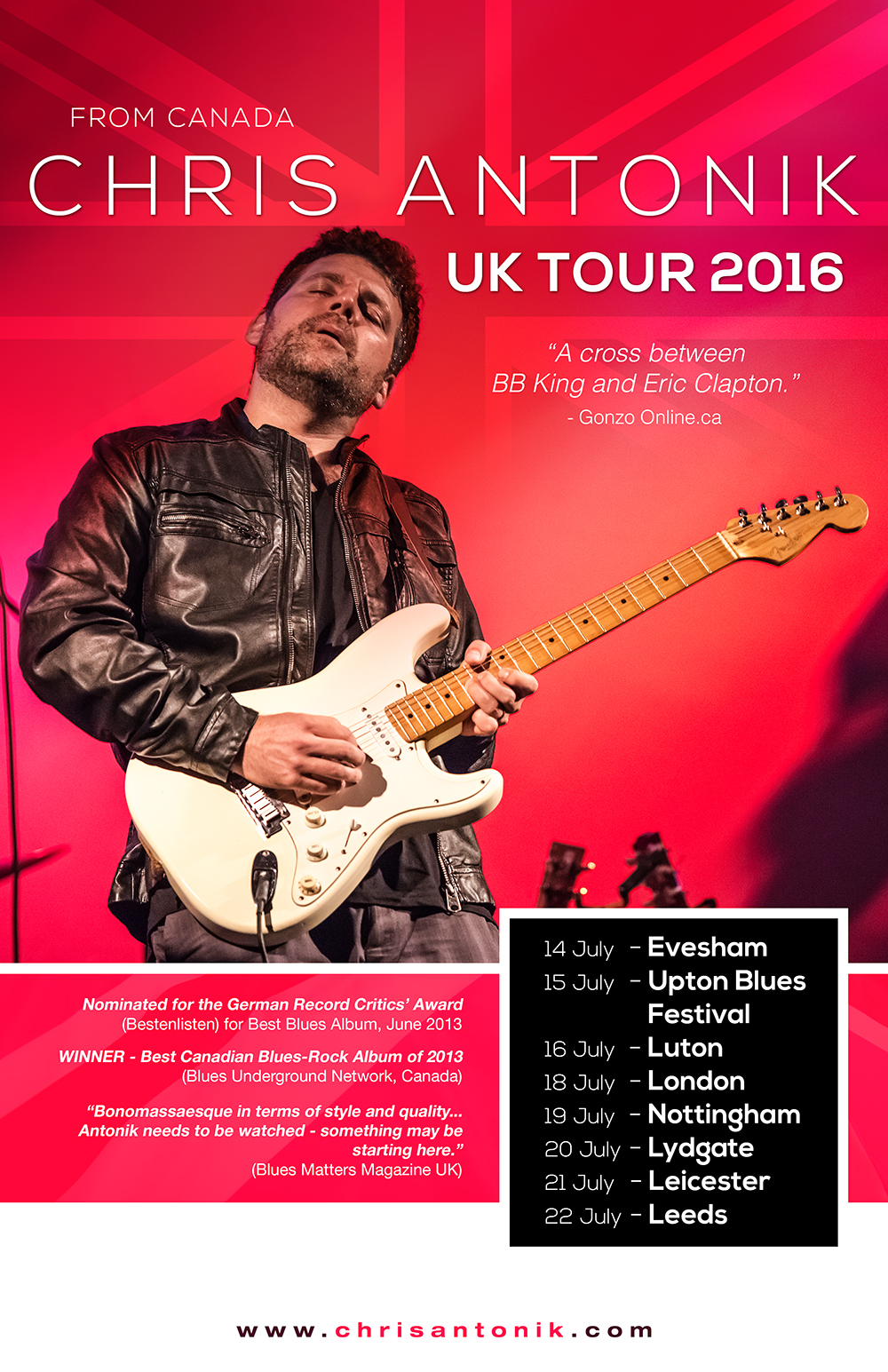 Buy on iTunes.