My latest beauty finds and long-time favourites still making the cut. Tried, tested, loved & made to look pretty in my bathroom.
Hazel Butterfield
20 January 2016
You may have gathered from my various other posts or from my ramblings on my show... I love a bargain. I also love my skin. I've cleansed, toned and moisturised since I was 12 and since the serum takeover (10 years ago-ish) I haven't gone without one of those little beauts either. I lather my body in lotion at least once a day and make my own body scrubs.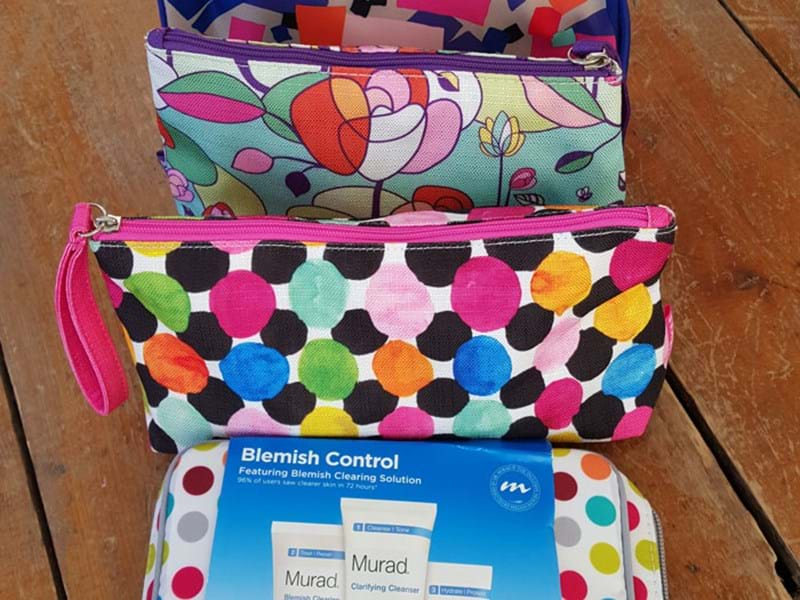 Up until a few years ago I have always found it hard to justify going for the £30-40+ products. I was brought up to be relatively frugal (albeit to love a deal). When No.7 launched its Protect & Perfect range that had been clinically proven to work, more so than the more elite and expensive brands, not only was that an excusable price (at £18.50) but more often than not you could get 3 for 2 or the duh duh duh... GWP. Bargain, right?! Gift with purchase, I've since become addicted to this way of shopping - more on this later.

However, pigmentation has been my Achilles heel. The more 'mature' (yeah right) I got the more I had to address it and be proactive. Researching and testing products from all over the place. Chemists give you samples to try out, the discount websites pick up on your searches and offer supposedly ideal products at at whopping 79% discount, so they must be a bargain. This is rarely the case and the products seldom turned out to be as amazing as the original price tag professed, always Google the real price first. You live and learn. So I started to read real reviews on the pigmentation products, for example Clinique, then wait for a GWP deal to come up. This way you feel like you're really getting your money's worth. Boom.

These little 'slightly bigger' than sample size products became my staple holiday bag products and it took me (probably a bit longer than it should) some time to realise that my skin looking better after a holiday was not down to the sun exposure and late nights drinking, it was down to using better bloody products! Combine my thrill of bagging a bargain or at least managing to convince myself of such with my 'need' for better products and Hazel has a new addiction.

Let's start with Murad at murad.co.uk I'm a huge fan of Instyle and Marie Claire and always read their recommendations but I zone out when they wax lyrical about products over £60. But they started to have deals on Murad where you get a goody bag worth £60 with any purchase. I'm in. Cheapest cleanser, done. Then I get more offers through, spend £60 and receive a £115 gift set. I think you see where this is going, anyone would think this was an intentional marketing plan. But my skin transformed, their Vitamin C range and their blemish stick for those shitty times of the month, just undeniably worked. As for the Insta-blur, the texture is addictive but I can even get away with no make-up on some days now (I may look horrendous but I still do it, ha ha) with this little cherub.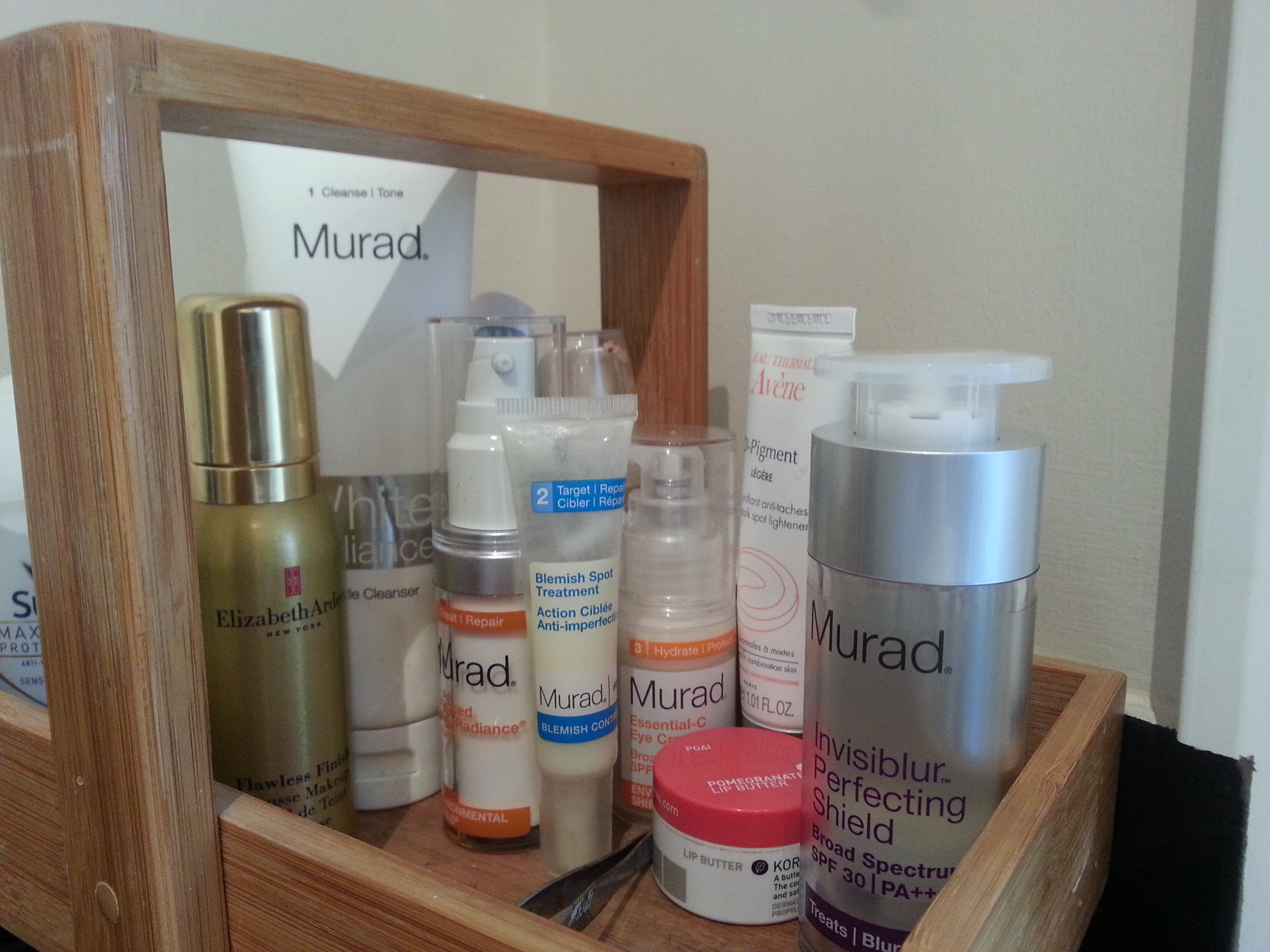 Clinique is always a firm favourite, their Moisture Surge and Custom Repair Serum are brilliant.

Avene's D-Pigment Dark Spot Corrector

As for Elizabeth Arden's 8 hour cream, even my kids reach for it when they've got chapped lips/chin.

I'm a huge fan of mixing up your skincare at least every few months to try new products and to revitalise your skin, make sure it doesn't get to used to a product or become immune to its properties.

So..... When I got the M&S beauty product advent calendar. Get this, worth £200 but because I spent I think it was £40-50 on beauty products (Christmas presents) I could buy it for £25. Sold to the product fiend hiding behind her credit card. It. Was. Amazing. I was like an excitable child every day in December and no I didn't cheat and look before my allocated day! Ok, so products in this gem included Cowshed, OPI, Crabtree & Evelyn, Rodial, Neals Yard, L'Occitane, REN, Ritual, Phillip Kingsly, Mio, Burts Bees, Filorga, Swell, Percy Reed and loads more. Not any of the poncy sizes either. So this gave me a delicious and welcomed chance to try some cracking products at a time of the year when your skin needs some extra TLC. Some of these calendar's are on sale on eBay still. My favourites...

PIXI Glow Tonic - I am loving this, it is refreshing but any marks from blemishes are disappearing and my skin is looking brighter.

M&S's own Pure Grape Formula face moisturiser. They really are coming up with some good in house products.

Ritual Cherry Blossom Foaming wash was just so lush. A real treat.

Finally, No.7 Airbrush Away Foundation. Tried it, bought it, love it. You don't need a primer and it feels so smooth. The boots lady did a free colour match test and got it bang on. It's a bit cheaper on Amazon.

I'm not sponsored by these brands I just like sharing genuine advice and information on my own real experience.