My featured artist of the week: Brian Royer. THE Breakfast Presenter aka @Royerism @FM1FMRadio.
Hazel Butterfield
15 January 2016
Some of you may already know Brian Royer and his ever popular show weekdays 7-10am. But I decided to find out more, who's the guy behind the mike? I was lucky enough to have a chat with him over tea and biscuits (Tea Pigs and Oreo Crunch) in a Top Secret location ( I could tell you but then where's the mystery?).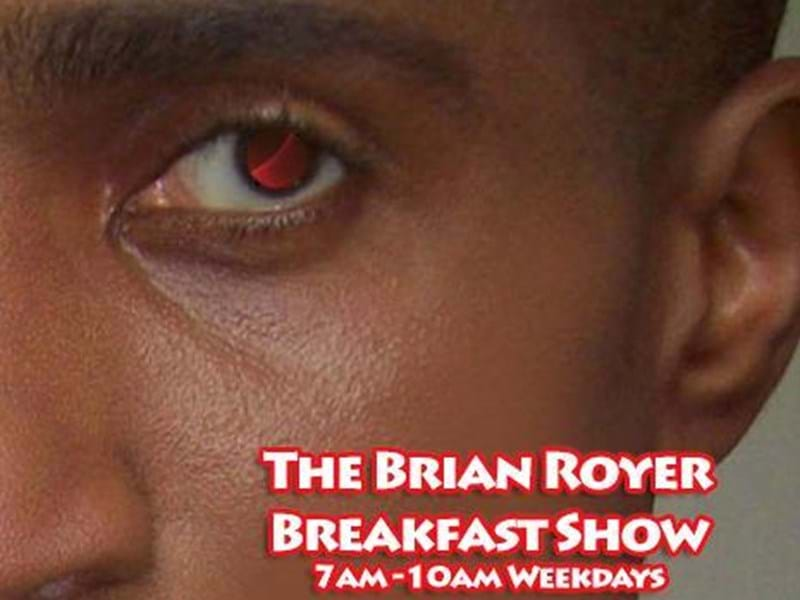 So here goes:
H: Brian my little angel, tell us all how you got in to presenting?
B: Well I started out doing The Great Ormand Street radio show and I remember the song 'Do the Bartman'!
H: A timeless classic indeed. (If you do not know this song, you need to get on Google)
H: Where were you before fm1fm.com?
B: Presenting corporate videos and working in the music industry.
H: What is your favourite part of doing the breakfast show?
B: The interaction between twitter and the show, we have a great set of fans who get involved on many levels from all over the world.
H: Obviously, starting at 7am you get up pretty early to entertain us, bless you. I'm guessing it is as much as a pleasure as a chore, but is there anything else that could be classed as nit one of the finest parts of being a breakfast presenter?
B: Nooooo, I'm an early riser anyways.
(There was a cheeky remark here but I'll let your imagination run wild...)
FM1FM has over 110k on Twitter and 50k on Facebook - not bad right?
H: Any advice for anyone wanting to get into radio?
B: Its an amazing industry and I would recommend it to anyone who loves chatting and being creative. It opens so many doors. It's had work though.
H: Lets do a bit of quick fire questioning, are you ready?
B: Born ready.
H: Favourite song of all time?
B: Donald Fagen Babylon Sisters.
H: Dream guest on your show?
B: Rhianna.
H: Favourite sandwich filling?
B: Steak and beans ????
H: Classy! Fav London bar?
B: The Phesantry in Chelsea
H: Your coffee order?
B: 2 chai tea lattes.
H: Lets play a game of Marry, accidentally push in a puddle, have a tequila marathon with... We have Jennifer Lawrence, Katy Perry & Holly Willoughby.
B: Arrgghh this is hard. You choose!
H: Nope it's your life, take responsibility. (I helped a bit and we talked things through)
B: Marry Holly, push JLaw in a puddle and get drunk with Katy Perry.
H: Do you make sure your socks are kept in pairs?
B: Never hahahahahaha.
H: Tell us something we may not know about you.
B: I used to be singer and done backing vocals for Ruby Turner.
H: Finally, Brian, what can we look forward to from you over the next few months?
B: More morning madness.
H: Just what we want, thank you honey bunch.
B: You are more than welcome.

You can follow Brian @royerism on Twitter.
Listen to him at fm1fm.com Every weekday 7-10am