Don't be conned by websites offering too good to be true offers.
Hazel Butterfield
19 January 2016
All these websites, living social, gogroopie and wowcher are well and good but they are not always as good as they sound. I takes 2 seconds to put the product in to google/Amazon and see how much it really is in the open market. Not forgetting the cheeky little postage costs that can sting you.
Check this out that I received the other day. Wow... what a saving.. Right?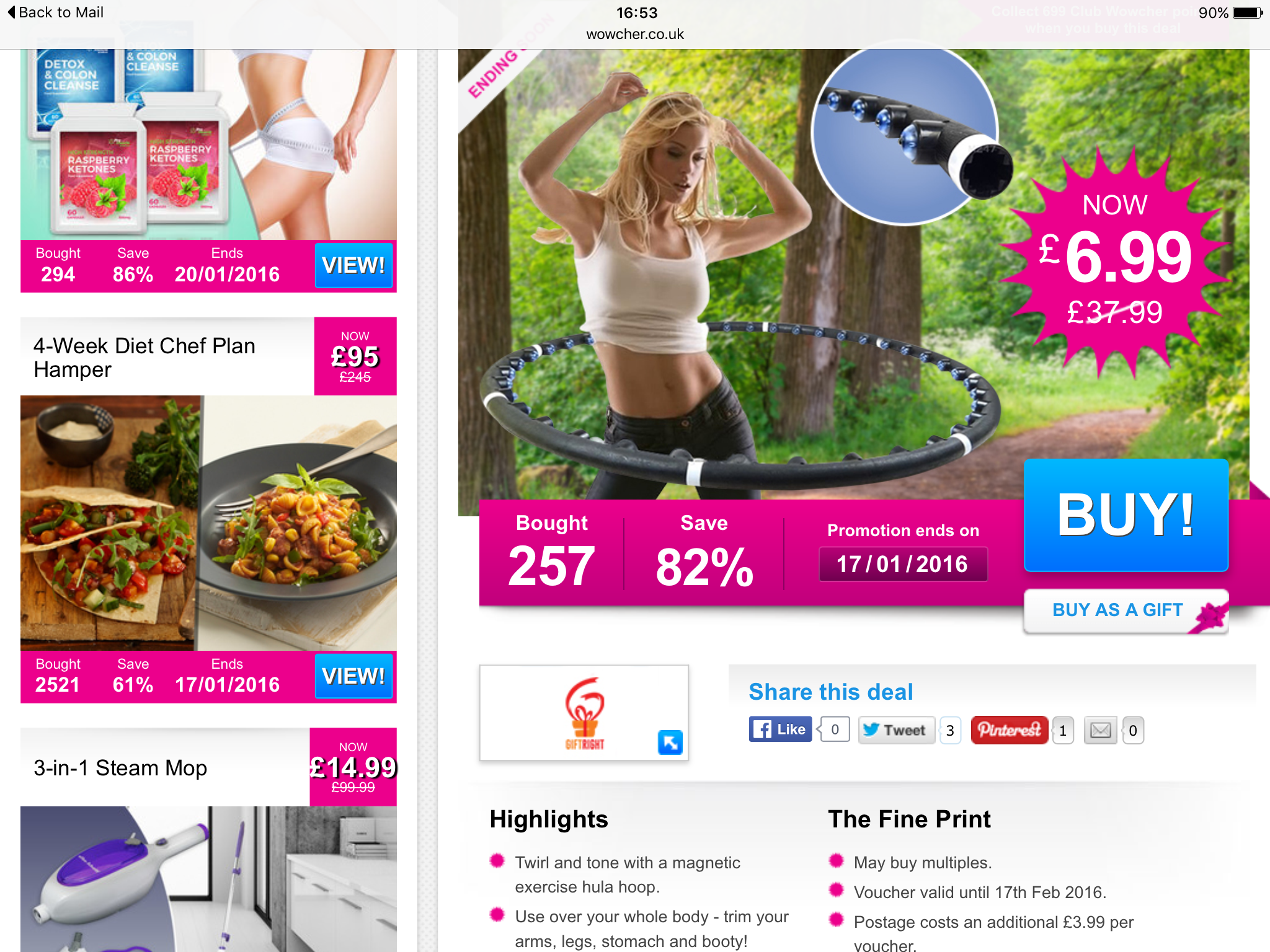 So then I checked it out Here.

So obviously, nope.
The same with the seemingly incredible dine out deals, cocktails and sharing plates at various places anywhere and everywhere. Most of them I've looked at, I've gone to the venues website and see that you can get the same by just going there independently and it will cost you no more. Apart from you don't have a time limit, you are not restricted to specific drinks or food and with these dels you quite often get restrictions on when it can be used to get you in at the dull times. Doesn't sound great, right?
Half the time, when they say the price it should be, what it really is the price they originally tried to sell it at. But failed. Because it was a shit version or an overpriced failed product.
Saying all of this, they do have a place. Some of the deals are absolute crackers.
On a little side note:
If you fancy joining a gym, get as many trials as possible, you can normally drag them out for a good month or two!!
Also, sign up for mailing lists for restaurants, especially around your birthday. Places like Pizza Express and ASK send you vouchers for free bottles of fizz on your next visit or money off vouchers. Yayness.
Shop wisely. Loveage.