My latest reads... Loved & Loathed - Feb 2016.
Hazel Butterfield
25 February 2016
A few months have past since my last list of recommendations and I have been dutifuly hammering my kindle to make sure I can recommend the best reads for you. I'm also happy to see that kindle editions on Amazon appear to be returning back to their original bargain price (or cheaper at least) rather than the ridiculous hike toward the latter end of 2015.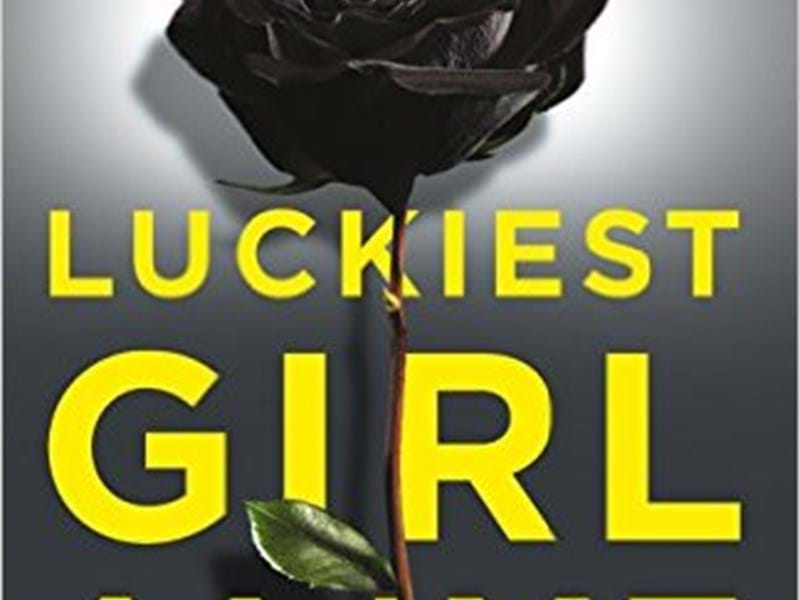 The Luckiest Girl Alive - Jessica Knoll


I found this book incredibly haunting. It took me a matter of days to read this and the only reason I put the book down sometimes was to get my head around the psychological elements. The resonance of her life and why she needs to be who she is now. To no longer be a victim. A power struggle of who we are, who we should be and who we need to be. Have you ever been driven by a need to prove people wrong or maybe just prove something to yourself? Then, there is the careful approach to 'the other side' of these ever increasing atrocities in US schools. Please read this.

The Unmumsy Mum  A collection of hysterical stories from the frontline of parenting
I got bored at page 5. Yes the stories are funny, but kids are funny. The hilarity in such occasions as described in this book, in my view, comes from telling the story and having a personal knowledge of the victim or perpetrator. Bore off. I found The Daily Mail more of a challenging read.
The Lady In The Van - Alan Bennett
A true story, which I always appreciate and told without any sensationalism. I think it helped that I'm already a fan of Alan Bennett and had the picture in my head of Maggie Smith as Miss Shepherd. I like eccentricities, the world is full of dull people. It was a quick and easy read at only 113 pages. It's not going to rock your world but I hope it leaves a little smile on your face, it was a sweet read.
For Richer, For Poorer - A Jessica Daniels Novel. Book 10. Kerry Wilkinson.
Yes I've read the proceeding 9 and I loved them too. It's got a feel of Scott & Bailey to it, which I find intriguing and entertaining. The dysfunctional and stubborn female figure that has so much passion for what she does. Fallible and relentless in getting the job done. The books are so easy to read, but 10 down now and I know/expect the last 20% (yes not pages) to jiggle the whole plot about and throw a shocking curve ball in the final chapter. It didn't disappoint me other than I now feel bereft. God knows when the next one will be out...
Anything by David Walliams - Not the infant ones (although I haven't read them and they may be amazing), but these: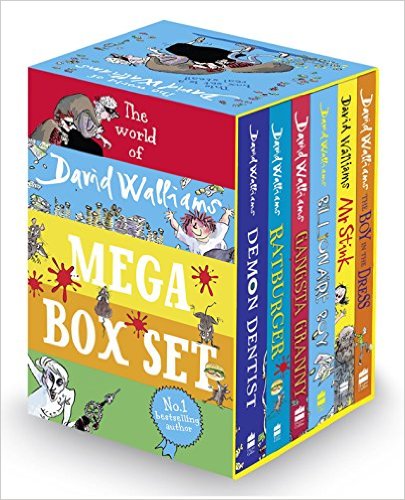 Quite frankly, they are brilliant. Whether you read them with your children or read them on your own, I doubt you will be left unimpressed. He is funny, thought provoking, creative, rude, daring and bonkers. They are a pure delight to read, the only downside being that they are finished in a matter of days. So, we have Demon Dentist, Awful Auntie, Billionaire Boy, Boy in the Dress, Ratburger, Mr Stink and Gangsta Granny. I love them all for different reasons, but if I had to choose I'd say Gangsta Granny was my favourite but Demon Dentist 'affected' me the most, you've got to read it to see why. Regardless of the tricky subjects Walliams' covers, my kids adore them all, I think he is a genius.
Buy them here.
http://www.amazon.co.uk/gp/product/0008168490/ref=as_li_qf_sp_asin_il_tl?ie=UTF8&camp=1634&creative=6738&creativeASIN=0008168490&linkCode=as2&tag=hazelbutte-21

I do like the idea that via Amazon you can sample a book before you buy. You know within the first 20 pages as to whether you want to invest time in a book, this way you don't feel compelled to read something that doesn't float your boat because you've shelled out a whopping £6.99 for it!
View my last recommendations here.