Dr Ping Wu - My hidden gem. A true expert in Traditional Chinese Medicine.
Hazel Butterfield
28 February 2016
Chinese Medicine has been practised for over 2000 years and uses a variety of methods from acupuncture, massage, herbal teas and intuitive treatments. As with any profession, some are better than other and Dr Wu and his 27 years of worldwide experience, is at the top of his game.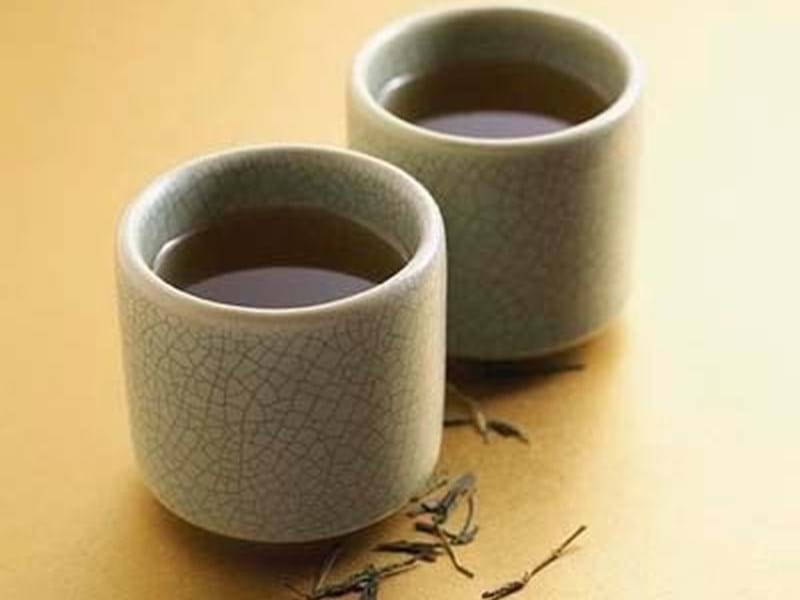 Traditional Chinese Medicine (TCM )
I have a notoriously bad back due to a plethora of reasons; an extra long back, poor posture, working in front of a computer and kids... It is due to this that I have being seeing Dr Wu for the odd 15 minute chair massage every few months for over 10 years and acupuncture when there is something more specific needing to be targeted. I've got used to not needing to tell him what's wrong, he can tell within the first minute or so if my treatment, he just gets on with it.
Now, recently he exceeded what we're already very high expectations. I managed to sprain my back and right arm in an accident and after 3 weeks of trying to give it time to heal naturally (well co-drydamol and just not using it), I gave in. Instead of hitting the physio which could potentially be lengthy and costly, I popped along to Dr Wu and showed him my movement capability. Within 5 minutes, he was working a pressure point in my lower left calf and asking me to move my right arm in all the directions previously not possible. Wary but obediently, I did. He kept the pressure on and I had full movement - I was dumbfounded. I walked away with a ridiculously lower amount of pain and the full movement intact. That was a whole 15 minutes.
I'm aware of his many other cases where he has exemplified his genius but I was keen to find out more. Check out this article below: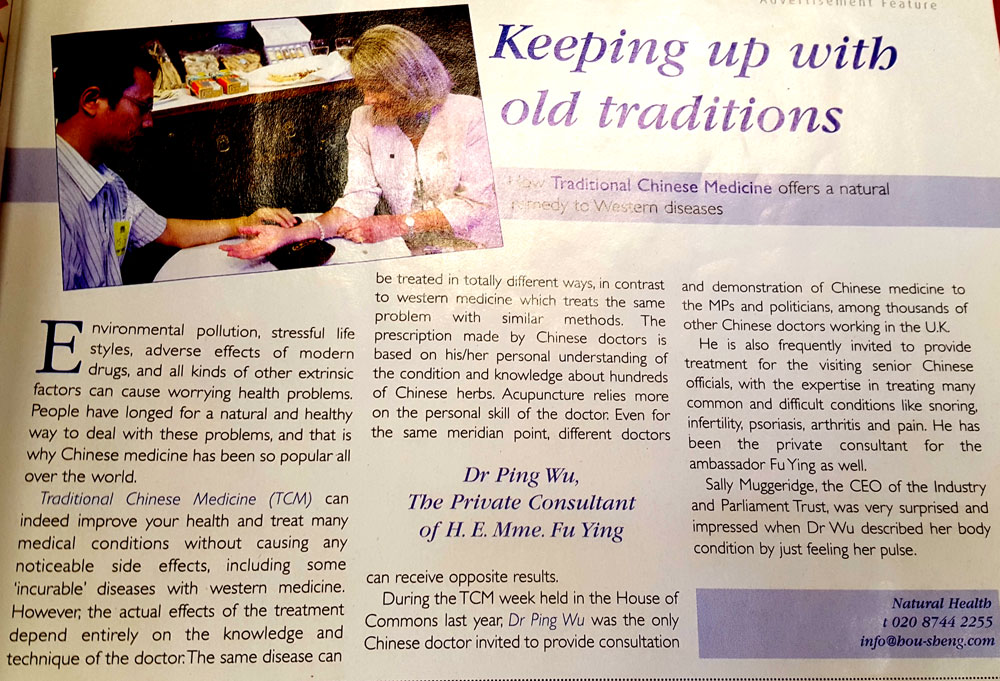 Tucked away in his unassuming South West London clinic, you would never know just how bloody good he is. As this article shows he is highly regarded and yet he hasn't succumbed to the extortionate Harley Street prices.
What he tells me is one of his greatest and proudest achievements, is a boy who came to him years ago, who after months in hospital following an accident, many operations, physio etc.. He was still unable to walk and doctors had told him that sad news that he would never again. He visits Dr Wu, granted it was not a 15 minute session but this boy was walking within 12 treatments using a 'whole of the body' approach.
Do not underestimate Chinese Medicine.
You can find Dr Wu at www.hou-sheng.com or 0208 7442255.