Triathlon - here I come!
Hazel Butterfield
19 December 2016
Set in the unbelievably incredible grounds of Blenheim Palace and for the even more worthy charity Bloodwise. Come June I will be taking part with my band of sisters.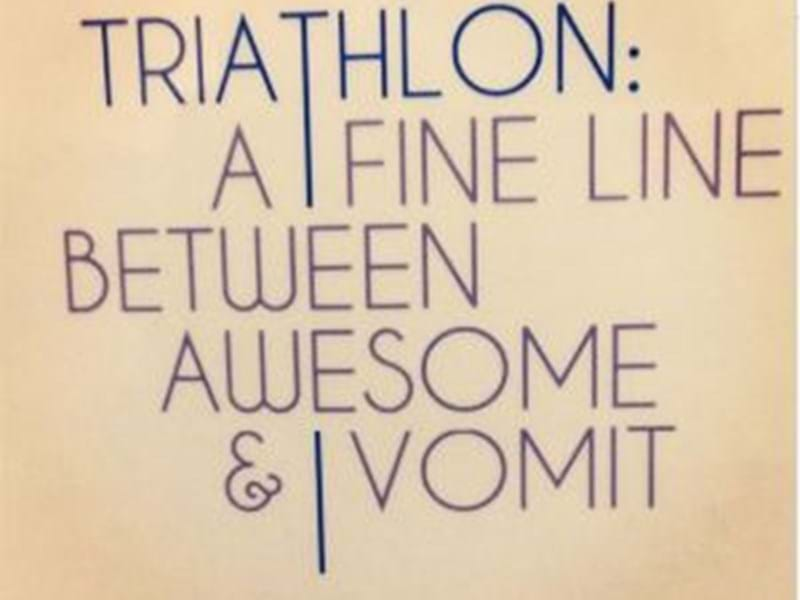 How on earth did this come about? I hate this kind of hardcore tomfoolery... Well, it was a playground thing. Due to my tendency to wear a gym kit for school drop off to avoid having to put makeup on or think about an actual 'clean' outfit, some assumed I was athletic. Ha ha ha ha... Oh crap it's backfired. It was supposed to be a tactical move, say yes and then I don't get pestered for the next 7 months then back-out later (or maybe she would forget). Then she started getting a team of us together, crap. The registration time came about and I forgot that I wasn't that keen on the idea. So here I am, doing a Triathlon.
I may have plenty of time to get my bottom in gear, so you think. But, indeed, we had to sign up as soon as the places were released. People are more than keen to get involved in such a good event. So we did and now may the training commence.
For those of you following me on Twitter, you may have spotted tweets congratulating myself on doing various separate elements here, there and everywhere. "What about doing all of it together Hazel to see how you do?" Move on... "I'm doing well, I'm totally smashing it, in my own sweet time". I'm confident I can do it in under a day. Although my plan isn't to get my money's worth out of my registration fee by stretching it out. Then I find out one of them has already smashed it in a practice run. You (you know who you are) have ruined my feeling of thinking I'm doing well or enough. In an appalling guise of comaraderie I enquired at the completion time. Shit. I made a mental note to lace her Pornstar Martini's with lard. I'm joking. Shut up, I am.
I do love a healthy dollop of competition.
What a great 800m swim @HamptonPool #triathalontraining for my @BlenheimTri #2017 #SunnyNovember #SmashedIt

— Hazel Butterfield (@nuttybutty) November 16, 2016
So what is involved?
We kick off with a 750m open water swim, then get on our bikes to them breeze through 19.8km then finish off with a 5.4k run. Bing. Bang. Bosh.
Fundraising ideas

There are lots of different ways in which I will be raising dosh and not just the obligatory plea's at the end of this blog BELOW!!! I will be doing... jumble sales, hosting a little shindig at my gaff to get my friends tipsy and then ask them to part with their money. As well as happily trading playing (clean) tracks on my show @FM1FMRadio in return for donations! Please contact me for further details.
Bloodwise is such an wonderful charity, please do have a look and see what we're working hard to support. Also, a huge Good Luck to everyone else taking part!
Me trying to figure out running.
Hazel Butterfield is fundraising for Bloodwise (formerly Leukaemia and Lymphoma Research). Pls Donate to Here -
https://t.co/IfmFVbYvsg

— Hazel Butterfield (@nuttybutty) December 6, 2016