Steve Young - A Rising Star in UK Country Music
Hazel Butterfield
14 April 2016
TimeOut London has branded him one of the UK's rising stars in UK Country, he's been in the business writing, supporting, teaching and now his debut album is almost here (27th May). Exciting times for our Mr Young.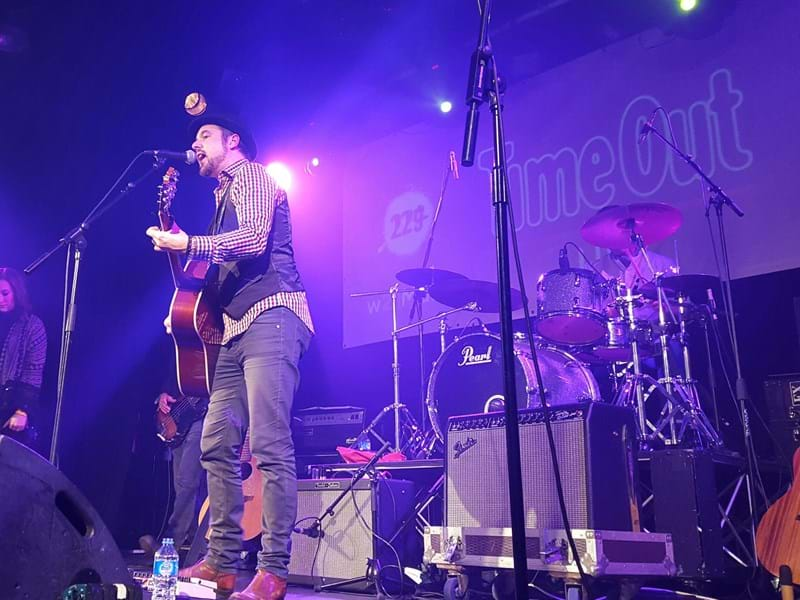 We've had him in the studio before at Radio FM1FM and seen him on stage in action. The country scene has a fun a dedicated following. So I decided to find out a little bit more about him for you lot. Here goes:

Your album is to be released in May, what else have you got planned for the year that you're looking forward to?
My album has kind of taken over my life so the rest of the year seems like a hazy daydream. Hopefully the album and video for "Back To Mine' will get things moving so I can start playing more live shows. I've just started working with Sonnet Music Ltd who have a great roster and have already confirmed to support Jess & The Bandits at Bush Hall on April 29th.
Favourite song of all time?
Pink Floyd - Shine On You Crazy Diamond….. goosebumps….shudder….etc…
Name the 3 woman you'd like in the conundrum Marry, Date, Push in a puddle...
Marry - Meryl Streep (Circa - Deerhunter) or maybe the blonde one from Abba. Date - Scarlett Johansson, Push in a puddle - ANYONE from Kardashians or Millionaire Housewives.
Favourite song on the album?
I'm going to have to go with 'Nurture'.
You crowd funded your album with great success and chose the Charity, Crisis UK, to also benefit from donations that exceeded your target. Tell us about why you specifically chose Crisis UK.
A few years ago I responded to their Christmas campaign. It's not always good to give money to a nameless, faceless charity but this idea of paying for Xmas Dinner and a room for the night is a really good idea and its instant. I do it every year.
Ok, You receive £10,000 in a random giveaway but you have to spend it in 2 hours, what's it going on?
Pay my debts.
Who would you like to have as a support act?
Eric Clapton and then make sure he goes on after somehow...
What is your career highlight so far?
Touring with Darren Hayes and playing venues like The Royal Albert Hall & Wembley Arena.
Lastly, but most importantly, what's your favourite biscuit?
Fox's chunky choc cookie (blue packet).
Well, I think I've covered everything you need to know!? Before I do, here are a few snippets of the TimeOut gig in London and live performance in the FM1FM studio...
The important bits:
Get his album here: iTunes
or pre-order here: PledgeMusic.com
Follow him here: @steveyounguk
Find out more here: steveyoung.com
Listen now, here: Soundcloud