"You only live once, but if you do it right, once is enough." ― Mae West
Hazel Butterfield
21 May 2020
Well, the lethargy may have set in during this pandemic but reading is one thing that is alive and kicking. If only I could exercise with as much enthusiasm.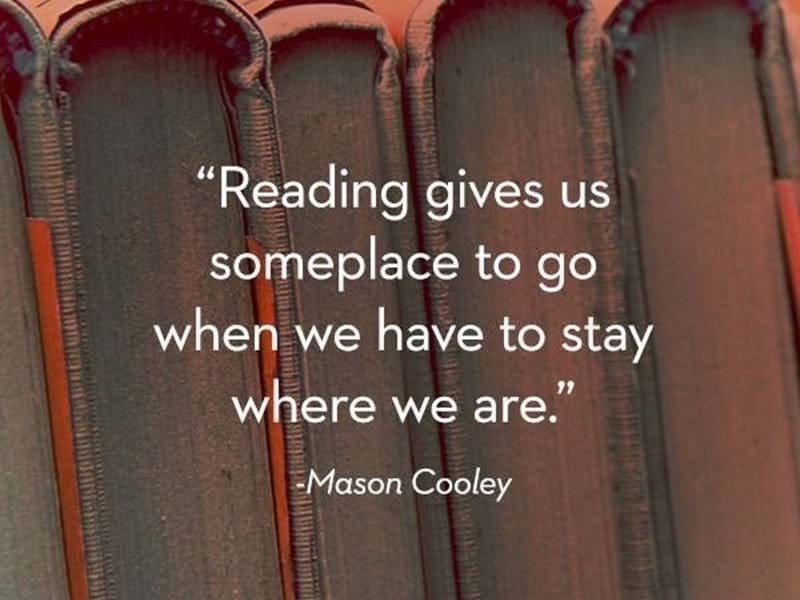 So Lucky - Dawn O'Porter
This book was recommended to me by a friend who knows me very well and it was on point. How we judge our own behaviour, our biggest critics are often ourselves, how consumed we get with other people's perceived life and circumstances.
We shouldn't have to share our innermost fears and heartaches to be understood and yet the trade off is being judged unfairly. It doesn't seem fair does it? Life isn't, but we can choose to be less judgemental and more kind, that applies to ourselves and to others...
A multifaceted story that beautifully exemplifies the fragile and changeable nature of life. Next up, Cows also by Dawn O'Porter.

How to Be Comfortable With Being Uncomfortable - Ben Aldridge
My favourite line in his book is "You are what you consume". Do you embrace life or do you sit back and let it happen around you, determining who you are and what your limits are? To keep on learning and to face fears and perceived limitations head on, is addictively empowering. When Ben faced crippling anxieties that started to limit his life and his ability to live it, something needed to change to help him be coaxed out of this debilitating mindset. Positivity breeds positivity. Try Ben's ideas of devise your own challenges. We are all individuals, create goals that help you to live your best life, get a friend who knows you well to help you. It's never easy, but the best things often aren't.
More details on Ben here.
Listen to our WomensRadioStation.com interview here:
(Unfortunately we recorded this in lockdown when I was beholden to the wonderfully unpredictable nature of WiFi!)
I Laughed, I Cried - Viv Groskop
100 comedy gigs in 100 nights. A challenge, a fast tracked way to figuring out whether being a comedian was a viable option for Viv. Something bonkers and a big 'Up Yours'  to anyone that thinks age, family and a 'day job' are barriers to trying something new, no matter how tricky it may be!
Viv, takes us on a journey of each of the 100 gigs in the challenge, the fails, the highs, the strains of temporary family abandonment... The challenge itself isn't just simply doing 100 gigs, it's the logistics, finding where to perform, getting there without robbing the bank and trying not to overdose on Diet Coke. And yet so poignantly, why not to eat the lemon muffins left abandoned by a microphone. Life lessons.

Death Of A Painter - Matthew Ross
A whodunnit with a tradesmen slant. If you've ever had dealings with painters/sparky's/brickies etc, this book will ring a bell (maybe slightly less murderous and violent or not, but I'm not judging). If you have family in the trade, it'll be like going home.
Mark Poynter the affable type that knows everyone, is trying to stay on the right side of doing the right thing while happening to find himself embroiled in everything whether he knows it or likes it. Luckily he's got the gift of the gab (well, sarcasm) and can take a good kicking. All in the name of trying to achieve an honest days work. Ahem.
Deliciously unpredictable, a great debut and I'm looking forward to the next ones in the series.
Listen to my interview with Matt Ross on Women's Radio Station w/c 25th May daily at 5pm here.

More book blogs: