How will we adjust to a new life and what compromises should we be making?
Hazel Butterfield
10 June 2020
To call the last few months a rollercoaster would be idiomatic and lazy. So I won't.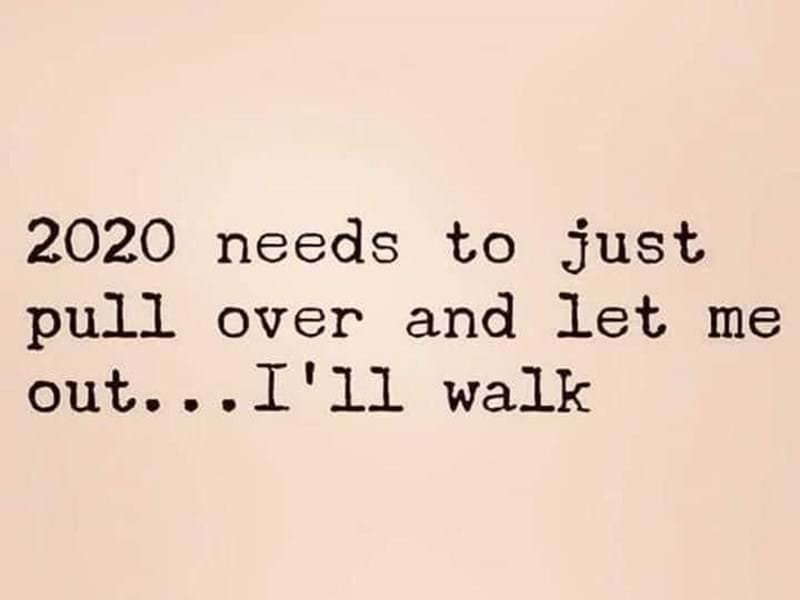 We witnessed other countries close their borders and hearing about their horrific death rates in other countries, we went from incredulity and yet a semblance of feeling safe in the UK ("it's just the flu") to "What, we might go into lockdown too?". Mass buying and the toilet roll memes seem like an age away looking back now. A matter of weeks later and the announcement comes, Boris announces 3 weeks of lockdown (it could be more). How incredible 3 weeks sounded then. 11 weeks later...
We have followed the stages together through social media, various parodies, memes, Houseparty and various unrelenting WhatsApp groups. It has been all consuming, it needed to be if you weren't a Key Worker.
There has been an incomprehensible disparity in all of our experiences, whether we have been able to talk about it or not. Finances, risks, vulnerabilities and our mental wellbeing just to name a few. And yet so many of us followed the similar pattern of:
Manic Cleaning - I cleaned my under sink cupboard (3 times) and unblocked my own washing machine.
Survivors Guilt - What about women (and their children) in refuges? People in abusive households. Those not eligible for financial help. Those who live on their own. Families of NHS workers. I know this list could go on tirelessly.
Lethargy - Some of my WhatsApp FaceTime calls focused on who was the most disgusting, cleanliness wise. Joe Wicks, I'm sure you were great.
Nightmares/Crazy Dreams - Some were so incredibly messed up, realistic and yet riddled with anxiety and an overactive imagination. Even worse than cheese dreams mixed with Espresso Martinis. 
Zoom Call Fails - Juggling homeschooling, pets, toddlers, our work colleagues seeing our homes. Let's be honest, the main reason we loved TikTok and various home concerts was purely to snoop on people's homes. I got addicted to doing Youtube videos to help rid me of my double chin from having to see my ugly mug so often.
Fear of returning to the rat race - I can't imagine getting on a crowded tube/train where you're so close to the person in front of you that you know what they had for breakfast. I was actually quite uneasy about walking straight into a shop the other day without the entrance being managed. What is this, a free for all?! Oh and getting dressed and out of the house at a 'pre-lockdown' normal time? Some of us quite liked being at home more with the kids/dog/budgie, can we stay working at home more?

Anger - They're too close. They're flaunting the rules. Why won't people treat Lockdown with the same veracity as me? Why didn't the government act sooner? Why can't I get a simple answer? My local pet groomers was trolled on social media for opening when she was well within the rules, by other pet groomers!


Then there are the words we have learnt to get tired of: Unprecedented, New Normal, Self Isolation, Furlough, Cummings.


So how will we adjust to a post lockdown world?
Humility and kindness. We can make different choices and still be a supportive community. We can learn and evolve in our understanding of other people's issues, vulnerabilities and constraints. Utilise common sense and patience were possible. Put your family and loved ones first and let others do the same.