Amazing pigmentation treatments to try right now
Hazel Butterfield
18 July 2019
There are so many fads, old wives tales and 'miracle cures' and I've tried most of them! Baking soda, apple cider vinegar, salicylic acid, high-end brands, red light therapy and wish power.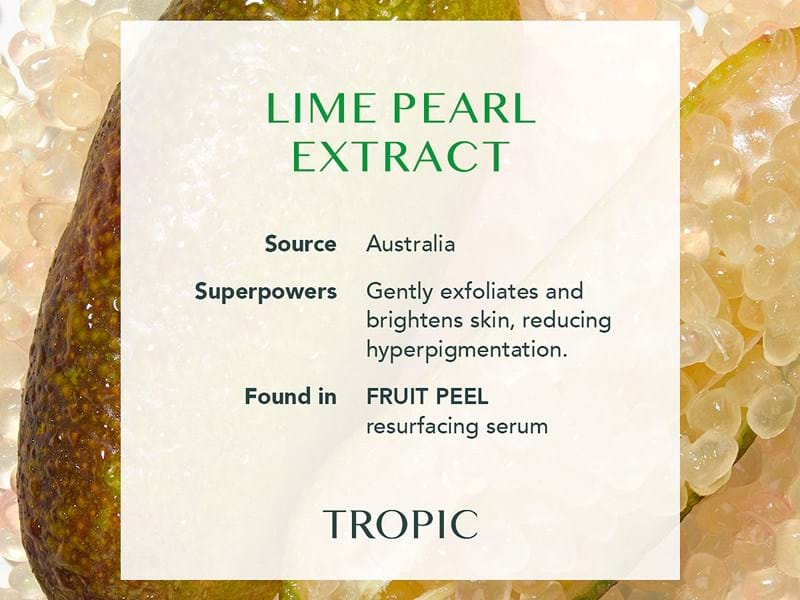 I'm almost certain mine is predominantly due to sun exposure, I do wear sunscreen everyday with a minimum of 30spf and 50spf on hotter days/when on my holibobs. But, some of the damage was already done before I knew what it was and how it was caused. So now my pigmentation treatment is focused on prevention and trying to undo what damage had previously been done.
What is hyperpigmentation?
Hyperpigmentation is a condition that causes the skin to darken. It can occur in small patches, cover large areas, or affect the entire body. This condition usually isn't harmful, but it can be a symptom of another medical condition.
There are several types of hyperpigmentation:
Melasma

 is believed to be caused by hormonal changes and develops during pregnancy. Areas of hyperpigmentation can appear on any area of the body. They appear most commonly on the abdomen and face.

Sunspots

, also called liver spots or solar lentigines, are common. They're related to excess sun exposure over time. Generally, they appear as spots of hyperpigmentation on areas exposed to the sun, like the hands and face.

Post-inflammatory hyperpigmentation

 is a result of an 

injury

 to the skin.
(https://www.healthline.com/symptom/increased-skin-pigmentation)
Pigmentation, sun-spots, acne scarring and rosacea all can be treated with similar ingredients and one of my favourites (and most effective) is FRUIT PEEL RESURFACING SERUM.
Do you know what gives Fruit Peel Resurfacing Serum its brightening, radiance-boosting properties? Derived from the Australian finger lime, lime pearl extract is naturally rich in Alpha Hydroxy Acid which gently exfoliates and resurfaces the skin to reveal a more youthful-looking complexion overnight.
£42 | 30ml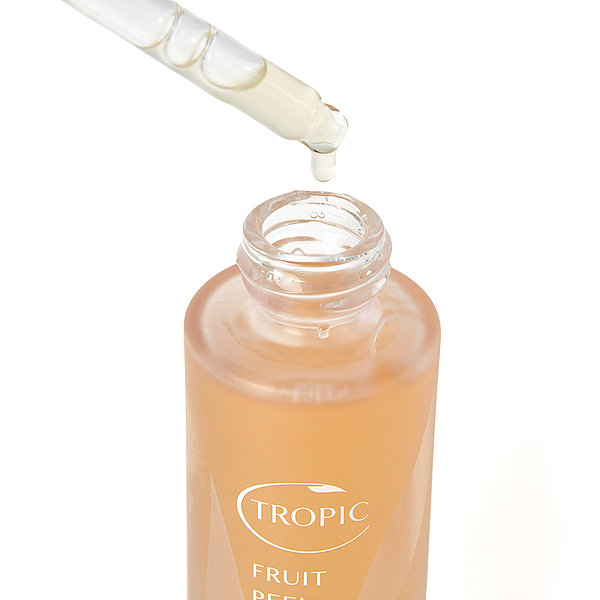 A great complimenting product within this range is SUPER GREENS NUTRIENT BOOST OIL. A shot of healthy greens that boosts your skin's natural defences and nutrient levels, for a bright, healthy-looking complexion that's full of vitality. Massage 3-6 drops into your face and neck in upward, circular motions for at least 1 minute, allowing the vitamins and antioxidants to soak into the deeper layers of your skin.
£42 | 30ml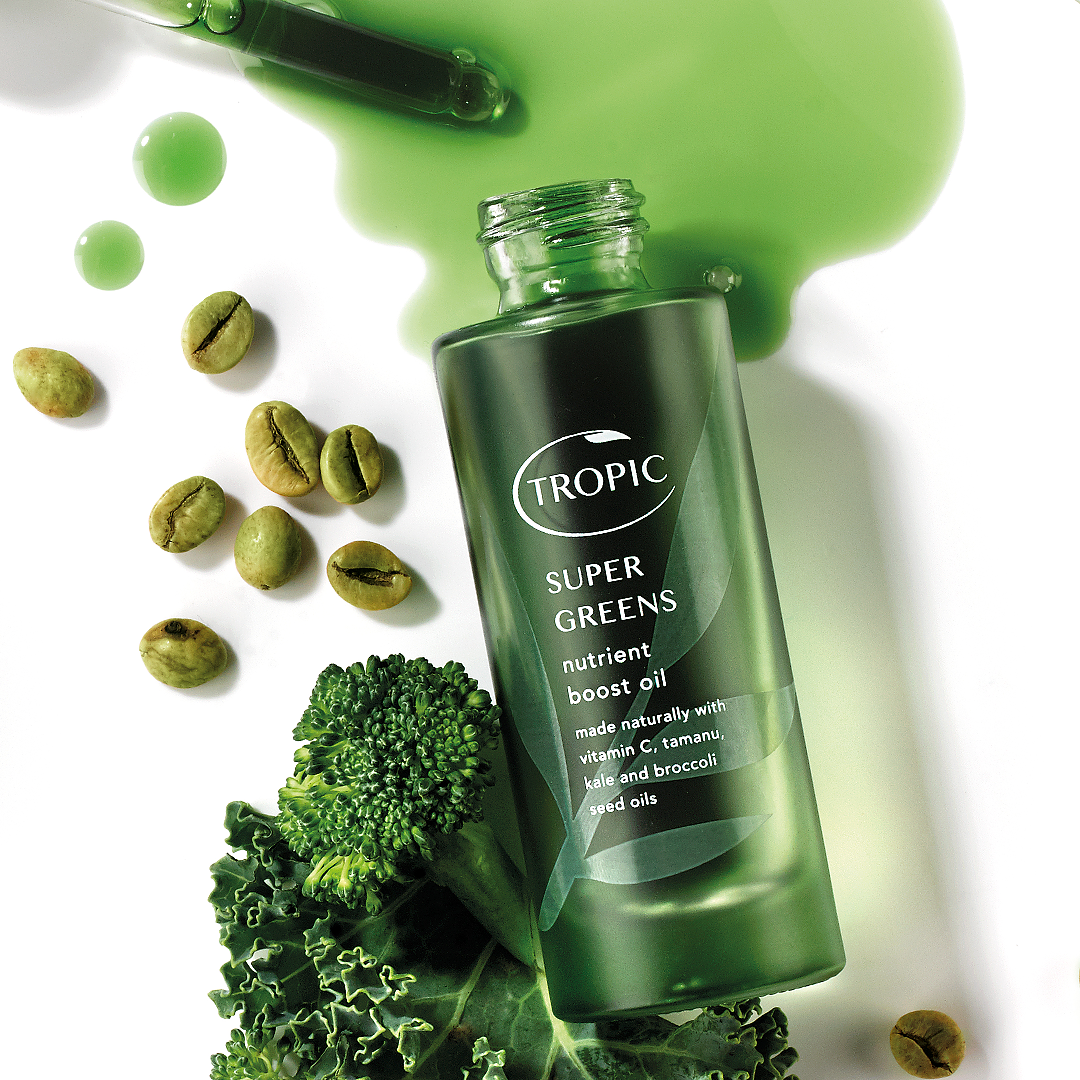 An all round dream product that they even struggle to keep in stock is the TAMANU HEALING BALM ALL-IN-ONE SKIN SAVIOUR.
£32 | 60ml
CLEAR SKIN BLEMISH-FIGHTING MASK
A spot-busting mask to control sebum levels and prevent breakouts. A thick, smooth, green clay mask. The green colour of this mask comes from the green clay, spirulina extract and chlorophyll.
Aromas of lime and rosemary essential oils. A very healthy, green smell due to the plant actives. 100% NATURALLY DERIVED - FRESHLY MADE IN THEIR SURREY BEAUTY KITCHEN
£20 | 50ml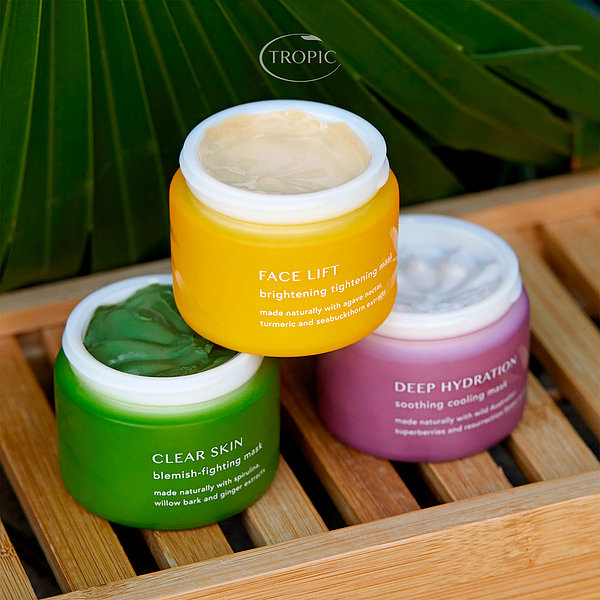 and finally...
FACE SMOOTH BRIGHTENING POLISH
A skincare staple that provides deep exfoliation to remove rough areas of dry skin, leaving you with an instantly fresh, soft and brighter looking complexion.
£15 | 100ml
Contact me today to discover more!
Full brochure details here and you can purchase these products either through me or online.