My best picks for Wandsworth... Food, Frolics and Fitness.
Hazel Butterfield
02 October 2017
I love Wandsworth, it's an eclectic mix of being in the London hub, rich in community spirit, it has some of London's most amazing parks, delicious food and creative versatility.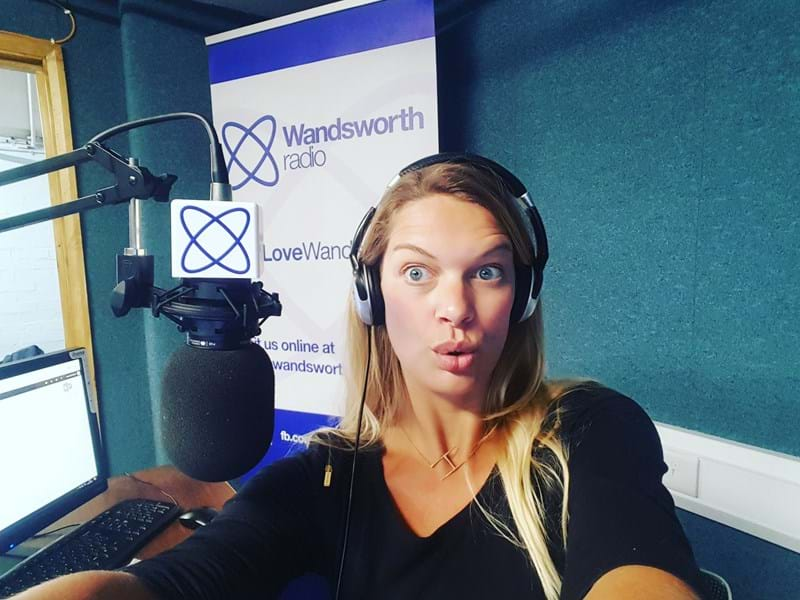 Here are my picks of just a few of my favourites right now:
Mazar
I feel it my duty to try as many eateries as possible, as I love food and being out and about. One of my latest finds was in Battersea Square. This is such a quirky spot in itself, squirrelled away moments from the river. Such an unassuming location passed by high levels of traffic and yet it still feels hidden away. My delicious meal came from Mazar, a Lebanese restaurant, just across from Gordon Ramsey's London House and surrounded by equally trendy, yet relaxed cafes, pubs and eateries in a courtyard capturing London's sun at its finest.
Vagabond Wines
There are hundreds, probably thousands of wine bars in South West London, some of which claim to have their quirks, but Vagabond is different. Perched on the end of Northcote Road moments from Clapham Junction, this little treat does give you a unique experience. So in brief, it's like a wine vending machine, but with excellent wines. You get a charge card from the bar, put how much you want on it, anything unused will be given back to you when you leave. You choose one of the many wines, all with thorough tasting notes and descriptions, either a taster, large or small. Slot your card in and place your glass in place, choose size. No queues or waiting for a waitress. Want to create your own wine tasting night? Easy peasy. The food is delicious and you can even choose to have 1 cheese at a time dependant on where you are with your wines... Then you have their 'secret' terrace out the back, all rustic and fairy light lit wth it's own selection of wines close by (in case the 20 foot trek to the main 'bar' area is too daunting). A cracking idea without it being a cheap gimmick.
 For Open Mike nights, Comedy and Theatre - Bread and Roses.  I love a good immersive establishment that is just a great asset to a community. This is that place.
The Bread open mic night has been running for 2 years. Sometimes in Sir John Burns room mostly in the main bar. It's a casual affair with no booked slots just walk up, sign up and join in. All performers welcomed, beginners encouraged, experience respected. The host is lovely and makes everyone feel special because he thinks they are. Sign up at 8pm @calmcarl
Kids -
Battersea Park Go Ape. I've done quite a few of the Go Ape locations, heights, zip lines and goofing about in the trees, ticks a lot of boxes for me. The best part is that the zip line goes from platform to platform rather than to the ground, mid-route - I loved it.
Halloween at Battersea Park Zoo. So you take an incredible park, add lashings of animals then add a dosage of Halloween to it. I'm there.
Fitness
One of the best ways to enjoy the aforementioned parks in this area is combining it with fitness (so you can gain food and cocktail bonus points). British Military Fitness have classes in all of them, just choose a time and location to suit you. If this kind of workout scares you a bit, go for the free trial. You'll hopefully be as pleasantly surprised as I was. Although, as I write this, my core is still a bit sore. Let's make the most of our London parks, Wandsworth, Battersea and Clapham options...
Wandsworth Radio
A community focused radio station set up in 2015 by BBC London's Jason Rosam, broadcasting 24/7 a variety of shows run by volunteers who have a real passion for the area. Covering local events, supporting new musicians in the area, interviews, blog chat and their award winning ArtsWatch shows. Not to mention their riveting #WandsworthWorkday show every Wednesday by yours truly. Listen live or catch-up on your favourite shows on Mixcloud.
Did you know...
There are nearly as many bricks in Battersea Power Station as people in the UK. Battersea Power Station is thought to be the largest brick building in Europe. Wandsworth Council estimate the brick count as 61m. Placed end-to-end, it would form a line almost enough to stretch around the entire coast of mainland Britain. Generating its last megawatt of electricity in 1983, the following year a competition to redesign the site was won by Alton Towers Limited, with a proposal for an indoor theme park. Work was begun in 1986. By the time the money ran out in 1989 the roof had been removed and the interior left to suffer from the elements.
(http://www.wandsworthguardian.co.uk/teabreak/11238727.Top_10_completely_useless_facts_about_southwest_London/)
For more of my weekly favourites and what I'm loving in the area, catch me every Wednesday 2-4pm for the Wandsworth Workday @WandsworthRadio.
Keep in touch here -
Wandsworth Magazine