Nudu - The Natural Beauty Range
Hazel Butterfield
15 May 2017
I'm a product enthusiast and enjoy taking care of my skin. So when I was asked to try a new range that incorporated luxury, effectiveness, safety and was guilt free I was keen to give them a whirl. Ooh ooh - and they look pretty in my bathroom too!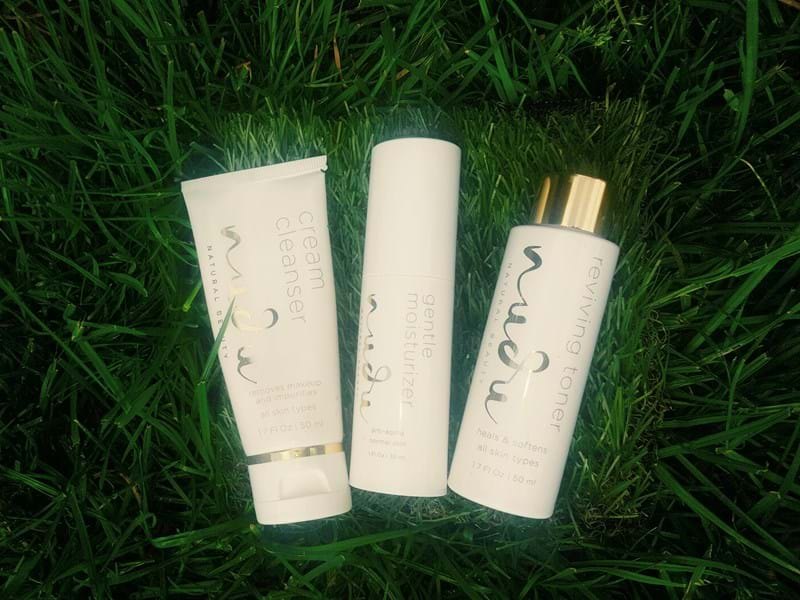 Predominantly I sway between Clinique and Murad with a random spot of Elemis... But when the Beauty Advent Calendars come out at Christmas, I'm on it. I see them as a necessary treat, a research month if you will (shhhh, it is). There are an abundance of excellent products out there and they are a great way to try them all and rev up your routine.
I have taken care of my skin with a decent regime since I was 12. Cleanse. Tone. Moisturise. It was drilled in to me by the various magazines; Marie Claire, InStyle et al. It's just 'common sense'. The products I use have got better over the years through advancement in science and increase in income (aka a disregard for financial priorities). This does however mean that a Gift With Purchase (GWP) offer justifies my spending as I do try to be as savvy as possible. However, coming across a product that is premium, pretty, smells unbelievable, is based on natural ingredients and reasonably priced makes me very happy indeed.
I give myself a facial approximately 3 times a week and usually while I'm running the bath for the kids (I do love a bit of multitasking!). We have to use our time wisely in today's hectic world or work, families, social life, exercise - all of it. I use a minimum of SPF30 in the colder months and at least SPF40 in the summer, as I am susceptible to pigmentation so it is very important to me. The Nudu range has all the superfood ingredients like Coconut Oil, Manuka Honey, Cherry and Kiwi oils aswell as the super popular Hyaluronic Acid for plumping, moisturising and its luminous enhancing properties.
All Nudu products are:
Paraben Free
Never Tested on Animals
GMO Free
Dermatologist Tested
* But most importantly, if you are not happy with the product, they offer a money back guarantee.
I'm a few weeks into my trial and firstly, the smell of the moisturiser is just luscious. Secondly and most importantly, I have sensitive skin that often reacts too new products either via sensitivity or breakouts, regardless of how good they turn out too be for my skin once it adjusts, this has not happened. What has happened is that I have done the school run, the shopping etc, naked (face-wise) and not just through laziness. My skin looks calm, soft, happy and more radiant.
It's a pure and guilt free luxury skincare brand.