Q & A with Joanna Weston
Hazel Butterfield
26 October 2016
With the UK Americana scene gaining momentum, I've had the pleasure of coming across some incredible artists over the last 12 months within the Country, Jazz and Blues community. My latest offering to you is no exception.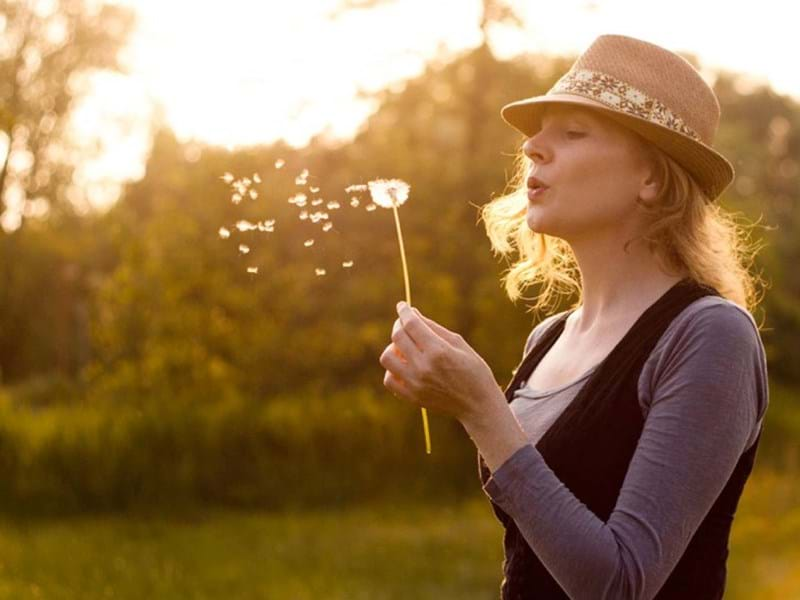 Born in London, now living in the Netherlands. Joanna Weston, who I first met at her gig at London's iconic Troubadour. The epitome of soul in a voice and tone that just flows through you. Joanna Weston is totally my cup of tea, but don't take my word for it. Here she is:
I thought the best way for us to get to know her was to throw my usual dubious questions at her and see how she handled them...

Favourite song of all time?
Oooh such a tricky one to start with haha. Hmmm ok… I'm going to say 'Don't Worry Be Happy' by Bobby McFerrin, because when I'm feeling a little low this song instantly picks me up and helps put a smile back on my face… and you can't help but whistle along right!
What's your favourite venue to have played at?
Oh my, I've been lucky so far to perform at many different types of venues. Whether it's been a large prestigious stage or an intimate show, each have given me an experience to remember and so much joy for different reasons. But as you ask for one, I have to say my album launch party for 'Inside Out' at The Moira in Utrecht was most memorable. We made the venue look so pretty and I performed with my fabulous band. My family and some of my best buddies came over from the UK for it, along with many new friends I'd made since being in The Netherlands and many fans of my music were there too. It was magical and when I now look back at some photos from the night, I am astonished how huge I was being 8 months pregnant up on stage! 
Who would your dream duet be with?
I would totally go nuts if I had the chance to sing with Rag 'n' Bone Man. He got my attention when he performed live on BBC Radio 4, the Loose ends Session, a track called 'Simple Day's with Button Eyes'. Definitely one of my favourite food for the soul tracks.
Did you ever have a back-up plan?
No, not really. I actually started my singing and songwriting career quite late in life compared to many. When I was in my teens I never thought I was good enough to make a career out of singing, so you can imagine how happy I am now knowing I got that one wrong haha! Seriously though, I'd like to think I'll be making music for many more years to come, whether that's writing and performing for myself, or in some other capacity.
Can you tell us a good joke?
Why are pirates called pirates? Because they just 'aaaarrrggggh' of course you have to do the 'aaaarrrgggh in a proper pirates accent to make it funny. So silly and simple but it makes me chuckle.
Ok, time for my favourite question, this is a twist on kill, marry, date. There's Amy Schumer, Hilary Clinton and Adele; which one do you share a pizza with, sing Karaoke with and make sit in a bath of beans?
I'd like to share a pizza with Adele so we can have a good ol' natter. I'd sing karaoke with Amy Schumer as I couldn't compete with Adele and I would make Hilary sit in a big bath of beans.
What's your favourite track on your latest album and why?
My fave track to perform is 'Desire', which is the first single released from the album 'Inside Out'. I just love the way the vocal melody lifts and drops and lifts again… it's full of surprises to someone who hears it for the first time.
Tell us more about your involvement with Peace Brigades International...
When I first came to Utrecht, I played a show in a little music venue underground along the Oudegracht, and in the audience were a couple of volunteers who worked for Peace Brigades International. They liked my songs, especially 'Amy' and asked if I would like to write a song for a new campaign they were launching to help create awareness of the great work that they do protecting human rights defenders worldwide. So I wrote a song called 'We All belong' especially for them, and through this opportunity I got the chance to perform at a number of the Netherlands Peace festivals, and became an Ambassador for their charity, to help build awareness and further support through music.
Being a Londoner now spending your time in Utrecht (Netherlands), what's your favourite? The Oudegracht Canal or the London Thames? Back it up please!
I have to say, the Oudegraght. It's really beautiful anytime of year. Restaurants in the warmer months line the banks on both sides with stunning cobbled bridges and streets.
Where can we see you over the next few months?
I have a series of shows coming up in The Netherlands and Germany before heading back to the UK for Christmas and New Year. Between now and then, you'll find me mostly in the studio writing new songs, which I'd like to record and release next year… so stay tuned!
Finally, and indeed most importantly, Espresso Martini or a good cup of tea?
ALWAYS a good cup of tea! Every time I come back to the UK, I always stock up on a few things you can't easily buy here like PG Tips, Heinz Salad Cream and Tunnock's Tea Cakes – you know what to get me for Christmas now then haha!
Well, I think that pretty much covers everything. 
You can listen to Joanna's songs from her album 'Inside Out' including the recently released 'What are we fighting for' on my show -'Lunch with Hazel' every Friday 12-2pm at Radio FM1FM.
Get involved, buy Joanna Weston's Album and keep up to date here:
Web: www.joannaweston.com
YouTube / Twitter / Facebook / Instagram


Credit: Image by Sanne Lagerberg