A quick break to Montpellier? Ah go on then...
Hazel Butterfield
25 May 2016
Montpellier. A taste of France thats easily accessible, not as 'awkward' and expensive as Paris and a great reason for me to dig out my French phrase book.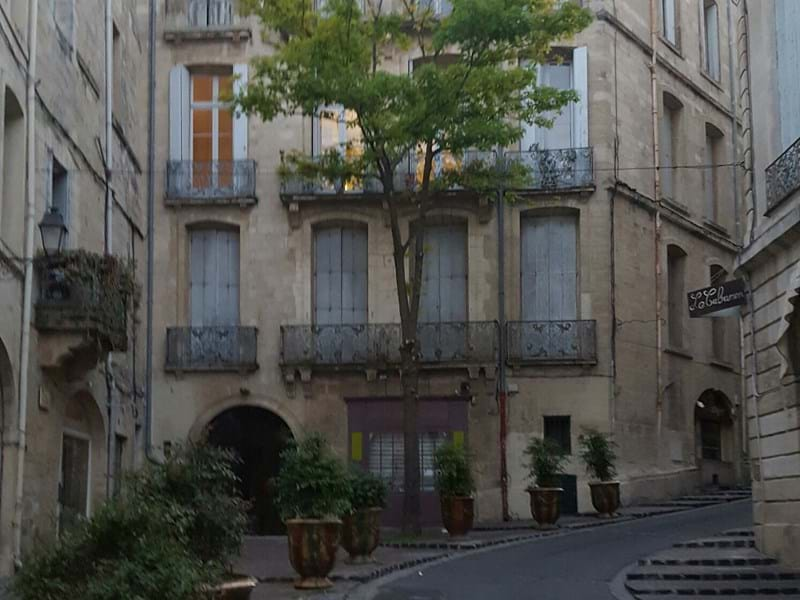 Firstly, it was nice to see that EasyJet have upgraded to Fever-Tree, it meant that I could delay abandoning my G&T diet until I was poolside. A whopping 1hr 20 and we were there (even 15 mins before scheduled), simple.


Now, my advice of the best places to go and what to do are based on what I like. I was asked by a delightful Canadian chap what Montpellier was known for.. I had no freakin idea and 'OK Google' didn't particularly impress me either. But that didn't matter as I knew it was one of those places to explore, people watch and eat. That's me done.
When I get somewhere, my main task is to roam, try and get lost as this is the best way to find the hidden beauties and get your bearings. If you see a bar you like, go in, don't be shy. If you hate it, just walk out. You'll never see them again.
Now, when it comes to choosing the hotel, my MO is if you can get a rooftop bar and pool, you should. I went for The Pullman, a cracking location with just a 5 min walk to Place de la Comedie, next to Galeries Lafayette, great views and a 15 min taxi from the airport. They do great food which put paid to me being able to provide any bikini shots, damn you fig bread. But make no mistake, this compact roof terrace is a sun trap with lush shrubbery that is strategically placed to not bugger up your tan lines.
On to cocktails and dinner, check out these bad boys: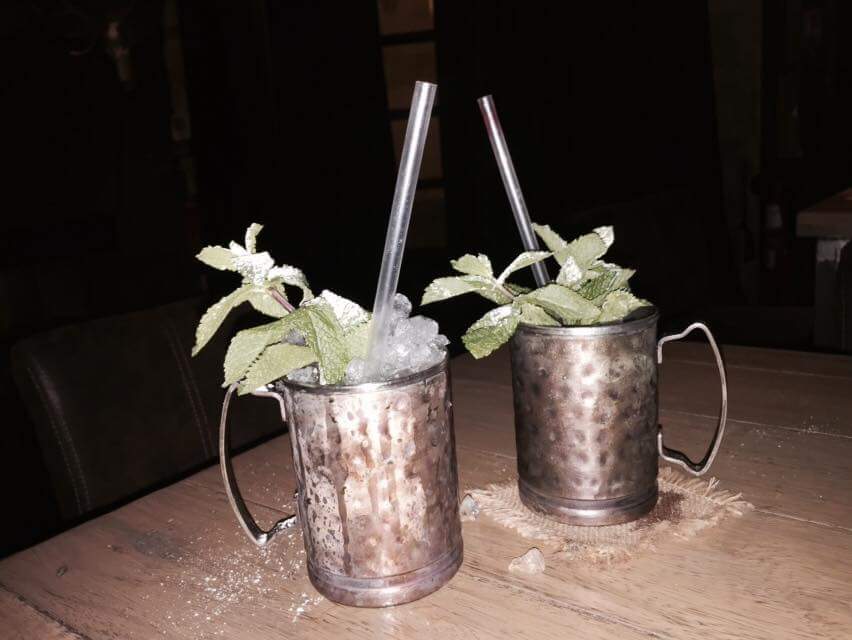 If you look genuine rustic charm (as opposed to fake, obvs) Willie Carter Sharpe (3 Rue Collot, 34000 Montpellier)  is a 1 min walk from the Place de la Comedie hidden in a back alley and you will miss it if you blink. The Basil Mule is a great tipple to kick you off. Find it here.
After this, our tastebuds were fired up so we went for dinner. I'm not a fan of anywhere that has its menu in a variety of languages, 'touristy' is not the way forward. Bore off. We stumbled upon Ma Premiere Cantine which encouraged me to engage my GCSE French. The waitress who was learning English agreed that she can speak to me in English and I can talk to her in (atrocious but still trying) French. We went for Camembert (natch) and bruschetta with a salad covered in a dressing to die for. Accompanied by a bottle of red and Tartelette Citron Meringuee (Lemon Meringue innit!!). Now, this was a place full of locals, so from this you naturally assume it's good and it was but the best bit, all of it was under 50€ - I s#@t you not. Don't worry they had wifi so you can google the menu if need be. If that wasn't enough to convince you, it sells lashings of produce too in the kind of containers you'd keep out, you know, for show.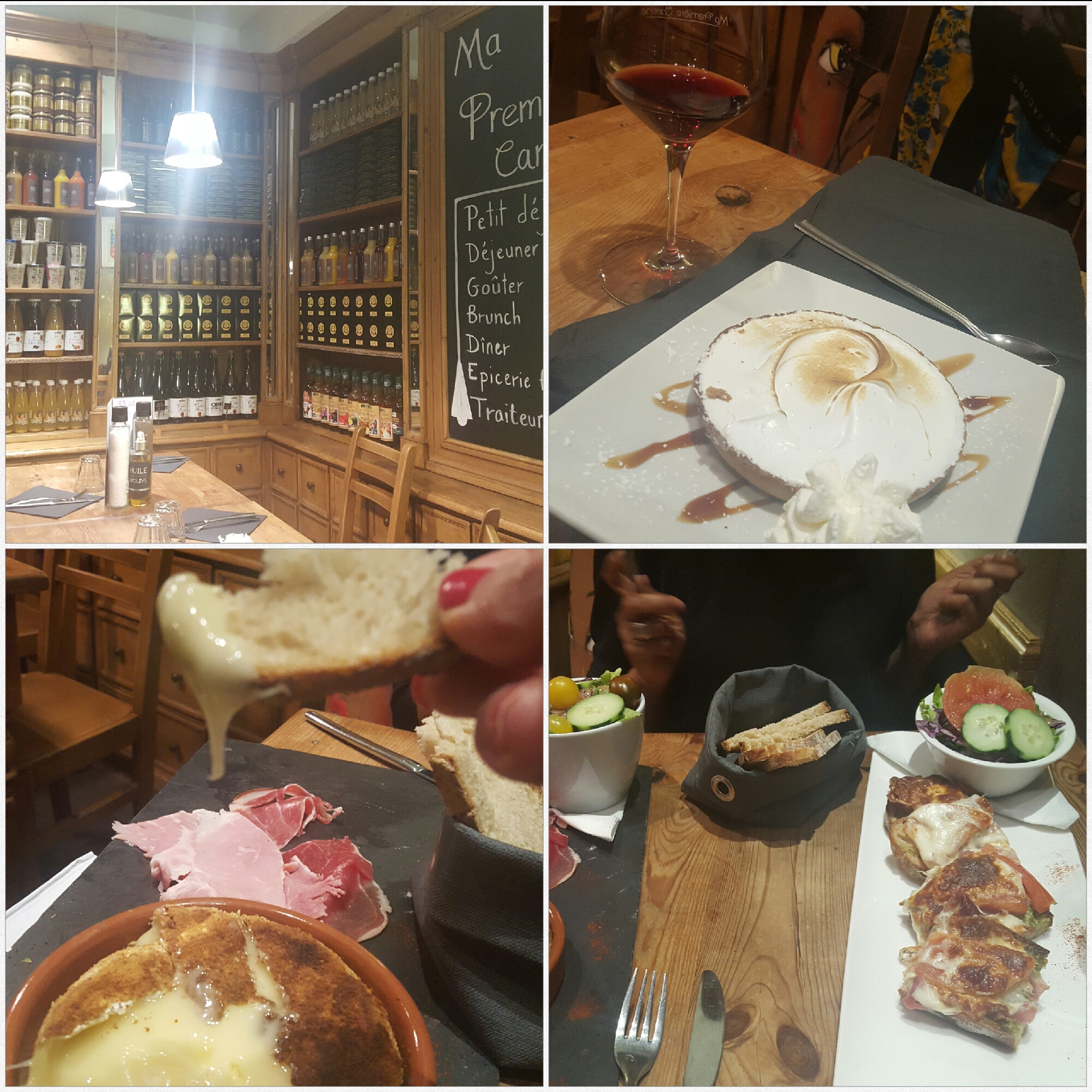 There is a beach half an hour away and the transport system makes it easy to get around. Be warned, Montpellier trusts you implicitly to not walk out in front of a tram which shares its path with the pedestrian walkway. So, if you're a Brit and are not used to such responsibility, please take care. TIP - if there's a big blue tram coming, let it pass before you walk.


Do go down the tiny streets, it's Instagram gold. 
Don't look the stoners in the eye.
Do try this alternative phrase book.
NOTE: I cannot stress enough. Always take a duty free bag with you on Easyjet flights as you are only allowed one item of hand luggage, shove your handbag in it and say it's shopping. Voilà!