Hazel's Top Books to get stuck into in 2016.
Hazel Butterfield
27 December 2015
As the New Year dawns on us, we need a good reason to stay in and get stuck in to a good book to keep us out of the bars, shops, off the online shopping world and get the brain box working. We can't just watch Christmas movies all year round! Well, we can but that would be daft.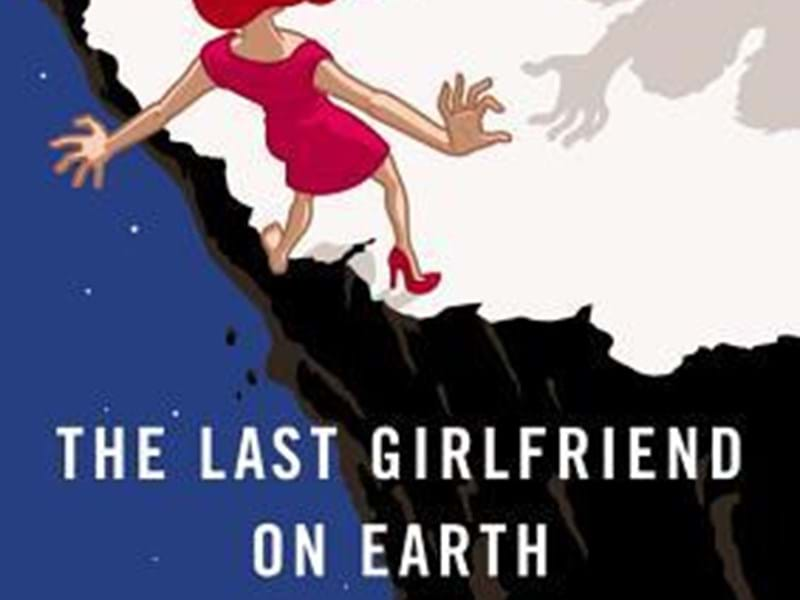 Everybody likes to have a good ol' list of their favourite books, so here are mine:
Rogue Lawyer - John Grisham
I love John Grisham anyway, all his books are not only suspense filled but you also feel like you are learning about the legal system. I'm sure I ridiculously offered up expertise in a drunken conversation based on a Grisham case! (This is not advised). Rogue Lawyer is a mixture of different cases that all fit together giving a different perspective on being a defence lawyer in a murky underworld. It also has nice little twists that celebrate the underdog and expose a dodgy legal system with an unpatronising outlook. Easy to read with an ending that was a welcomed straightforward common sense ending.
The Girl In The Spiders Web - David Lagercrantz
This is obviously the 4th in the series and by all means do not skip, you have to read the first 3 before this. Not only to grasp the proceeding happenings, but also as the 4th has been written by David Lagercrantz rather than Stieg Larsson who died in 2004. A slightly different take on writing style and yet still has captured the characters and suspense with precision. I always think a sign of a good writer is being able to picture the entire scene and in years to come you can't quite remember whether you have seen the movie due to the details captured in your mind. This is one of those.
The Girl On The Train - Paula Hawkins
Many of you will have heard of this book, it is as good as the hype. Get it read before the film is released as although I suspect the film will be good, it is never as involving as the book. I read this in under 3 days. Yes I had to abandon many parts of my life temporarily.
Yes Please - Amy Poehler
I read a lot of the autobiographies by the funny women of today. Fine Fey, Amy Schumer, Sarah Silverman and Lena Dunham. All good, but this so far is my favourite. She has a different edge, a raw realism that unlike the others just struck more of a chord with me. Her honest outlook on divorce, witty and intelligent drive for creating and slugging away. Up until I read her book I had watched one episode of Parks & Recreation and had not got on board with it. After reading 'Yes Please' I watched one more and have been hooked ever since. I'm on season 7 and dreading the end. But at least then I may have the time to put more effort into 'The Affair'. If you read this and like it, the next step is Tina Fey's Bossy Pants, they kind of compliment each other as they are best friends and also have worked together on so many projects like SNL, P&R and their new movie, 'Sisters'.
The Last Girlfriend On Earth - Simon Rich
Simon Rich is a funny fella with a brilliant satirical mind. If you don't like surreal sarcasm he may not be your thing. Otherwise, please give him a whirl, any of his books. He is a genius and it is no surprise that he is the youngest ever writer for Saturday Night Live and counts the likes as Lena Dunham as a close friend. I started with Spoiled Brats and have made my way through many of his books with only Free Range Chickens left to complete. This will be my New Years read. I'm sure it will absorb me and it will be done in no time. Dammit the kids are old enough to make their own dinner.
Any of his are winners but to start you off in a crazy credit card month - This one is cheap.
A few more to make you giggle like a naughty teen is anything from Chelsea Handler if you have a love of crude behaviour, tales of poo, masturbation, adventure, copious amounts of booze and dutiful friends - you need her in your life.
If you do, start from the beginning with My Horizontal Life. Get to know her gradually.


I've made it easier for you to get hold of these gems just click on the titles, speculate to accumulate (as in you staying in) and let me know what you think. Also these are my kind of books, if you have a book suggestion please get in touch. This is not a dictatorship...
Happy New Year!